New York Rangers general manager Jeff Gorton discussed the deal that sent Ryan McDonagh and J.T. Miller to Tampa Bay.
Following the crazy, hectic and surprising NHL trade deadline, New York Rangers general manager Jeff Gorton had a conference call to discuss the deals that were made on Monday.
What Rangers GM Jeff Gorton said about the McDonagh/Miller trade and more https://t.co/aVZiAYgzje

— SNYRangers (@SNYRangers) February 26, 2018
Gorton was asked about the deal that sent Ryan McDonagh and J.T. Miller to Tampa Bay on Monday afternoon. "It hit on a lot of things that we wanted to accomplish, acquiring some picks, some high picks, getting some young players that we have really liked for a while. … [Vladislav] Namestnikov is a player that we have liked for a while."
Gorton admitted trading McDonagh was very difficult.
"It's a very difficult thing to do, it's a player that we view as a really special Ranger, captain of our team, here for a lot of good times, played a lot of good hockey for us. A special person off the ice, involved with charity and great family, a player we traded for and, if you think back, it was a time when things started to change in the right direction for us. He represents a lot of that, at the same time it's exciting for us. We are doing something, going young, getting a lot of assets and there is a lot of opportunity for players as we move forward. Difficult."
Gorton admitted that he had been working on the McDonagh trade for a while. "I would say for a couple of weeks we have been talking to teams about Ryan, we asked him for his teams and then a number of teams got involved and we did the work and went through these teams and assets and players and picks and tried to find the best case scenario was for us and that is how it played out."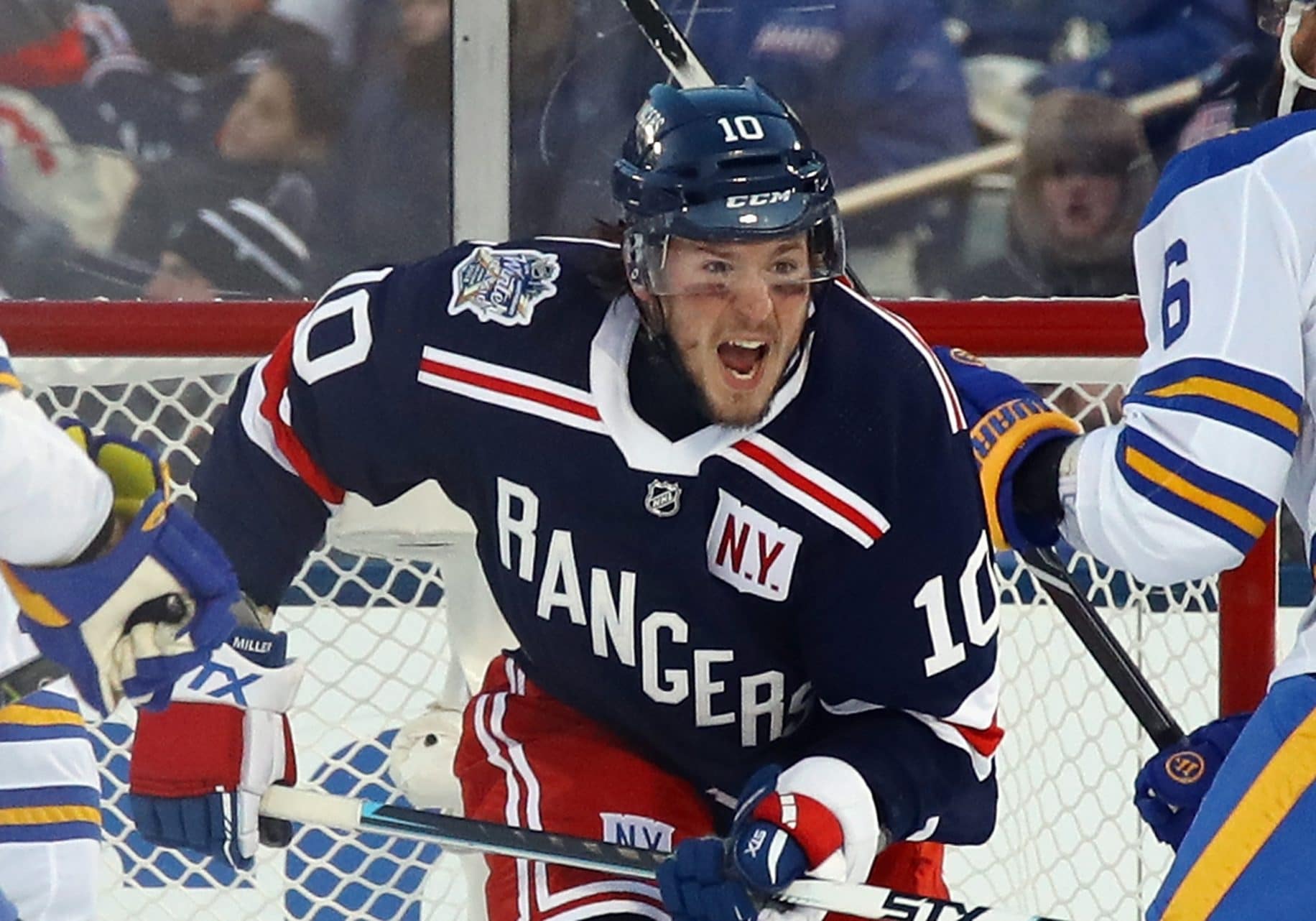 Gorton also had praise for J.T. Miller, "J.T. has been a good player for us too so I don't want to undercut him, in particular, we made a big trade for him years ago, turned out to be a really terrific trade for us. Very good player, very good person and very emotional to see him go."
The Rangers now have three first-round draft picks in the upcoming 2018 NHL Entry Draft, something Gorton touched on as well.
"We have to look at both scenarios. We are trying to get a certain age level and guys that fit in with what we are doing. We will look at different positions and see what is available, I'm sure that when you have three first round picks and you are on the draft floor there is [an] opportunity. We found that last year as we made that deal, having those picks, there was a lot more chatter at our table than there had been without the picks. There will be a lot of opportunities for the Rangers to do either or, having three picks is really exciting for everybody."
While Gorton may have personal feelings towards the to players he moved, he knew this was what was best for the team and the future of the organization. Only time will tell if these moves work out, but no one can say Gorton didn't give it his best try in a very tough situation.