Projected to be the strength of the team before the season, the New York Rangers' troubled defensive corps presents a problem for which there's no simple solution.
From excitement to deflating depression. From a "certain" strength to an abject weakness.
Those are just two ways to describe the New York Rangers' ugly situation on the blue line. A preseason source of optimism that was being counted on to lead a playoff push has instead proven to be a midseason mess that has provided further convincing evidence that a teardown of the roster is imperative.
That purge has begun, with defenseman Nick Holden traded to Boston for a third-round draft pick and defenseman Rob O'Gara on Tuesday, and forward Michael Grabner sent to New Jersey for a second-rounder and defensive prospect Yegor Rykov on Thursday.
Unfortunately, the Rangers won't be able to simply trade their way out of their problems within their defensive corps, which is prohibitively expensive and proved to be mismatched from the get-go this season. Too much unwanted salary and all-but-immovable contracts will weigh the club down for seasons to come. Some of the youngsters are getting a shot now, but none of them are can't-miss prospects headed for certain stardom on Broadway.
And really, it will be years before this can be fully cleaned up.
The contracts of Marc Staal, Kevin Shattenkirk and Brendan Smith total $16.7 million this season, accounting for 23.6 percent of the club's salary cap number of $70,761,111, per hockeybuzz.com. That would be fine if those veterans were anchoring a steady defense in front of Henrik Lundqvist.
Instead, it's their salaries that have acted as an anchor, pulling down the club's roster and financial flexibility at a time when the Blueshirts are trying to undertake a substantial rebuild of an organization that needs to replenish its youth and develop kids at the NHL level.
Staal hasn't had a bad season, bouncing back after a rough 2016-17, and perhaps the Rangers should be nothing short of enthralled over that. The 11-year veteran's horrendous contract locks him in for three more years at a cap number of $5.7 million per. Bouncing between the second and third pairings this season, Staal isn't tradeable, and his decent, but hardly spectacular, efforts could be approximated by someone costing considerably less.
Though having just turned 31 last month, he's no longer close to the dominant left-side physical presence that earned him that extension in January 2015. The Rangers, as a result, will be paying for that decision for years.
Buying him out after this season would spread most of his remaining salary over six seasons instead of three, and Staal would join current zombie contract holder Dan Girardi, who will be collecting salary from the club through 2022-23 after being bought out after last season.
Essentially, the Rangers are doomed to two very bad options with Staal. The more likely one may be him staying for at least one more season and becoming perhaps the highest-paid, third-pair defenseman in NHL history.
The Smith conundrum is nearly as bad, with the 29-year-old having been sent to the minors Feb. 8 amid a stunning plummet in his play after his inspired work as a trade deadline pickup last season earned him big money from the Blueshirts. Smith, making $4.35 million per for the next three seasons, hinted in one recent media report that he might not have prepared properly during the offseason and has shown little of the fire or physicality he exhibited upon arriving on Broadway.
Then there's Shattenkirk, the source of so much excitement when he took a shorter deal to join his hometown team during the offseason, regardless of the fact that an expensive defensive acquisition had not been in the organization's plans. The storybook situation has not lived up to advance billing this season. Shatty started horribly, stabilized and began to drive a dangerous power play as the Rangers had envisioned, then underwent knee surgery late last month and was placed on injured reserve.
In the 29-year-old Shattenkirk's case, management still has high hopes for him going forward. They'd better, with three seasons at $6.65 million per remaining on his pact in what was essentially an impulse buy.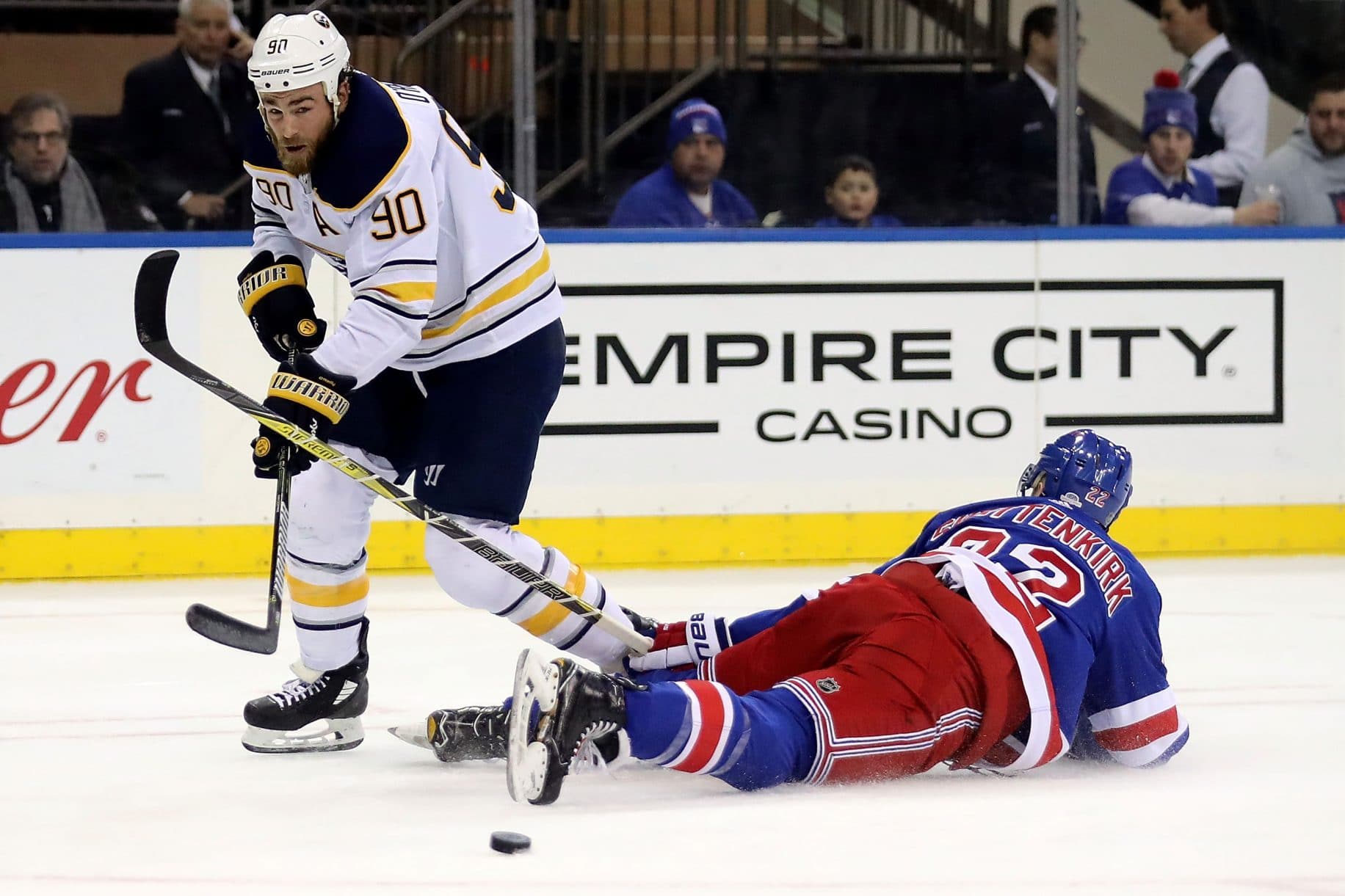 The uncertainty will only increase with the likely trading of star captain Ryan McDonagh, who in the prime of his career on a below-market contract is the only moveable defensive asset who possesses value. Perhaps he'll bring back a top defensive prospect, though the club won't necessarily be trying to specifically replace McDonagh when he, Rick Nash or anyone else gets moved before Monday's deadline.
A defense group seen as physical, dynamic and offensively talented that would be the strength of the team and allow the Rangers to overcome depth issues up front turned out to be the bigger weakness, giving up tons of shots and chances and leaving general manager Jeff Gorton with little choice but to tear the roster down and start looking ahead.
For now, O'Gara, Tony DeAngelo, John Gilmour, Neal Pionk and perhaps others continue to get chances to prove they are part of the future. A future that the Rangers are praying includes a healthy and dynamic Shattenkirk, a refocused and fiery Smith, and at least a serviceable Staal manning the blue line.
Because as this season has proven, it's easy to dream. The reality is often nothing like the vision.