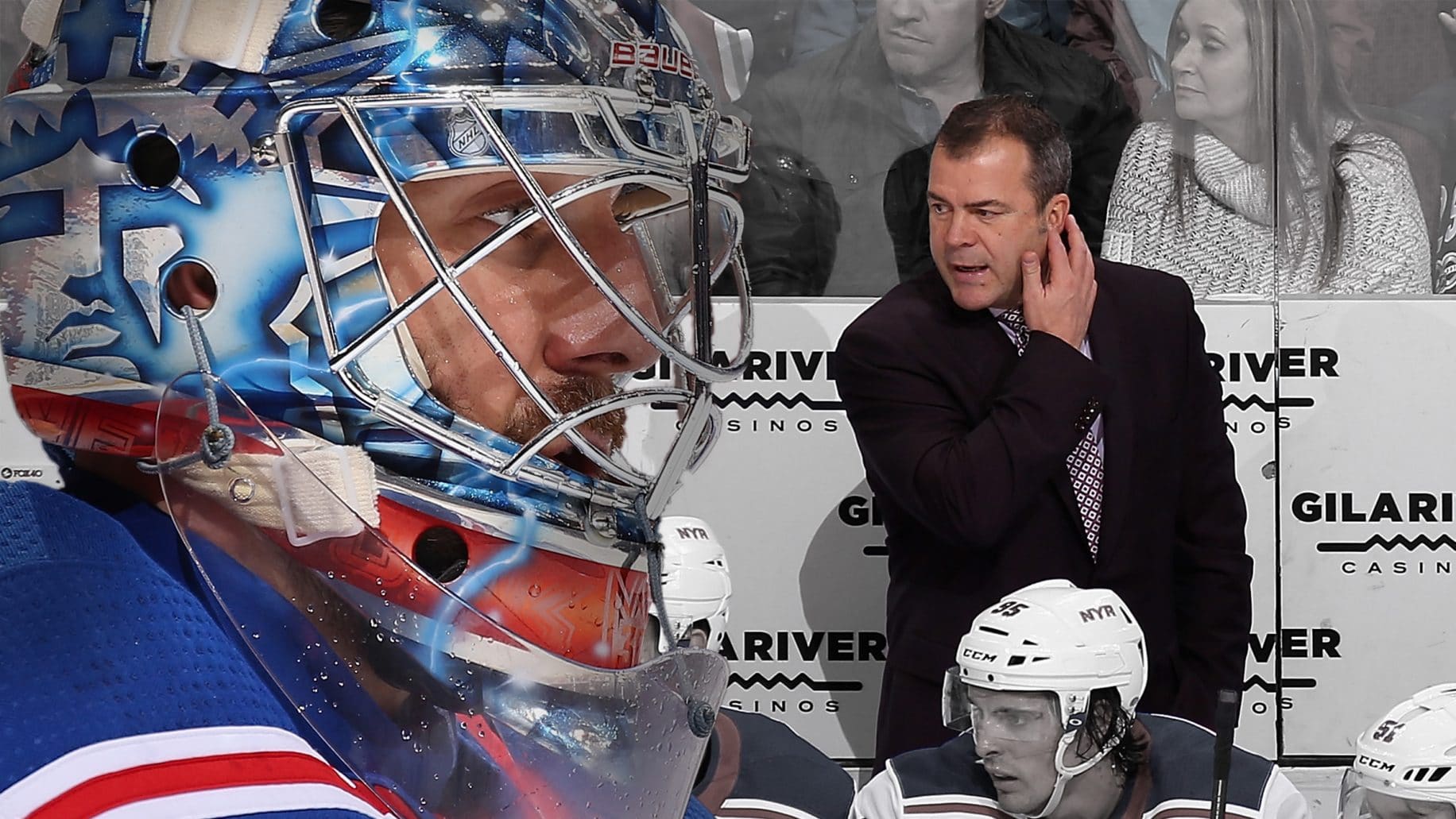 The New York Rangers are struggling and Henrik Lundqvist appears to be frustrated with someone on the bench as he apparently stares down Alain Vigneault as he leaves the ice.
The New York Rangers continue to play poor, uninspired hockey in front of Henrik Lundqvist. It is only getting worse and Lundqvist appears to be fed up.
With the team already down 4-2 in the third period, Lundqvist would allow another goal on Ottawa's 27th shot in the game. Head coach Alain Vigneault decided to pull the NHL All-Star netminder for the final 12:33 of regulation.
As Lundqvist headed to the locker room, it appeared that he stared down the bench at Vigneault as he clearly was not happy that he was being pulled. He went immediately to the locker room with rookie Brandon Halverson as the replacement in net.
Sorry Hank. pic.twitter.com/cvtURTEI8n

— Shayna (@hayyyshayyy) February 17, 2018
This is the third time in the last five games that Lundqvist has been pulled. In all three of those games, the Rangers defense had left him out to dry not really giving him a chance to make the saves the Rangers needed.
Lundqvist is a fierce competitor and doesn't like being pulled mid-game. The apparent stare down is just a sign of his frustration that he wasn't able to get the job done. This isn't the first time that Lundqvist has shown his frustration. The most recent time being against the New York Islanders.
Get ready – here comes the King @HLundqvist30 pic.twitter.com/FqtadXlc50

— NHL GIFs (@NHLGIFs) January 13, 2018
The circumstances are different, but for Lundqvist, that is how he leads on the ice. Some love it, others don't. His teammates know that he only does it because he cares and wants to win every game.
The Rangers are playing in the first game of a back-to-back, Vigneault could be taking a precautionary route with Lundqvist. It is expected that Lundqvist starts in goal for the Rangers Sunday when they play the Philadelphia Flyers. That game is another afternoon game, so giving Lundqvist rest in a game that the Rangers already lost was more important than giving him extra minutes.