When New York Rangers Chris Kreider realized the severity of his injury, the main concern was his health, not hockey. Now he can't wait to get back with his team.
"I don't think I took this for granted ever, but it definitely makes you grateful for everything you have." – New York Rangers Chris Kreider
New York Rangers Chris Kreider practice with his teammates yesterday, the first time he was on the ice since he was diagnosed with a blood clot in December. Following the diagnosis, he had rib dissection surgery which was needed to create a space in his ribs which, if all goes well, should relieve the blood clot issue.
As Greg Joyce of the New York Post reported, Kreider felt different on the ice at practice on Wednesday. "Probably faster," he said with a grin. "That rib was really weighing me down."
The Rangers have been decimated with injuries lately, so it has to nice that Kreider's  teammates were able to skate with him, and Pavel Buchnevich, in non-contact jerseys. Kreider enjoyed being back on the ice and skating with the team. It was a ton of fun," Kreider said. "It's something I've been looking forward to for a long time."
It has been 39 days since Kreider had the rib surgery. This was only one step in the process to get the Ranger back in game shape. It's is believed that he will need approximately two to four weeks before he will be back in game shape.
"From what I understand, talking to [head athletic trainer Jim Ramsay] and our doc, there's a lot of room to go here," head coach Alain Vigneault said. "That was a serious injury he had, so we're looking at game conditioning and conditioning. I don't know if we're talking two weeks or we're talking a month.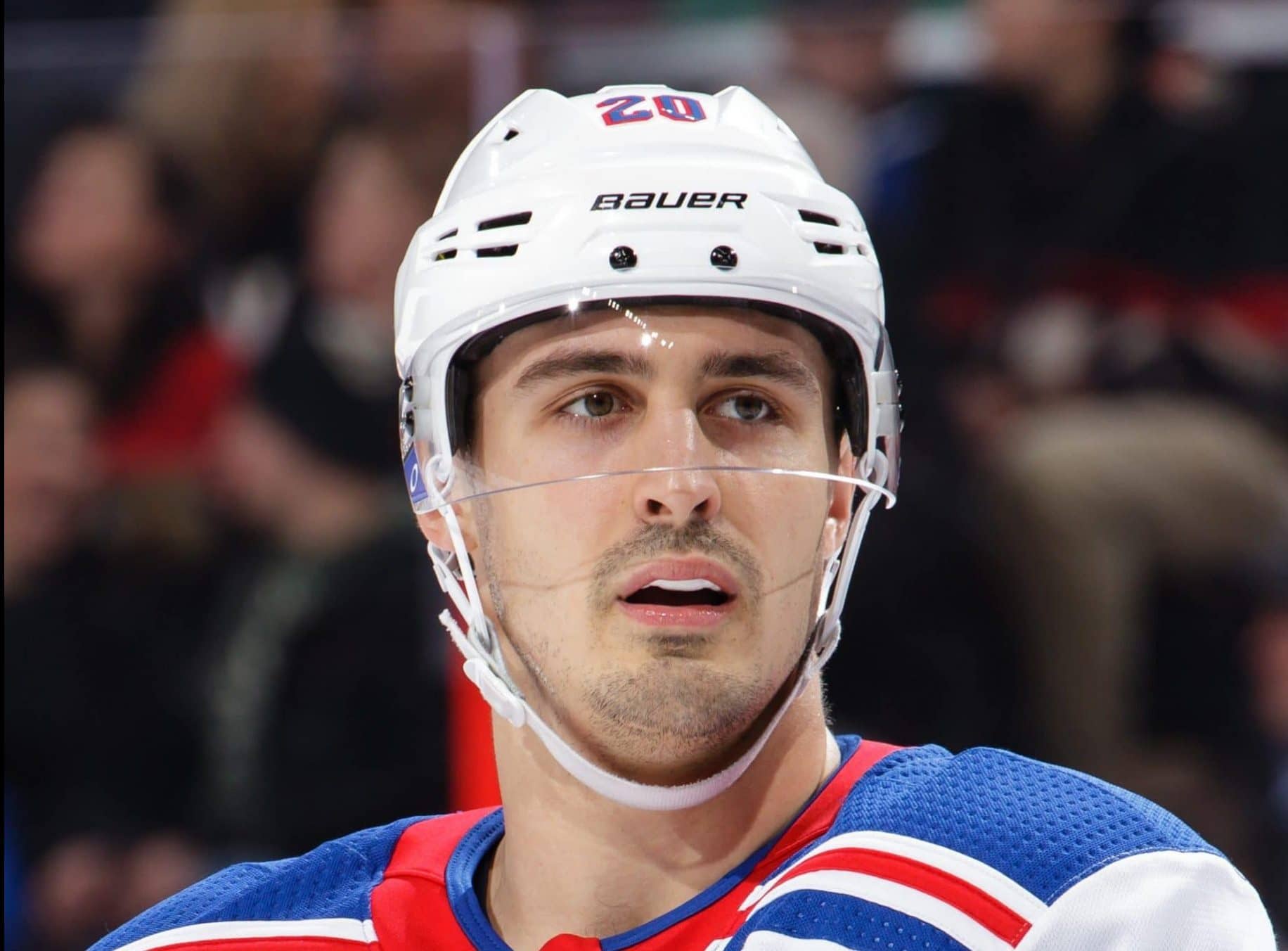 Kreider has been following the team like most fans, by tuning in to the game on television. He also had to deal with the technical difficulties MSG network experienced on Sunday afternoon. " I had to listen to that one on the radio," he said.
The Rangers have missed Kreider's physicality and scoring opportunities since he has been out of the lineup. His teammates have been keeping Kreider involved as much as they can, which is always a hard thing to do when a player is injured and not traveling with the team.
"They've done a really good job of keeping me in the loop, which speaks volumes [about] the guys we have in the room and what kind of friends and teammates they are", Kreider said.
Speaking of teammates, Kevin Hayes was happy to see him back in the ice, "It's nice to see Kreids, he's a happy kid," center Hayes said. "We need some life around here, so I think he'll help out the team a ton. Everyone knows what he brings to the table."
Fans can't wait to see him help the Blueshirts again, hopefully towards the end of this season. Aside from his health, the real question is will Kreider recognize the team once he does return?