Everyone, from Joakim Noah himself to the coaches and executives with the New York Knicks, looks bad as their relationship has gone from bad to worse.
Joakim Noah and the New York Knicks are at odds with one another and everyone involved in the disaster — whether it be Noah, head coach Jeff Hornacek or management — looks bad.
Last week, news broke about Noah and Hornacek getting into a "fiery exchange" with one another resulting in the Knicks "exploring avenues" to part with the center. They've also told him to not return to the team before the Feb. 8th trade deadline.
Noah, the man the Knicks gave a four-year, $72 million deal to just a summer ago, has been at the end of Hornacek's bench this season. Averaging just 5.7 minutes a night, he's only been able to average 1.7 points, two rebounds and 0.3 blocks per game. Currently fourth on the depth chart at center behind Enes Kanter, Kyle O'Quinn and Willy Hernangomez, Noah's career has hit rock bottom. At the same time, trying to get physical and complain about your role on a team that's paying you $18 million a year when expectations haven't been met seems a tad bit odd, no?
Last season, Noah was limited to just 46 games due to injuries and the use of an illegal substance. And even when he did play, Noah was underwhelming. Averaging just five points per game and playing suspect interior defense, he was a disappointment. One year later, he's essentially out of a role based on the coaching staff feeling his best days are behind him, though isn't a big part of that also due to Hornacek barely giving him a chance?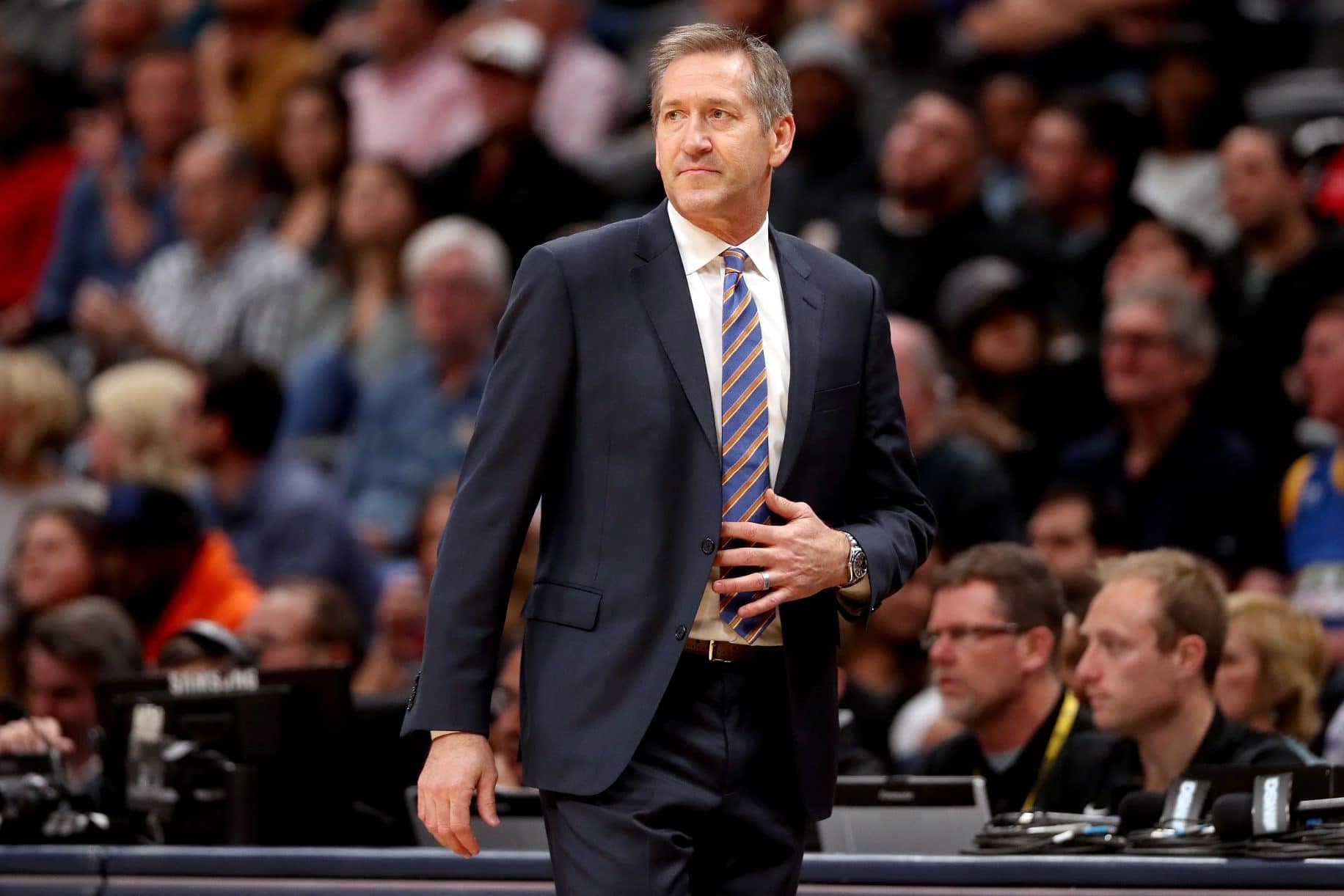 Think about this: Hornacek hasn't even granted Noah 48 minutes over the course of the entire season. That's insane when you take into account that Noah had a lot to play for, was motivated to prove himself and, oh yeah, was reeling in more money than anyone else on the roster.
With rumors of how he could be out of a job if the team continues to lose, Hornacek very easily could've granted Noah minutes and shake things up, especially when the team dropped 10-of-12 games, falling out of the playoff picture. Wait, couldn't that minutes issue have been completely avoided if management made a trade before the regular season?
In a blockbuster deal that sent Carmelo Anthony to the Oklahoma City Thunder, Kanter headlined a package that came back to the Knicks. And while he's been the team's vocal leader and hit the boards on both ends, Kanter's presence created a logjam at center with him, Noah, O'Quinn and Hernangomez. The logical course of action? Trade one of them for backcourt or perimeter depth or some sort of draft compensation. Instead, president Steve Mills and general manager Scott Perry opted to keep all four big men and let Hornacek figure out the rest. That experiment went south quickly.
With Hernangomez — who many thought could be the Knicks' center of the future — getting limited playing time (Hernangomez is averaging just 9.2 minutes a night this season), he's been unable to grow into a more well-rounded player. If Hornacek and the Knicks didn't view him as their guy in the middle, then why not trade Hernangomez when his value was at its peak? Averaging 8.2 points and seven rebounds per game in just 18.4 minutes a night in his rookie year, he showcased an ability to play in the post and hit the boards.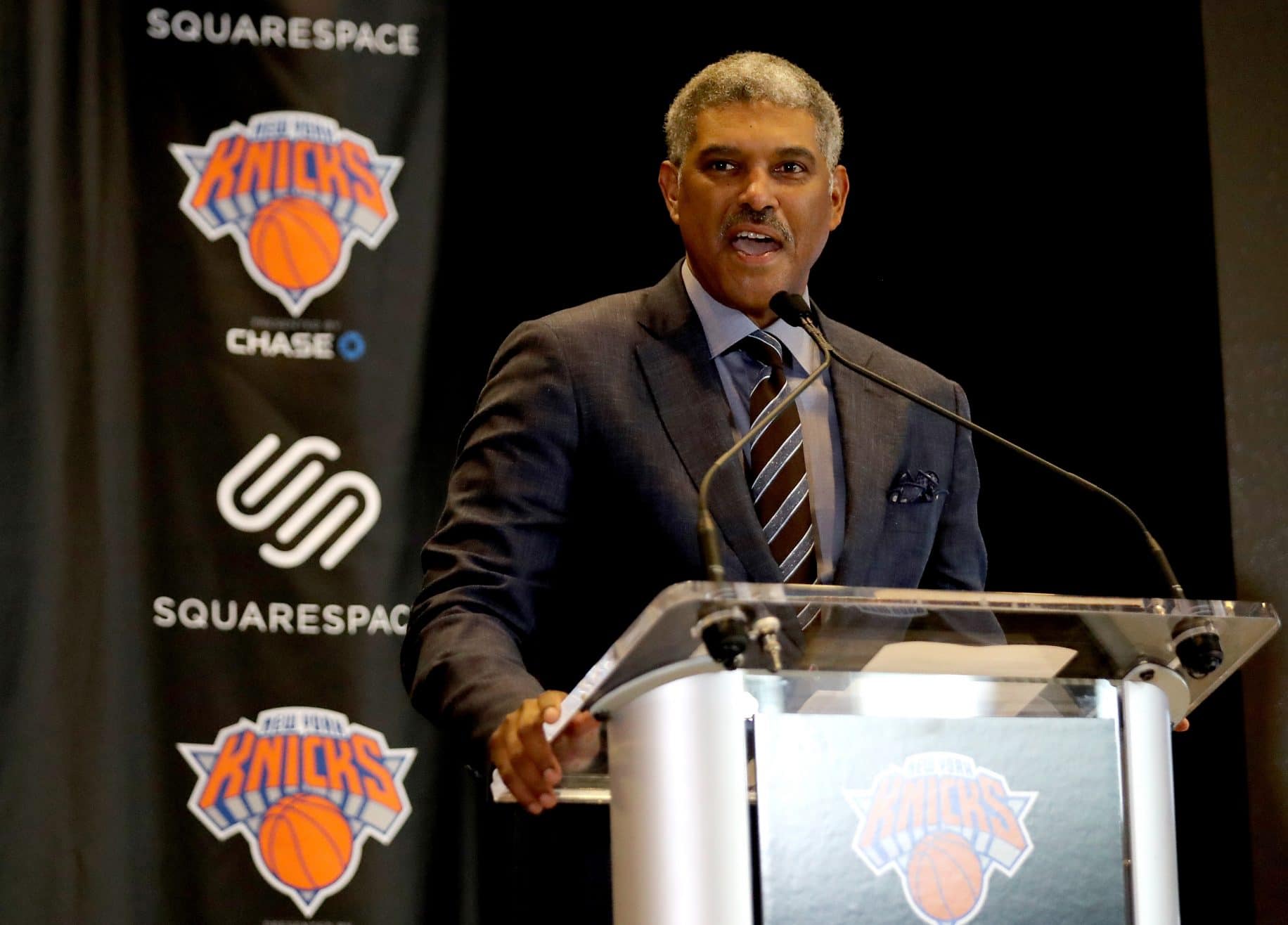 While management appears to be getting the most interest in him as the deadline nears, any return for Hernangomez surely won't be anywhere near what it could've been back in the offseason based on the Knicks working from an area of weakness with his development. The second-year center's regression and the Noah drama could easily be blamed on management. If O'Quinn, Kanter or even Hernangomez were dealt before the season began, minutes would've been available for Noah and chances are such a fiery situation never presents itself.
The Knicks made a bad decision giving Noah $72 million; there's no way around it. The only thing worse than management giving him that deal would be them releasing or attaching first-round picks in a trade for the sake of getting Noah's contract off the books, which is the situation they now find themselves in.
Is the situation at hand with Noah toxic? Absolutely, no doubt about it, but paying him to play elsewhere, or be home on his couch would be a travesty. Adding their first-round pick in this year's draft or the ensuing one in a trade would be just as disastrous. They're a rebuilding team and those picks, especially their upcoming one — which could be in the top 10 –, are imperative to hold onto. If the Knicks use picks to trade Noah, release or stretch provision him — which would mean management pays Noah the remaining money on his deal over the next five seasons — it'll give off the vibe that "classic Knicks" hasn't gone anywhere.
Noah shouldn't have tried to fight or get heated with Hornacek. Hornacek should've given Noah more playing time. Management should've cleared up the logjam at center before the year began and never given Noah the massive contract to begin with. Everyone involved in this disaster looks bad, and it shines even more light on what's one of the worst free-agent signings in franchise history.