Michael Grabner has been nothing but great for the New York Rangers, but is it time to move on with the team continuing to struggle?
Michael Grabner will go down as one of the best New York Rangers free agent signings in the last 10 years, but with the team struggling, it is time for the speedy winger and the organization to go their separate ways.
Grabner signed a two-year $3.3 million contract in the summer of 2016. His signing was an attempt to add speed and depth to a team that was missing it in the 2015-16 season. The expectation was that Grabner would replace Carl Hagelin but not contribute as often offensively.
But Grabner has far exceeded those expectations.
He has scored 48 goals in 127 games with the Blueshirts. Defensively speaking he has been more than just serviceable. He has emerged as one of the best penalty killers in the game with possibly the best stick check in all of hockey.
This season Grabner has been one of the few bright spots for a Ranger team that finds themselves in last place in the Metropolitan Division. With the team continuing to struggle it is time to seriously consider trading Grabner.
Grabner is one of the few pieces on this Ranger team that could bring back a quality package on the trade market this year.
Despite him being an unrestricted free agent, a team would be willing to make a move for the speedy winger. The NHL has transitioned into more of a speed and skill game, and Grabner completely fits that description. A desperate team looking to boost their offense while getting an extremely skilled defender could be willing to make a move for him.
With a team that doesn't have a deep core of young talent, trading Grabner is an absolute no-brainer. The return that Grabner could bring could be a first-round pick if a team is desperate enough. But realistically speaking, getting a second-round pick and midlevel prospect would be good enough.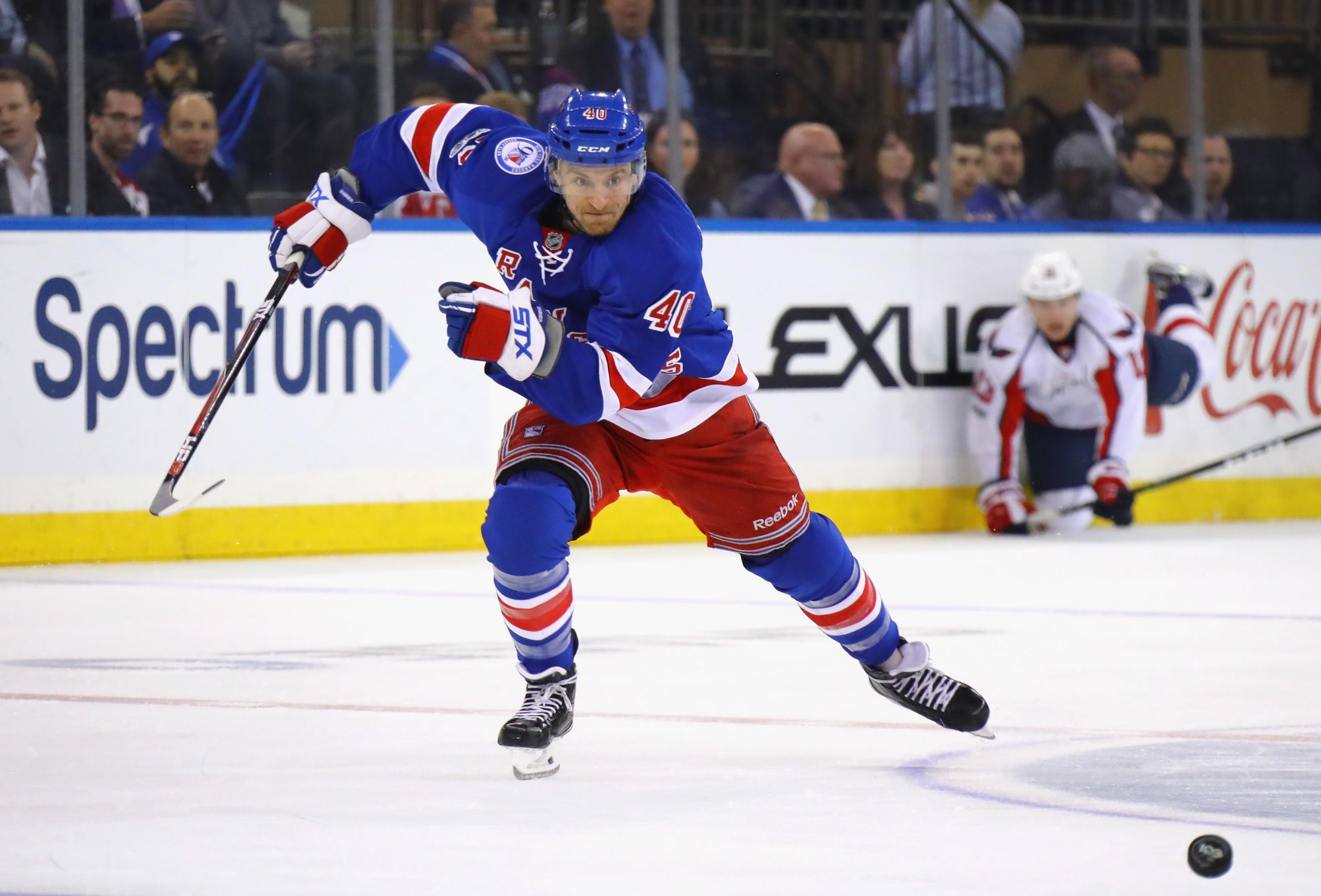 Trading Grabner also creates a roster spot for a young player. In the position that the Rangers are in now, it would be foolish not give young players a chance. This won't be able to happen if a veteran like Grabner is still on the team after the February 26 trade deadline.
Another important detail to take into consideration is that Grabner is going to get paid this summer. Do the Rangers really want to take the risk of making a failed attempt at signing him? If they have any interest in bringing him back, they could flip him at the deadline and sign him during the summer.
That idea seems simple and many thought that was what the Blueshirts were going to do with Keith Yandle in the 2015-16 season. Ultimately they didn't trade Yandle until the NHL Entry Draft which brought them a limited return because Yandle was a pending UFA. If they had traded him at the trade deadline, they could have gotten a much better package.
This cannot be the case with Grabner this season. The Rangers need to capitalize on the two seasons that Grabner has had. Instead of focusing on next year, it's time focus on what the next two-three years are going to look like.