As the New York Rangers try to get back into the playoff race, Henrik Lundqvist will be keeping an eye on his brother Joel in the 2018 Olympic Winter Games.
New York Rangers goalie Henrik Lundqvist will have to live vicariously through his twin brother, Joel, when the 2018 Winter Olympics begin on Friday, Feb. 9 in Pyeongchang, South Korea.
"At least one Lundqvist will be going, so that's nice," Henrik said to Greg Joyce of the New York Post.
King Henrik knows that his ultimate responsibility is to the New York Rangers. But a part of him was really hoping that the NHL would have come to another agreement with the International Olympic Committee and the NHLPA so that he could have worn Sweden's yellow-and-blue sweater one more time.
"This is something that's been going over in [my] head for a long time now, ever since they told us we're not going," Lundqvist said. "I've been three times and every time you go, it's an experience for life. I remember all three destinations I've been to and what it meant and the whole experience. It feels like they've taken that away from you, which is not a good feeling."
His absence certainly stings more than it normally might as Joel is not only the captain of Team Sweden but will be making his first Olympic appearance. As for Henrik, who will be 39 years old the next time the Winter Olympics roll around in 2022, he knows this might have been his last chance to shine on the biggest international stage of them all.
"You don't take it for granted, but obviously you hope you're going to get another shot at it, for sure," he said. If this was, indeed, his last chance to represent Sweden in the Olympics, he goes out with a heck of an Olympic resume.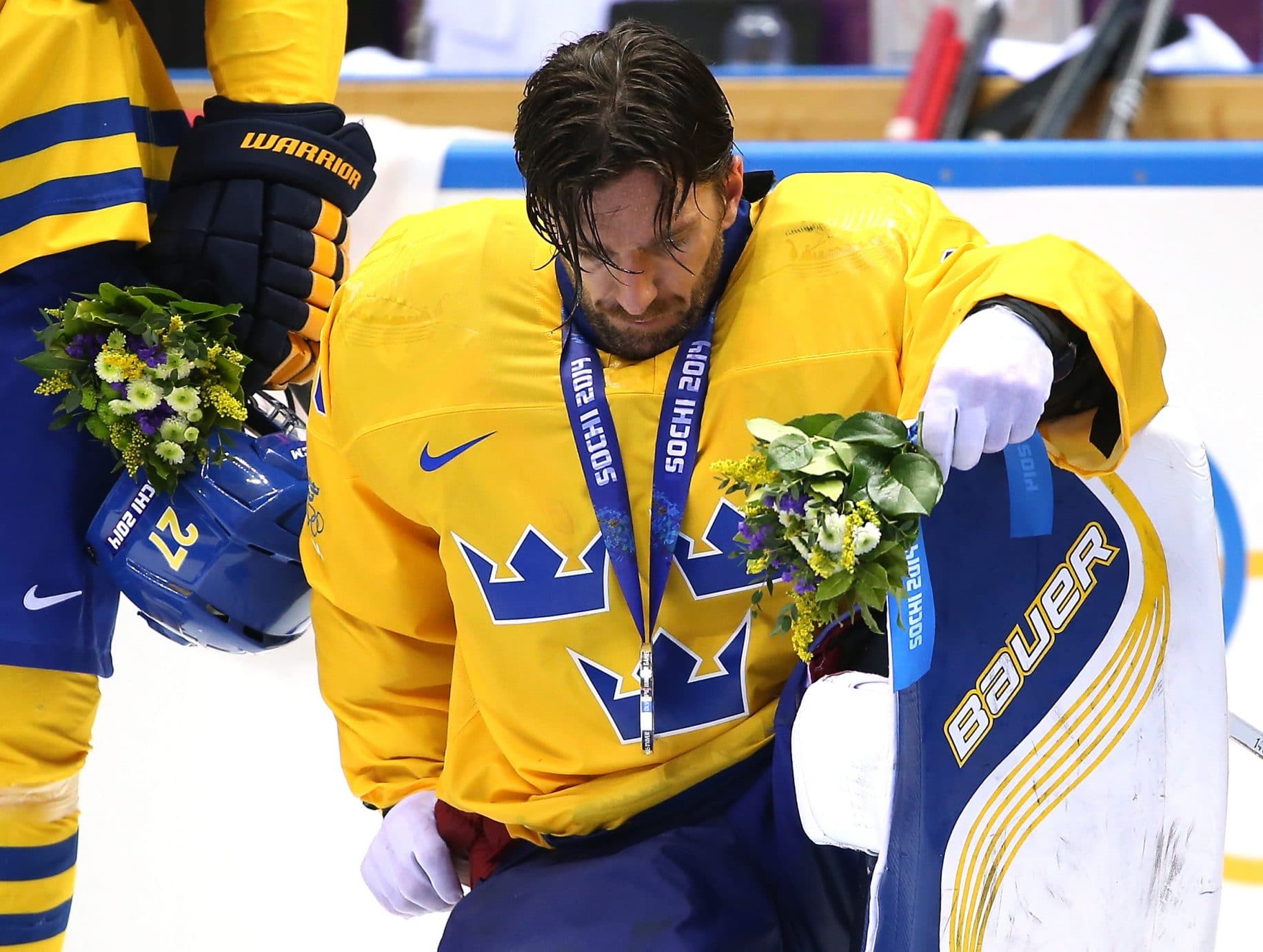 The veteran netminder is a two-time Olympic medalist, winning Gold in his Olympic debut back in 2006 at the games in Turin, Italy, and Silver in Sochi, Russia, where he and Team Sweden fell to Team Canda in 2014. He was shut out of a medal in 2010, when the games were held in Vancouver, Canada. Over 27 Olympic games, Lundqvist has a .927 save percentage and four shutouts.
In April 2017, it was announced that the NHL players would not participate in the 2018 Winter Olympics despite the players' resolve to not only attend, but participate in the games. This had more to do with the Collective Bargaining Agreement between the league and the players then it was about shutting down the league for a few weeks, a move that was fairly unpopular with NHL fans and coaches alike.
Now, Henrik Lundqvist will keep doing what he does best, stand tall in the net of the New York Rangers. But when the opening ceremonies of the 2018 Winter Olympics begin, Hank may shed a tear knowing he is not defending his country on the ice one more time. He will just have to accept that a different Lundqvist will carry the torch this time for Team Sweden.