The New York Rangers have a decision to make as the NHL trade deadline approaches. The idea of dealing several veterans, however, may be too tempting to ignore.
T
he Wild Card race in the Eastern Conference isn't doing the
New York Rangers
too many favors when it comes to the future.
Despite their lackluster play that's resulted in a 4-8-0 January, the Blueshirts' less-than-aesthetically-pleasing 6-5 victory over San Jose on Thursday, that prevented a winless four-game road trip, sent them into the All-Star break one point out of playoff position. New Jersey, Philadelphia and the Islanders simply don't appear to have the horses to take command of the race for the final two postseason spots, so the Rangers look like they'll at least be within striking distance the rest of the way.
Standing pat, of course, wouldn't be good long-term for a club that's had its considerable warts largely hidden by the brilliance of Henrik Lundqvist. And according to at least one report, management has decided to follow the sensible path and has come to the conclusion that the Rangers' veteran assets are more valuable as trade chips than if they stay on the roster. So, here's a more in-depth look at the candidates to be moved for futures before the Feb. 26 deadline:
Retaining Nash past the deadline would clearly indicate that the goal is playoffs or bust. The big power forward has enjoyed a resurgent week-plus with four two-goal efforts in six games in that span, rediscovering the scoring touch and ability to dominate a game that few in the NHL possess. That could be related to his contract being set to expire, but that's irrelevant to his current team – other than it making him all the more marketable as a rental. The Rangers shouldn't sell low on Nash, and they shouldn't have to. Nash must submit a list of 12 teams to which he can be traded under the terms of his modified no-trade clause. If multiple suitors emerge from that group and bid him up, it's time to drop the curtain on No. 61's run on Broadway.
Chances of being traded: Good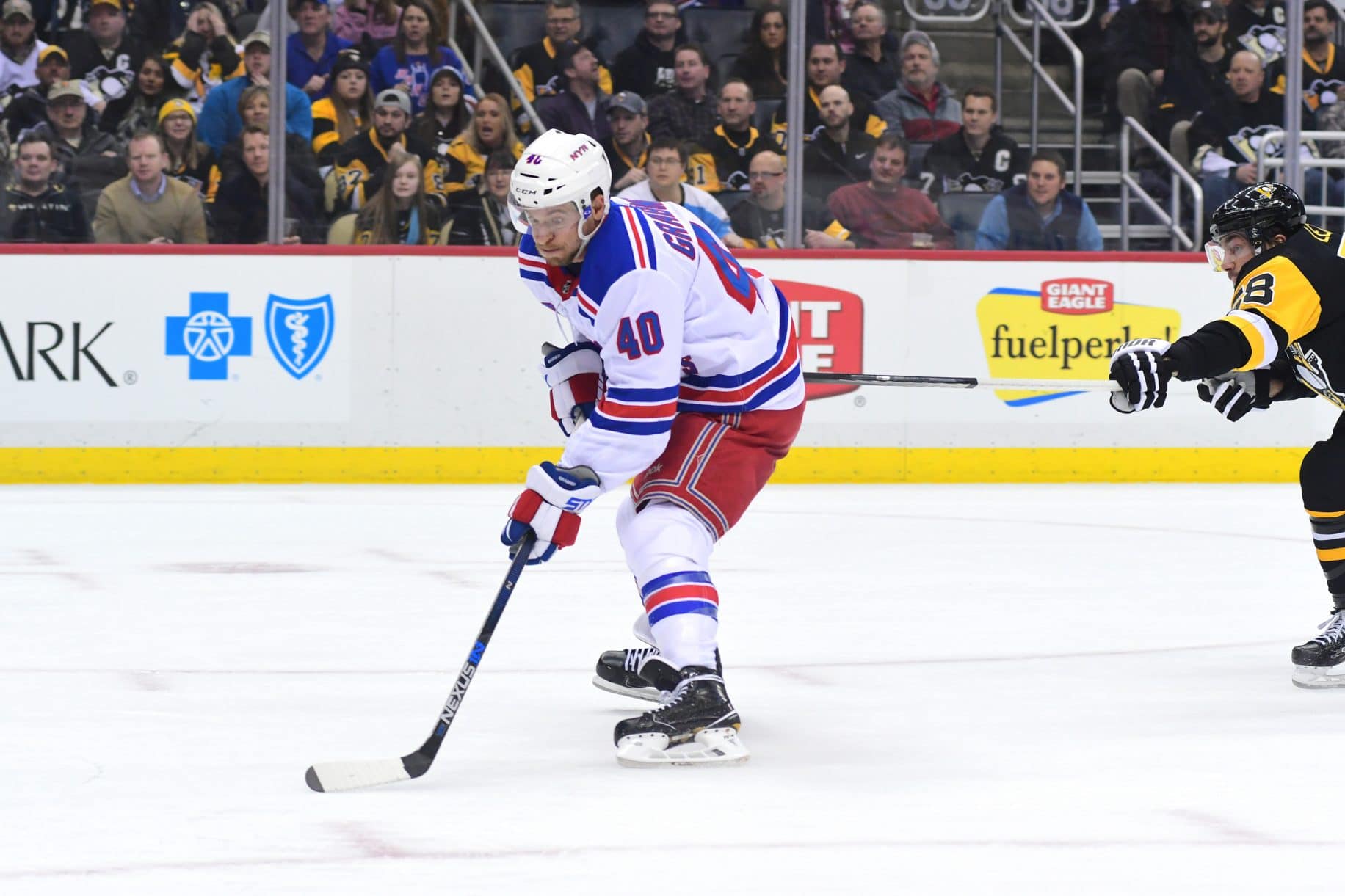 As fantastic as he's been for this team, exceeding all expectations after signing a two-year, $3.3 million free-agent contract before the 2015-16 season, Grabner can deliver again for the Rangers as a trade chip. His scoring, speed and versatility should be highly coveted by playoff-bound clubs. He could bring a bigger return than expected – which perfectly describes Grabs' excellent two seasons with the Blueshirts. Moving him might be even more painful than sending Nash away, but general manager Jeff Gorton needs to listen. Hard. Grabner could, of course, be re-signed this summer, but it will cost considerably more than $1.65 million per season this time.
Chances of being traded: Good
The little guy is a fan favorite and leads the team with 37 points, but the fact is that he hasn't had a great season and his value will likely never be higher than it is now. Potential trade partners see a player who can still spark a team offensively and might benefit from a change of scenery and situation, and Zucc's intensity and ability to agitate opponents has hardly gone unnoticed around the league. Complicating matters is that Zuccarello isn't a true rental, with another year remaining on his contract at $4.5 million, but as the salary cap can be exceeded after the trade deadline, the amount remaining on his below-market deal for this season wouldn't be too big a hit to swallow for several contenders. Zuccarello could be dealt after the season by an acquiring team for cap relief, with his reasonable average annual value making him a more palatable potential acquisition. Again, though, the fact that he has a contract past this season might limit his market and potential return before the deadline.
Chances of being traded: Possible to unlikely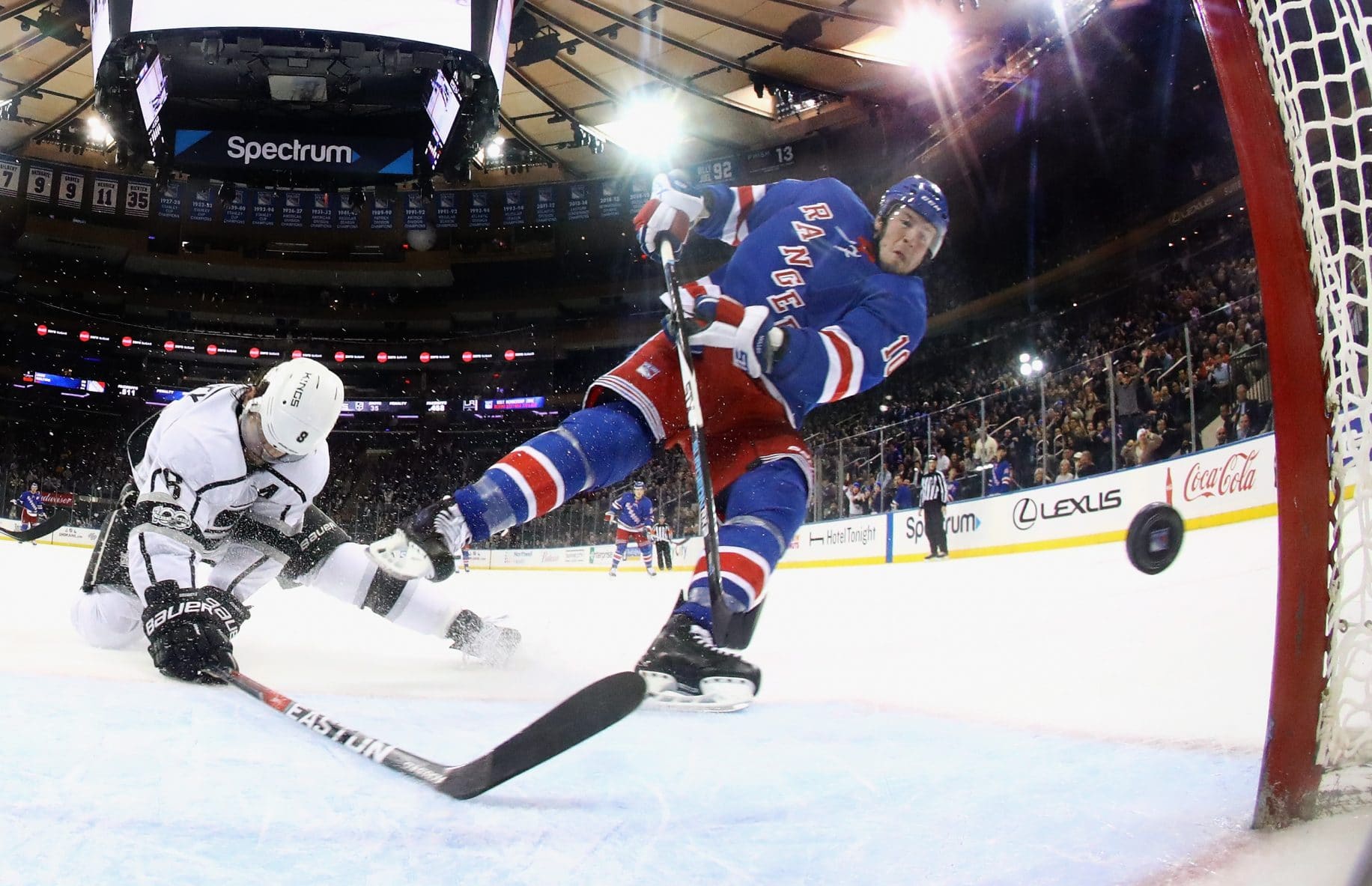 The Rangers could finally decide to rid themselves of a player that has both tantalized and driven them crazy in his time on Broadway, with his latest egregious turnover in the first period leading to him being benched for the remainder of Tuesday's 6-5 loss at Anaheim (in a perfect analogy for his career, Miller rebounded to score a big goal against the Sharks). However, it seems more likely that management would trade him in the offseason, perhaps as part of a bigger deal. Miller will probably still be around Feb. 27.
Chances of being traded: Unlikely
The big center has been the target of plenty of speculation that he could be on the move, but this seems pretty far-fetched at this point. Hayes has shouldered a heavy burden as a matchup defensive center and his strong season has been largely overlooked. He's risen to the challenge of more responsibility with a plus-8 rating and strong work at the faceoff dot, posting a career-best 49.6 win percentage in his second consecutive season of improving in that area. He's also managed to contribute nine goals and 20 assists despite the emphasis on defense. The Rangers see him as a building block in the middle, especially considering how starved they are for centermen.
Chances of being traded: Unlikely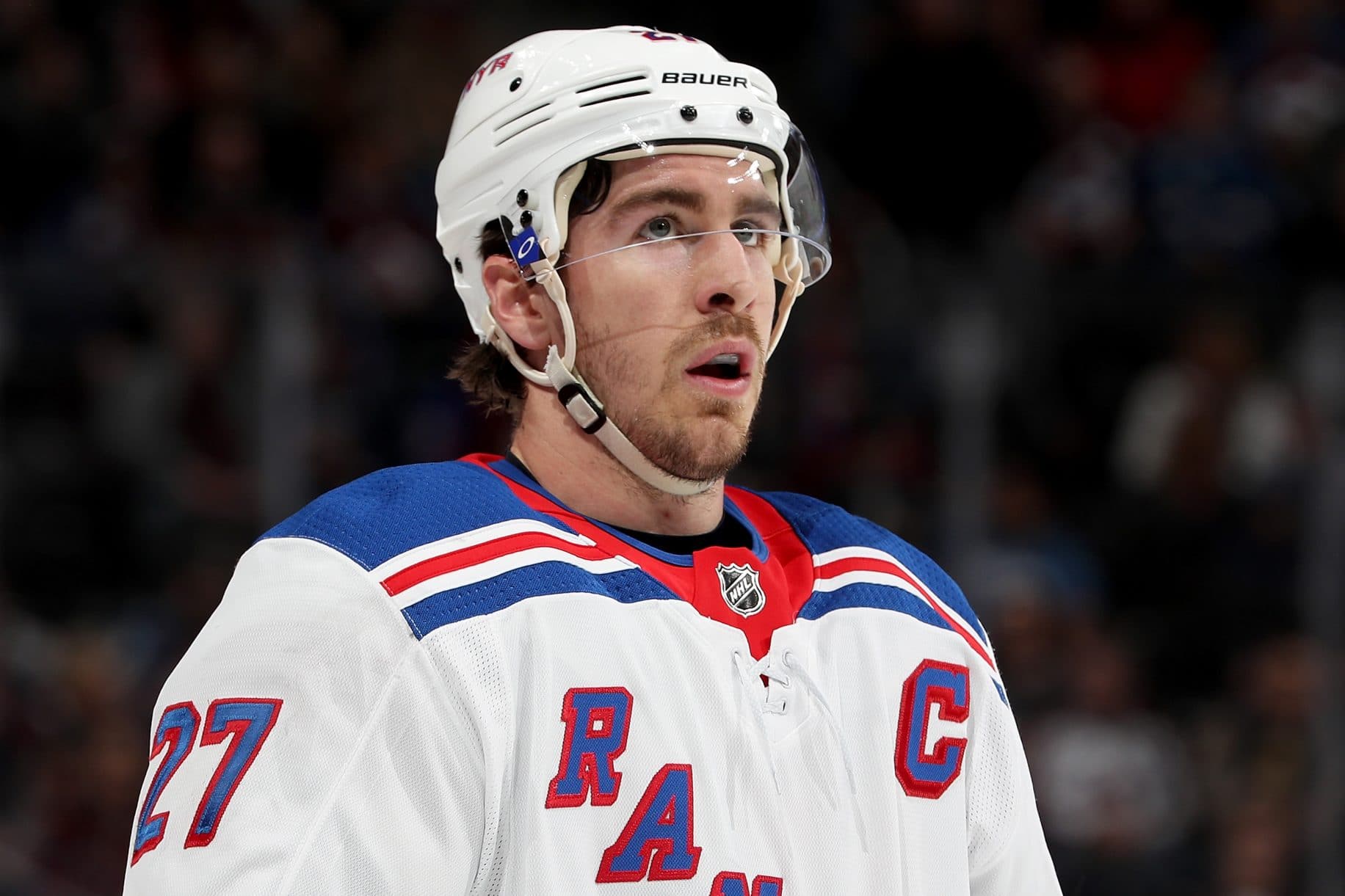 It's not just speculation anymore, as Larry Brooks of the New York Post reports that McDonagh will be available. And the return would be huge. Not only is Mac enjoying a typically excellent season with 22 assists and a plus-11 rating, but his absurdly below-market contract that carries a $4.7 million hit for next season makes him eligible for two potential playoff runs instead of one. The chance to acquire an elite defenseman with such a low salary should spark a bidding war with the team now signaling its intent to move him. Trading McDonagh would be sacrilegious to the fan base, but it appears that it could happen. After all, the Rangers traded their captain before McDonagh. They would also face a major financial commitment when McDonagh comes up for free agency in the summer of 2020 at age 31, should he remain with the club.
Chances of being traded: Possible