The Mets are still trying to assemble a championship club for the upcoming season. That job might be easier if they still had the players they almost had—or had and lost.
The Mets' front office has made a couple of moves but nothing that has so far excited the fan base. That gets truer every day as the lid has seemingly blown off of the hot stove. Bringing back OF Jay Bruce and adding RP Anthony Swarzak are good moves but do little to advance the cause of the Amazins.
A team that finished 70-92 last year needs more help. And those moves might still be coming. But right now what passes for news of interest in Mets-land are articles such as this piece by FanRag Sports' Jon Heyman: "Mets nearly traded for Indians 2B Jason Kipnis."
The New York Mets, who signed outfielder Jay Bruce to a three-year, $39 million deal Wednesday night, nearly had a deal worked out with the Cleveland Indians for Jason Kipnis, according to sources. And in fact, there were people on both sides who thought they had a deal.

But apparently it was killed by someone at the top, very likely over money.
Wow, they nearly added a mediocre player. That nearly made their team marginally better. Still, this almost-news got me to thinking about all the other players who, had things worked out differently, could have been on this 2018 Mets team. Let's start with the most notable.
Turner was selected by the Mets off of waivers out of the Orioles organization in 2010. In 2013, at the age of 28, Justin posted a decent slash of .280/.318/.385 in 200 at-bats. The problem is obvious: Turner had no power and hit just two home runs.
The Mets had seen enough and let the Dodgers sign him as a free agent that offseason. But his production exploded soon after leaving. Last year, en route to leading the Dodgers to the postseason, he hit .322/.415/.530 with 21 home runs (457 AB).
This is not to bash the Mets or even to say they should have signed him. No, this is merely a look at players who could have been retained by the Mets and are likely to be more productive than their 2018 counterparts in Queens.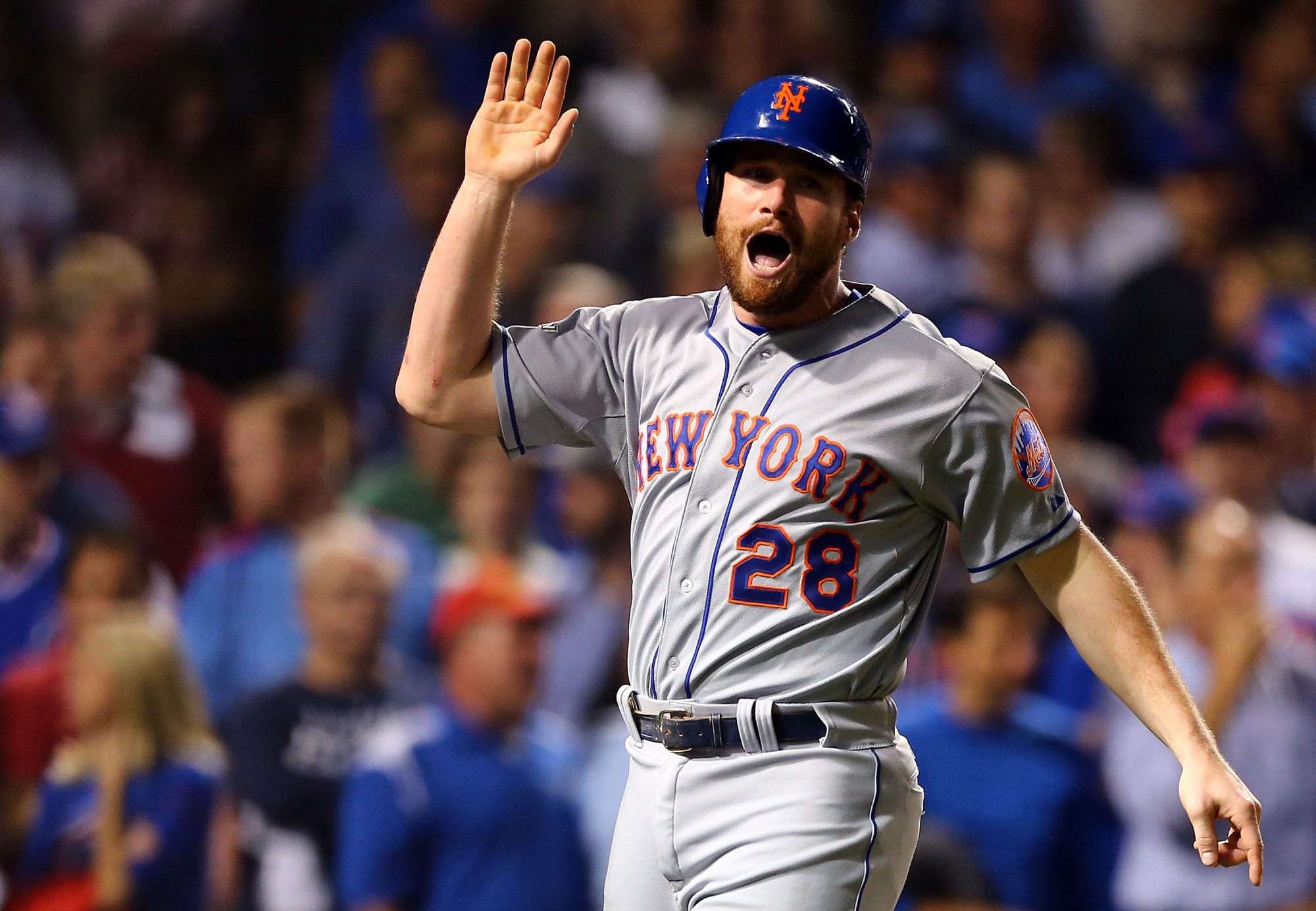 Selected in the 13th round of the 2006 draft, Murphy moved through the Mets system to become the everyday 2B by 2012. He played first the previous season so the aforementioned Turner could play second.
By the end of 2015, however, the Mets were ready to move on. Murphy slashed .281/.322/.449 with 14 home runs in 499 AB that year, but a player who doesn't walk or hit a ton of home runs, and is not a defensive wizard, has a limited future.
As they did with Turner three years earlier, they let Murphy go in free agency. The Nats signed him and he continued what he started in the 2015 postseason; last year, he hit .322/.384/.543 with 23 home runs (534 AB).
I'm sure the Mets wish he still played in Queens and could come near that production in 2018.
2B Jason Kipnis; Cleveland Indians
With no Neil Walker or Jose Reyes in the fold, the boys in blue and orange need infielders. So, getting the 31-year old makes sense, at least as much as signing Adrian Gonzalez. His slash of .232/.291/.414 with 12 home runs from last year might not be what Daniel Murphy will put up this season, but Kipnis is at least more nearly a 2018 Met.
That could still happen, even before I finish this column. Until then, let's cut a little deeper.
The Mets felt they had a reliable, long-term solution in their bullpen with Mejia. And they must have felt he would be on the team at least through this upcoming season. But as NorthJersey.com's Matt Ehalt points out,  that has not worked out nearly all that well.
Mejia, 28, is serving a lifetime suspension from Major League Baseball, which was handed down in 2016 after he became the first player to violate the league's performance-enhancing drugs policy three times.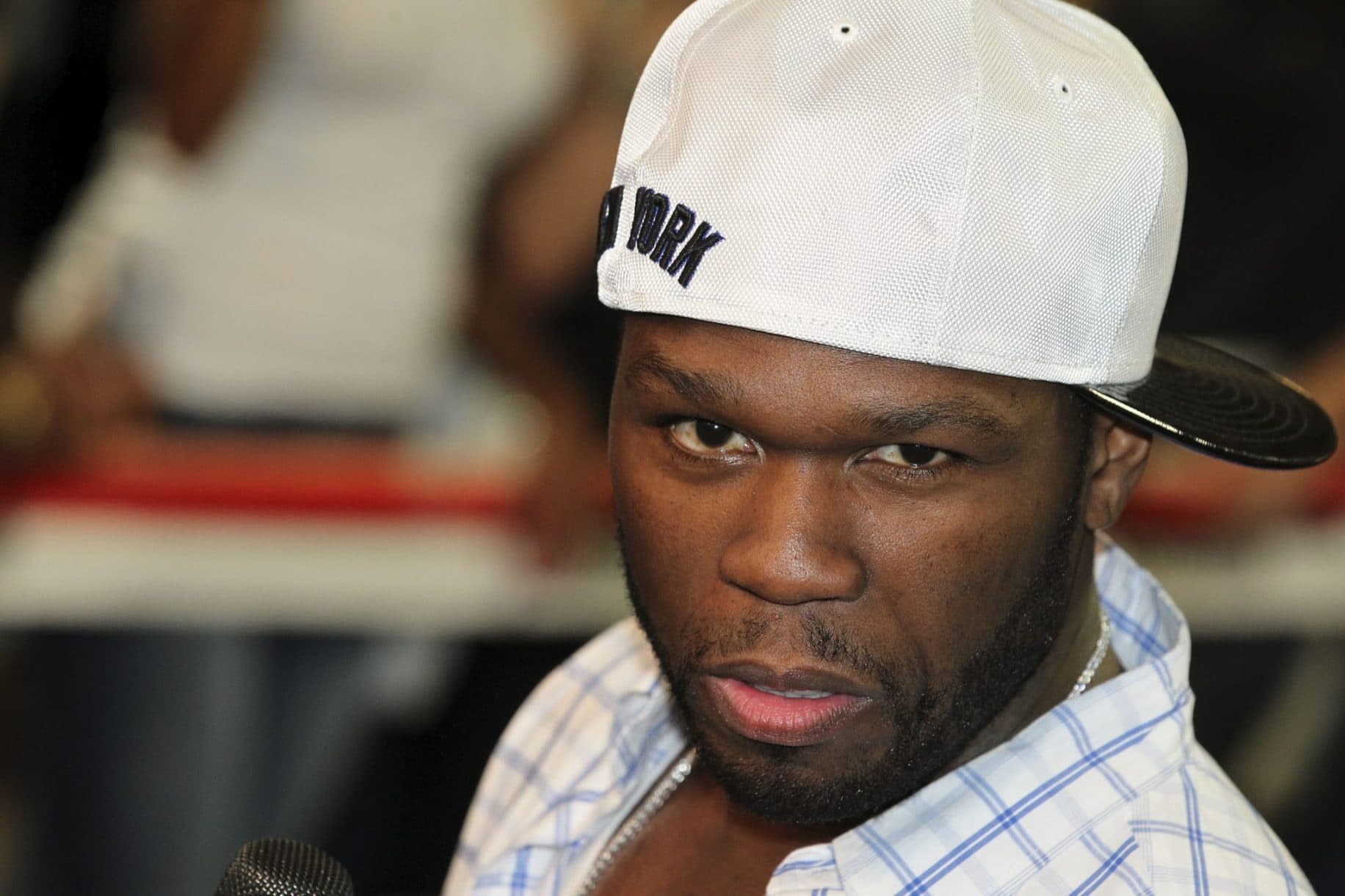 Ceremonial Pitcher 50 Cent; Shady Records
This one is not as close as the others, per Newsday's Neil Best:
After the rapper/actor/businessman was quoted in Newsday this week saying he would like another chance after his famously off-line ceremonial first pitch in 2014, the Mets answered with an invitation on Twitter on Thursday:

"Hey, @50cent, we heard you're ready to redeem yourself?! Here is your invite to throw out a first pitch this season. Toss a strike this time! #50FirstPitch."

50 Cent…told Newsday the Mets (and other teams) have invited him back before, but that he wants to wait for a special occasion, such as a World Series game, to accept.
So, as near as they are to the World Series, that is how near the Mets are to seeing Fiti at Citi in 2018.
While this is a somewhat humorous piece, the inclusion of David Wright is not meant to denigrate the captain. He 0deserves a better fate and, while I would not rule out Wright definitely, his return seems unlikely. He was a great player and at least will be able to spend his entire career with the Mets.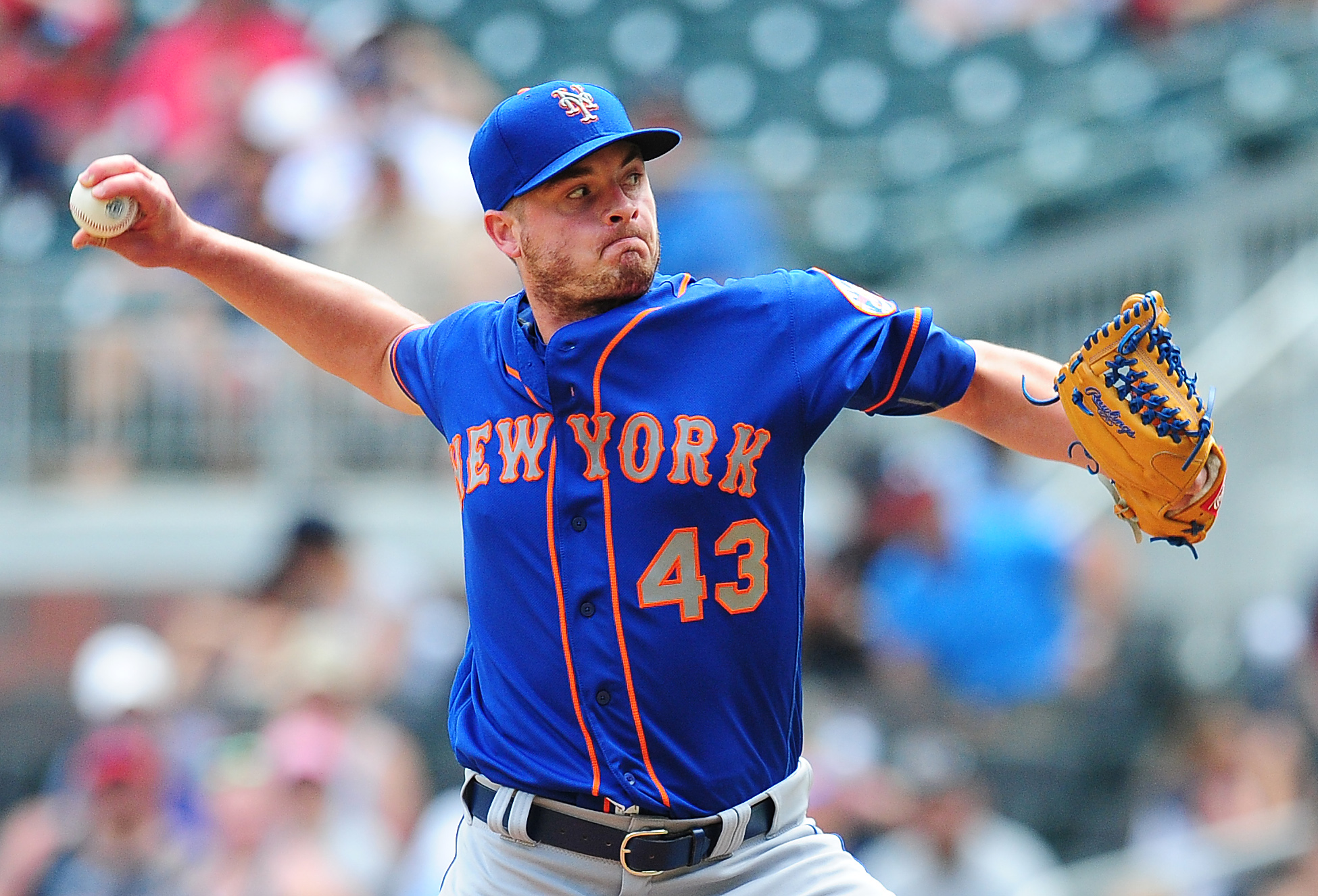 Addison is included here because he was just a Met and the team seems to need either him or an equally good replacement. Certainly, some local writers were rooting for a reunion.
Sad to say, some things are just not meant to be: Reed signed a two-year deal with the Twinkies.
Drafted all the way back in 2008, McHugh looked like a complete bust by 2013. The Mets gave him just seven IP, both as a starter and closer, which was good because Collin posted a 10.29 ERA.
So, the team traded him to Colorado in part for Eric Young Jr., where he continued to struggle. But once he was released that year and subsequently picked up by the Astros, he suddenly blossomed. While his season was short—12 starts—his ERA of 3.55 and 62 Strike Outs in 63 Innings Pitched (IP) was more than respectable.
My guess is the Mets would love to add him back to their rotation. Hey, that nearly happened.
Of course not all the players who might have made the 2018 Mets roster were ever in the system. No, teams are primarily built through the draft. So I finished my look with recent drafts and players who have not yet become free agents.
To be fair to the Mets, I only looked at the next six picks after each of their selections, meaning players who were very nearly picked by them, as opposed to a talent taken 20 picks later. Now let's go all the way back to 2011 and the players who were never given a chance to be given up on.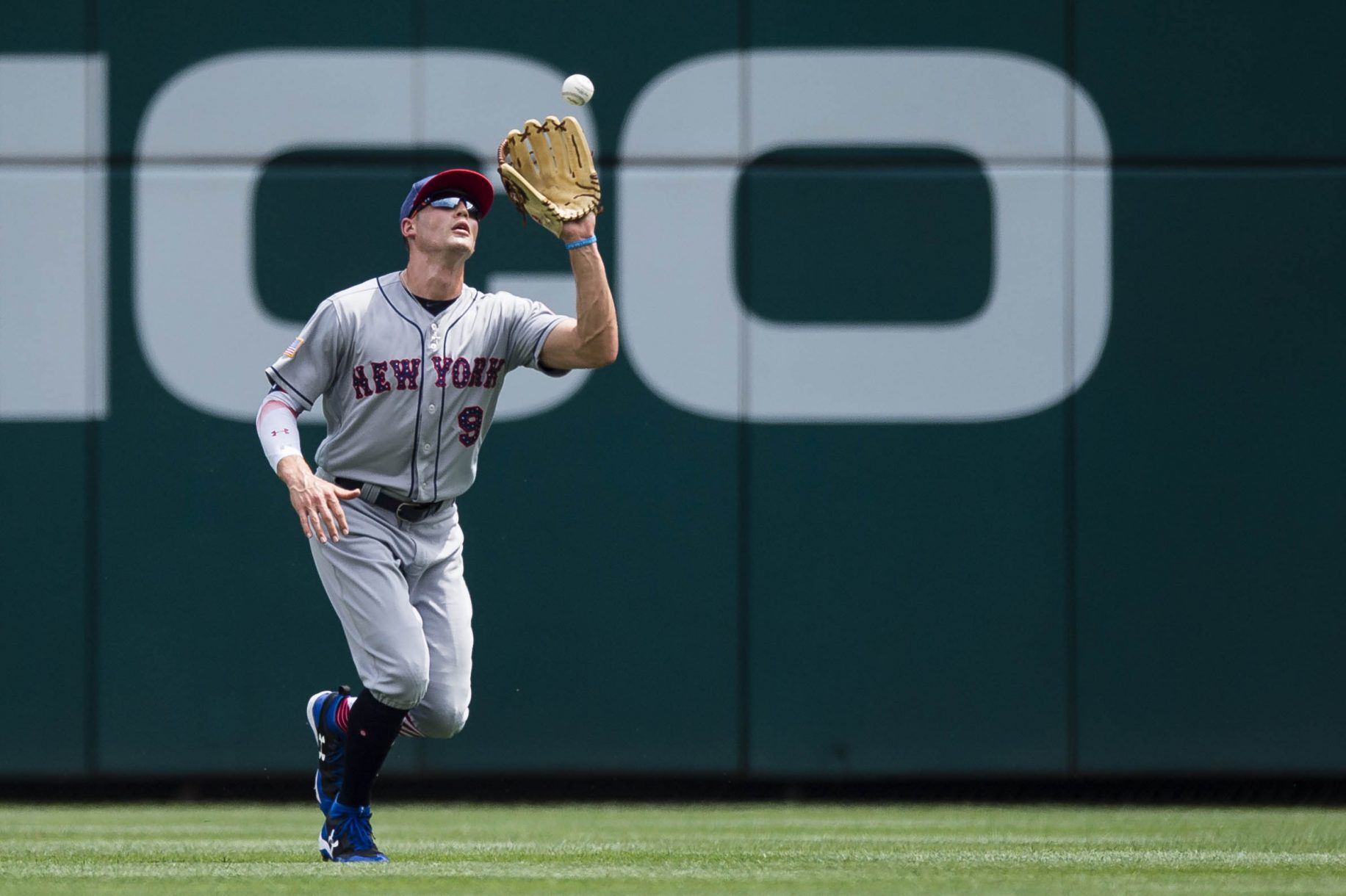 2011 Draft
The Mets used their number 13 pick that year on OF Brandon Nimmo. Nimmo had a solid season in 2017, slashing .260/.379/.418. He only knocked out five home runs in his 177 AB, but he was also just 24.
I'm not saying the players the Mets passed on are all definitely better, but it is at least interesting to compare the possibilities.
For instance, the Miami Marlins took RHP Jose Fernandez with the very next pick. As I do not want to linger over this tragedy, I will only point out that the Mets could have had another ace-level pitcher, if we assume his fate would have been different in another city. RIP, Jose.
And with the 18th pick, the Oakland Athletics grabbed RHP Sonny Gray. Gray is more of a very good number three than an ace, but the Mets look like they could use one of those right now. His combined ERA from last year of 3.55 would go nicely in the number three hole. Especially as he only gave up 139 hits in his 165 IP.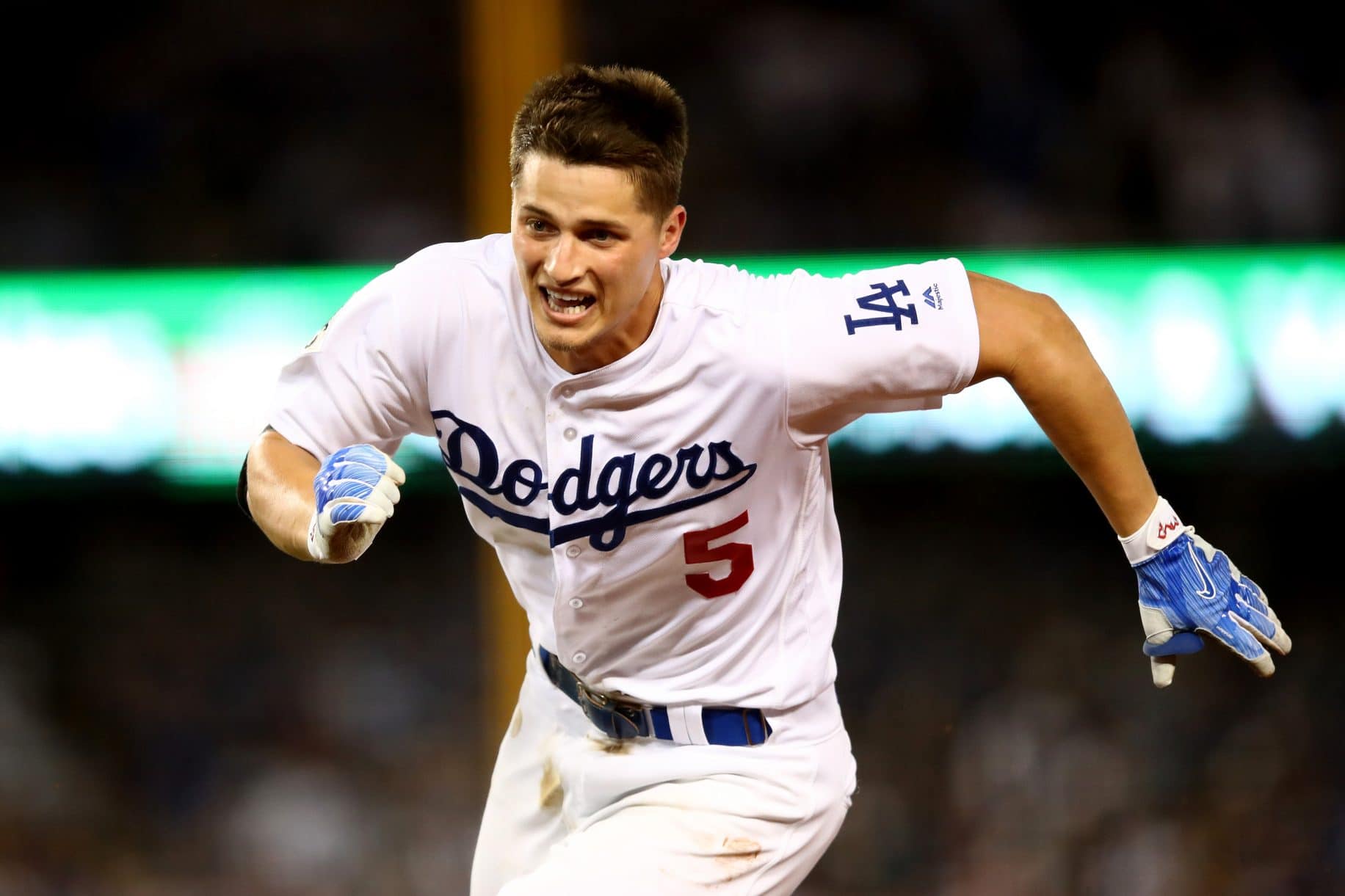 2012 Draft
The Mets held the 12th pick that year, which is where the draft can be tricky. There are no sure things left, but plenty of potential if a team chooses wisely. UI Gavin Cecchini got the call from the Amazins and has played small parts in each of the last two seasons. The jury is still out but in 32 games last season, Gavin only managed to hit .208/.256/.273…with one home run.
The same could be true for the Washington Nationals and their number 16 pick, RHP Lucas Giolito. He has gone from a top-10 prospect to doubtful trade bait, and back to glimpses of greatness, as MLB.com's Scott Merkin and Fabian Ardaya noted this past September:
After throwing seven scoreless innings against the Tigers on Aug. 27, Giolito struck out a career-high 10 in his three-hit gem. He threw 51 fastballs in his 103 pitches, averaging 92.6 mph and topping out at 94.2, per Statcast™. Giolito had 17 swings and misses, with six coming on the fastball and eight on his changeup, which he threw 28 times.
However, there is little doubt about the 18th pick, SS Corey Seager (Los Angeles Dodgers). The left-handed hitter managed to slash .295/.375/.479 last season, along with 22 home runs. I'm not sure what Gavin is going to do, but I know that Seager has already helped lead his team to the playoffs.
And it bears looking at a player the Mets nearly added later in the round. The Texas Rangers chose 3B Joey Gallo with pick number 39. While Joey's average was low last season, his home runs were high: .209/.333/.537 and 41 shots. Plus, his .973 Fielding Percentage gives him a good chance of staying at the hot corner.
Instead, the team scooped up C Kevin Plawecki at number 35. Last year was his best as he hit .260/.364/.400, but still only three home runs in 100 AB. The role player still has promise but looks less and less likely to be an everyday starter, let alone an impact one.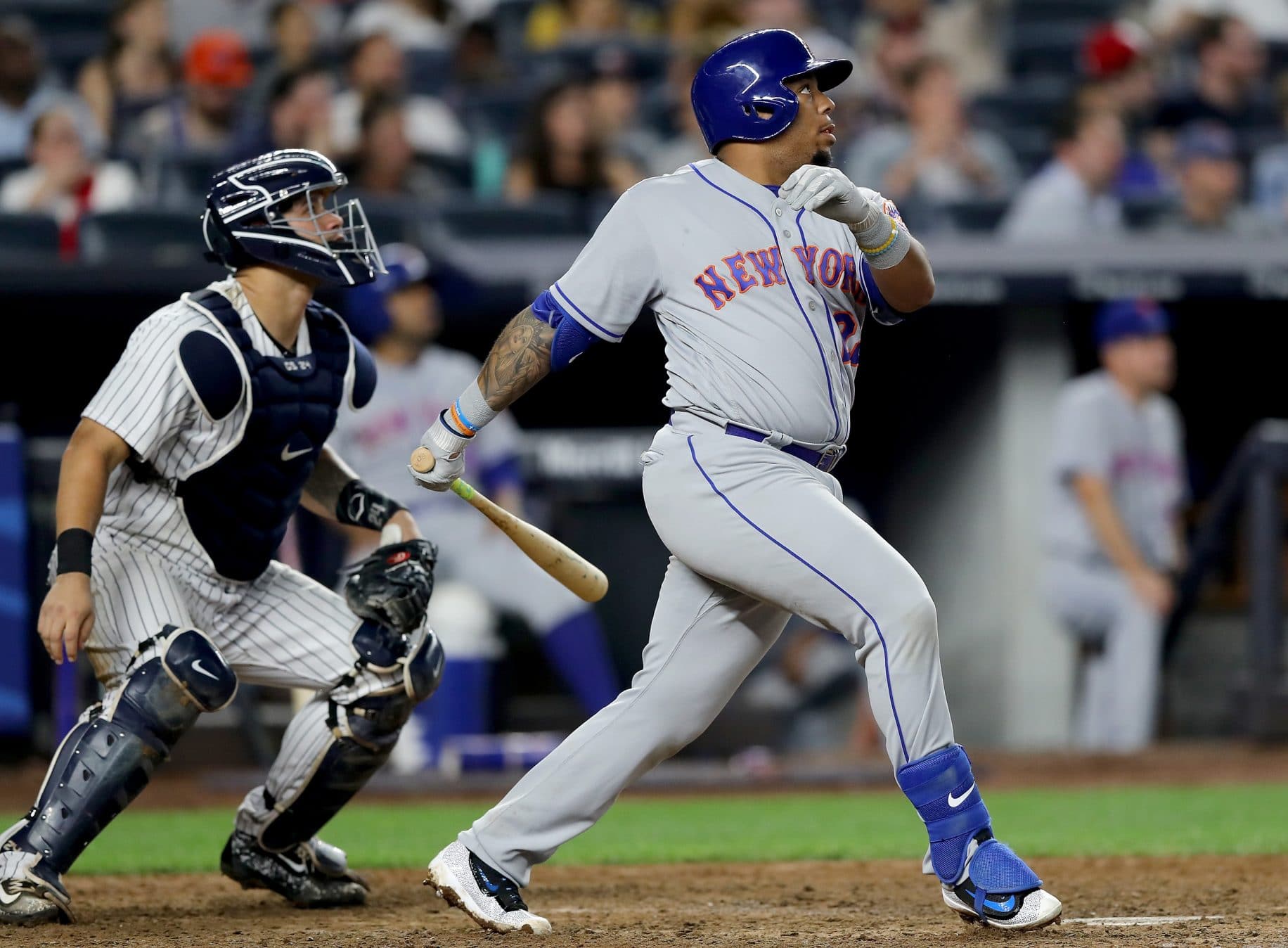 2013 Draft
With the 11th pick in the 2013 draft, the New York Mets select…1B Dominic Smith. Smith is a promising player, but he keeps writing checks that his butt can't cash. I would normally eschew such a trite old chestnut, but it just seems so apropos for the weight challenged player.
But of more concern is his hitting. In his 167 AB last year, Mr. Smith managed just .198/.262/.395. And although he did hit nine home runs, it seems likely the San Diego Padres got a slightly better player three picks later with RF Hunter Renfroe.
His 26 home runs and slash of .231/.284/.467 over the course of his 445 AB give him a decided early edge.
Finally, 2014 draft
This is one of those places where there is still room for healthy debate. Again, this is not meant to bash the Mets but merely to look at alternate realities. For instance, the Mets chose LF Michael Conforto with their number ten pick.
Conforto has been up and down, literally, but had more than solid numbers last year. His line of .279/.384/.555 and 27 home runs in just 373 AB is more than just promising; the same is true of his diagnosis. Opening Day might not be in his future, but the future he has with the Mets still looks bright.
That might also be true, perhaps more so, if they had taken UP Trea Turner three picks later. Instead, he went to the Padres, who then had to ship him to the Washington Nationals to complete the Padres earlier Wil Myers trade. Trea helped his team reach the playoffs last year by hitting .284/.338/.451 with 11 home runs in 412 AB last season.
But does that make him a better pick? The Mets still have to wait and see. But what is clear is that there are a number of good players who were nearly Mets for the 2018 season, players the team might like to have right about now.
And while this is somewhat interesting in off-season seemingly passing Mets' fans by, the players they want to talk about are the ones the Mets actually do sign. Sad to say, I don't think that is a conversation we are anywhere near to having.