If Sandy Alderson wants his New York Mets to seriously contend in 2018, he'll need to construct one nasty bullpen. Here's a sneak peek.
I
t's no secret that the bullpen was a major weak spot for the
New York Mets
in 2017. The struggles were due in part to a lack of talent, partially injuries, and partially being overworked due to the rotation's inability to get deep into games.
The Mets have some money to spend this season, and although it is never a given that the ownership group will agree to spend big, investing in the bullpen would be a good idea for the team.
With that being said, here's the ideal bullpen for the Mets to enter the 2018 season. It's important to note that this is not a prediction of who will be in the bullpen, just who should be.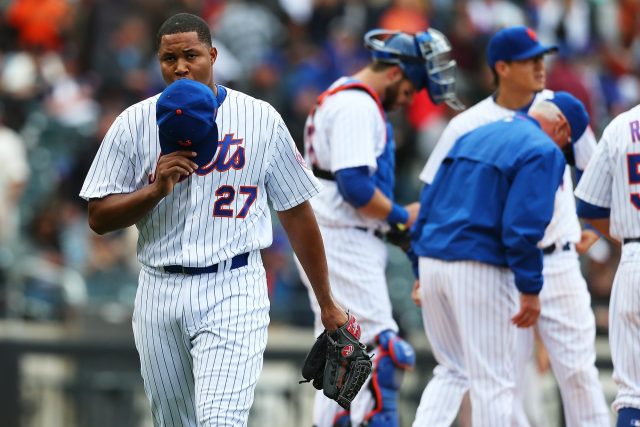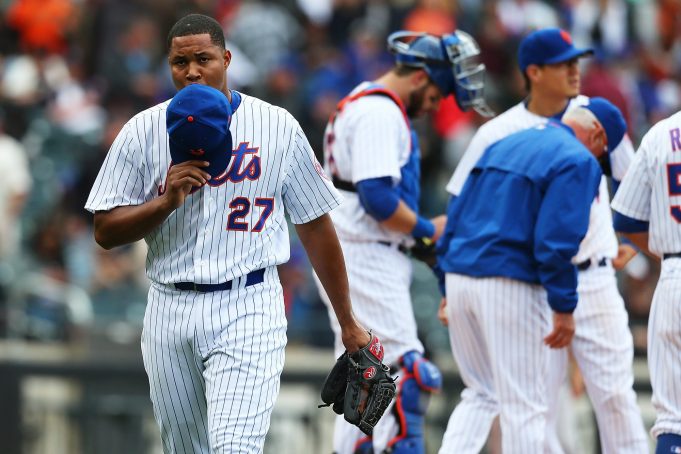 This is the easiest selection, as he should be the closer for the Mets as long as he remains healthy. Familia struggled to a 4.38 ERA in 26 games last season as he recovered from an injury. Familia was never quite able to get into a groove as he recovered, but when he's healthy he's a great pitcher.
He had cups of coffee in the majors in 2012 and 2013, but didn't make it full time until 2014. From 2014-2016 he was one of the best relief pitchers in the major leagues, pitching to a 2.20 ERA with 99 saves (94 of them between 2015 and 2016).
He was seventh is rookie of the year voting in 2014 and made his first all-star team in 2016. His 51 saves led the majors in 2016. Look for Familia to get back to that form should he stay healthy.
Ramos was picked up from the Marlins in a midseason trade primarily to be the setup man/injury insurance for Familia in 2018. He is under team control and there is no doubt that he'll be back.
Ramos struggled during his cameo with the Mets last season, putting up a 4.74 ERA in 19 innings with the team. However, much like Familia, he was dominant in 2014-2016. During that time period, he pitched to a 2.41 ERA with 72 saves (all during the 2015 and 2016 seasons), making the all-star team in 2016.
Ramos is a rare relief pitcher who uses four pitches, as most have one very dominant pitch they use. Ramos' use of multiple pitches makes him very difficult to face, as hitters don't know what to expect. Ramos should serve as the bridge to Familia this year.
Reed spent parts of three seasons with the Mets before being traded to the Red Sox this summer. He has a career 3.40 ERA and it was 2.09 during his time with the Mets.
It's unclear if the Mets will resign him, as general manager Sandy Alderson has been loath to give multi-year commitments to relief pitchers. However, Reed is a great pitcher who would be a great springboard to the back of the bullpen.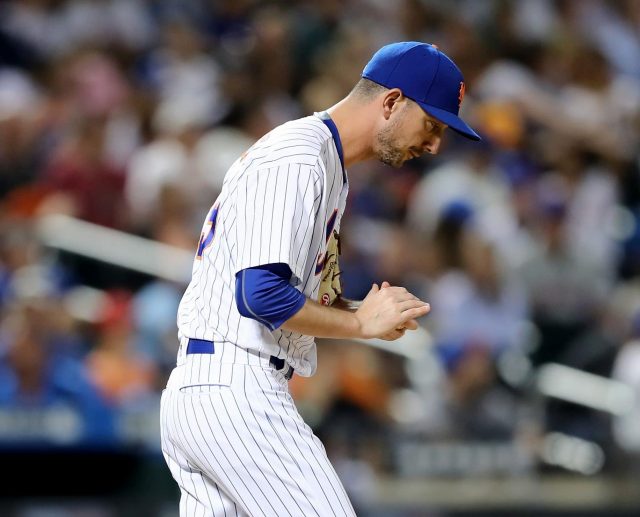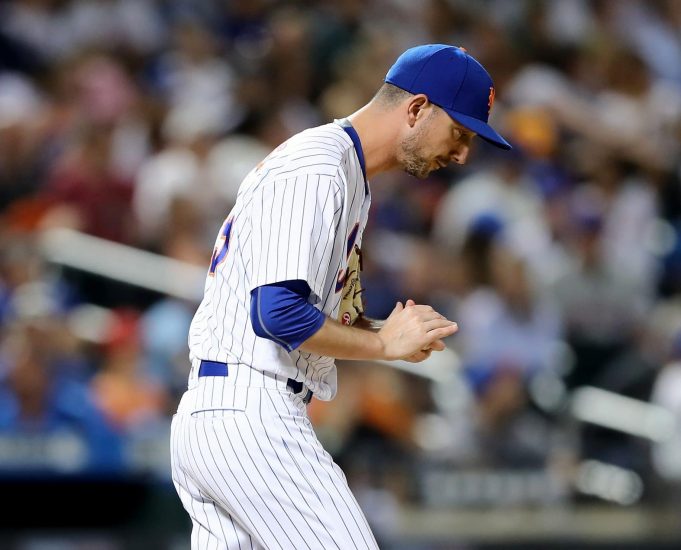 Blevins will be back with the Mets in 2018, as the team will be picking up his option. Blevins has spent the past three seasons with the Mets, pitching to a 2.72 ERA. Blevins works very well as a lefty specialist, holding lefties to a .211 batting average. However, he can get righties out as well, holding them to a .247 average.
This ability to get righties out allows him to be more effective against teams who stick a right-handed hitter between two big lefties (for example, the Nationals, who like to stick Ryan Zimmerman between Bryce Harper and Daniel Murphy).
Lugo's spot on the team will be mainly dependent upon the health of the rotation. But should the rotation stay healthy, Lugo can make a big impact in the bullpen.
Lugo has a great curveball, with the highest spin rate in the majors. Using that as his primary weapon out of the bullpen should result in a lot of out. Lugo, as with most players on the Mets, struggled with injuries last season. A healthy Lugo using his nasty curveball out of the bullpen
Watson is a left-handed pitcher currently with the Dodgers, who will be a free agent after this season. He's been a very good pitcher throughout his career, pitching to a 2.68 ERA in his career. He can easily step up as the second lefty that most teams like to carry.
He should be attainable. Despite his impressive career numbers, his age (32) and the fact that he has 30 saves over seven years will keep his contract reasonable — something that'll sparkle in the eyes of Sandy Alderson.
7th Bullpen Spot
It's unlikely that the team will sign more than two free agent relief pitchers this offseason (Reed and Watson). Thus, the seventh spot in the bullpen will come from inside the organization. The team is best off having a spring training competition to fill the role.
Two names to watch are Jamie Callahan and Jacob Rhame, both of whom were picked up in trades this past season and had cups of coffee in the majors. They could compete for the seventh spot in the bullpen.