The season is starting to go downhill for the New York Rangers and their issues aren't just solely in one facet of the game. 
H
ere we are in the middle of January and the
New York Rangers
' play seems to be going in a direction that no one saw coming.
It's easy to make one person a scapegoat, but the answer is simple: there is more than one person to blame for the problems plaguing the Rangers.
Whether you feel that it is head coach Alain Vigneault, general manager Jeff Gorton, or the benching of the Rangers' top players, the blame here is on everyone. No one gets a pass. All of these people have had some influence on why the Rangers are where they are.
The blame here falls on Alain Vigneault and his top players and it is up to them to correct these ongoing issues moving forward.
Alain Vigneault
The head coach is always the easy one to blame when a team struggles, but in this case, he definitely deserves some of the blame.
In Vigneault's defense, he has had a roster that is currently suffering some injury scares. However, as a head coach, it is up to him to get the team through these injury woes by putting the best lineup possible out there on a nightly basis. Lately, he hasn't been doing that, making Pavel Buchnevich and Brendan Smith a healthy scratch the last couple of games.
Buchnevich played in the Rangers' 7-2 loss Saturday against the New York Islanders but for some reason, he continues to be in the head coach's doghouse. Lately, "Buch" has been snakebitten and has been looking to set his teammates up instead of taking the shot himself. Vigneault needs to reach out to him and get his best effort from him, which might require taking him out of the doghouse. With Chris Kreider on the shelf for a significant amount of time, the Rangers and Vigneault need Buchnevich to step up and it's on Vigneault to put him a position to do so.
Brendan Smith was a reliable defenseman for the Rangers a season ago and was rewarded for that with a nice contract extension in the summer. Smith hasn't been able to replicate his success from a season ago this year and, as a result, has been placed on the bench right along with Buchnevich at times. Following the game against the Islanders, Vigneault mentioned that he didn't like how his team checked. This wouldn't have been an issue if he inserted Smith into the lineup, who brings a physical presence to the game.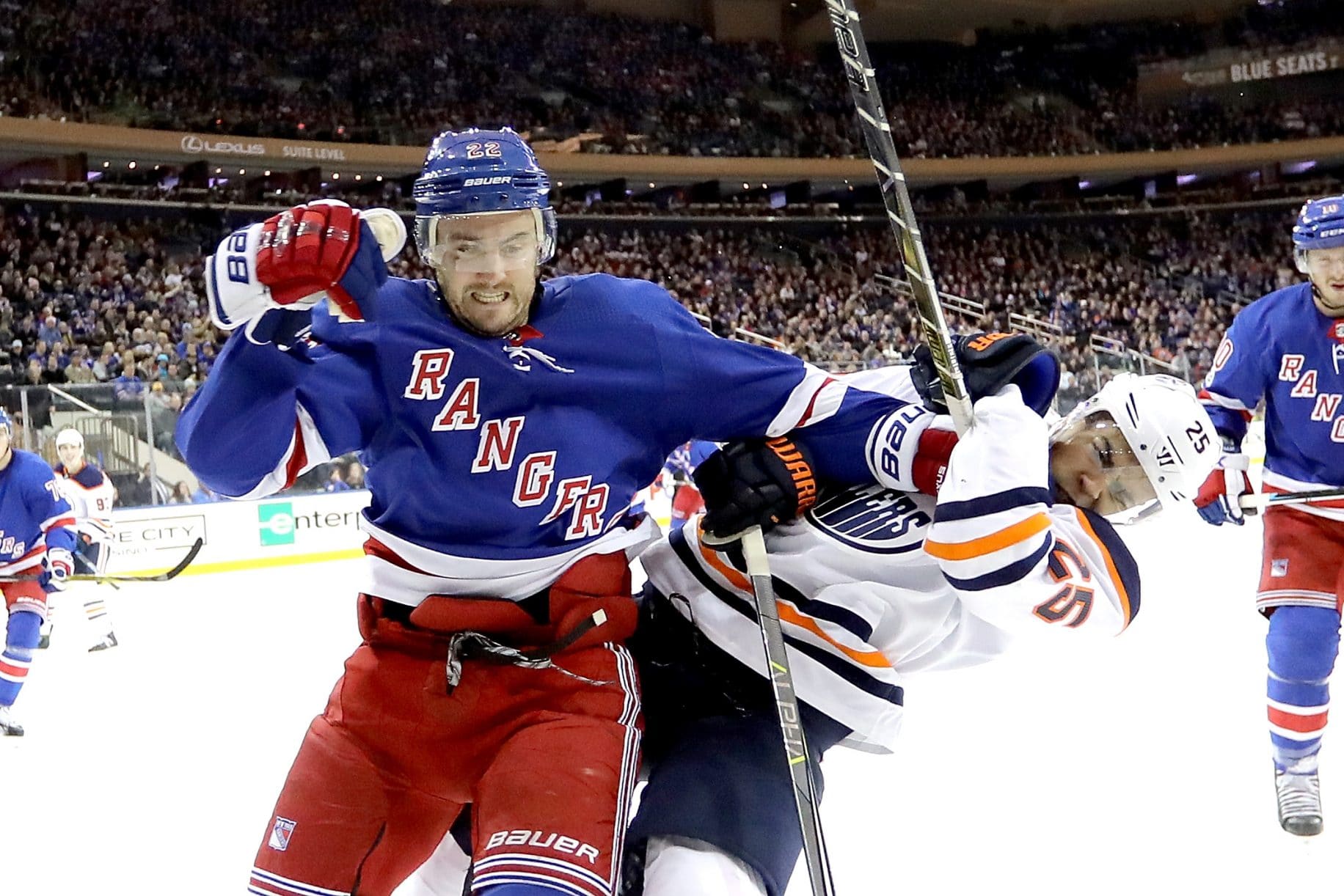 The moment that Vigneault starts to play his best players again, giving them a chance to come out of whatever funk they are in, is the moment that this team has a chance to succeed again. He can continue to call certain players out in the media, but ultimately, it is on him.
Top Players
Who really are the Rangers top players? You would say they are Chris Kreider, Rick Nash, Ryan McDonagh, Mika Zibanejad, Henrik Lundqvist, Kevin Shattenkirk, and Mats Zuccarello.
The numbers show that of those seven players, only three of them (Zibanejad, Lundqvist, and Zuccarello) have been consistent forces all year for the Blueshirts. That alone is not good enough for this team to compete. This team isn't a squad that has one star who will put the team on their back; this team is a crew full of second liners who used to compete on a nightly basis and received results.
Outside of a slow start, Henrik Lundqvist has quieted his haters and is doing whatever he can to keep this team afloat. That's been the case for Lundqvist his entire career with the Blueshirts. The Rangers would be in good shape if he could score goals, but he's an All-Star goalie and the Rangers are better off with him in net. The only thing he can do is continue to play his game and continue to be vocal when the team isn't performing well.
Ryan McDonagh is having one of his worst seasons since he came into the league during the 2010-11 season. He has regressed as the season has gone on and questions are starting surface about what his future might be. When McDonagh is at his best, he's playing solid defensively while chipping in offensively. We haven't seen that at all this year.
The Kevin Shattenkirk signing has been looking like a failure over the last couple of weeks. He has been taking bad penalties, turning the puck over and hasn't been the same player he was at the start of the year. Shattenkirk was brought in to be one-half of the top defensive pair. Instead, he's been on the third pair for the majority of the year.
Ultimately the Rangers will get better when their top players start showing up on a consistent basis. They have gotten the contributions from their depth players in Grabner, Jesper Fast, Boo Nieves, and Paul Carey.
There are plenty of people to blame for the Rangers' struggles. This just doesn't fall on one person. It falls on every single player and coach. It's up to them to fix this, and it can be fixed. They just need everyone to be on the same page.