The New York Rangers envisioned Jesper Fast developing an offensive game once he reached the NHL. It might be time to fully test his progress with a top-six forward slot. 
New York Rangers coach Alain Vigneault never hesitates to try new things when his team needs them.
Wholesale line combination changes. Scrambled defensive pairings. Going to his backup goaltender when he sees a needs for a spark (every now and then this season, at least).
Maybe there's one possible change he's been overlooking.
Perhaps it's time for Vigneault to consider giving Jesper Fast some top-six forward minutes when the opportunities arise.
A victim of his terrific all-around game, Fast neatly fills a need as a defensive forward who spends much of his time on the fourth line with this club, always ready to jump over the boards with the first penalty-killing unit. His excellent instincts and sense of responsibility in his own end have been his ticket to establishing himself in the NHL.
Vigneault loves Fast's game and would probably be the first to say his contributions are vastly underrated. They might be all the more underrated if he were given chances to do some more scoring.
What's often overlooked with the 26-year-old Swede: He's fast (well, obviously) with good size (6-foot, 191 pounds) and more importantly, has excellent hands and those hockey instincts. All of that has been on display when he does get the chance to score.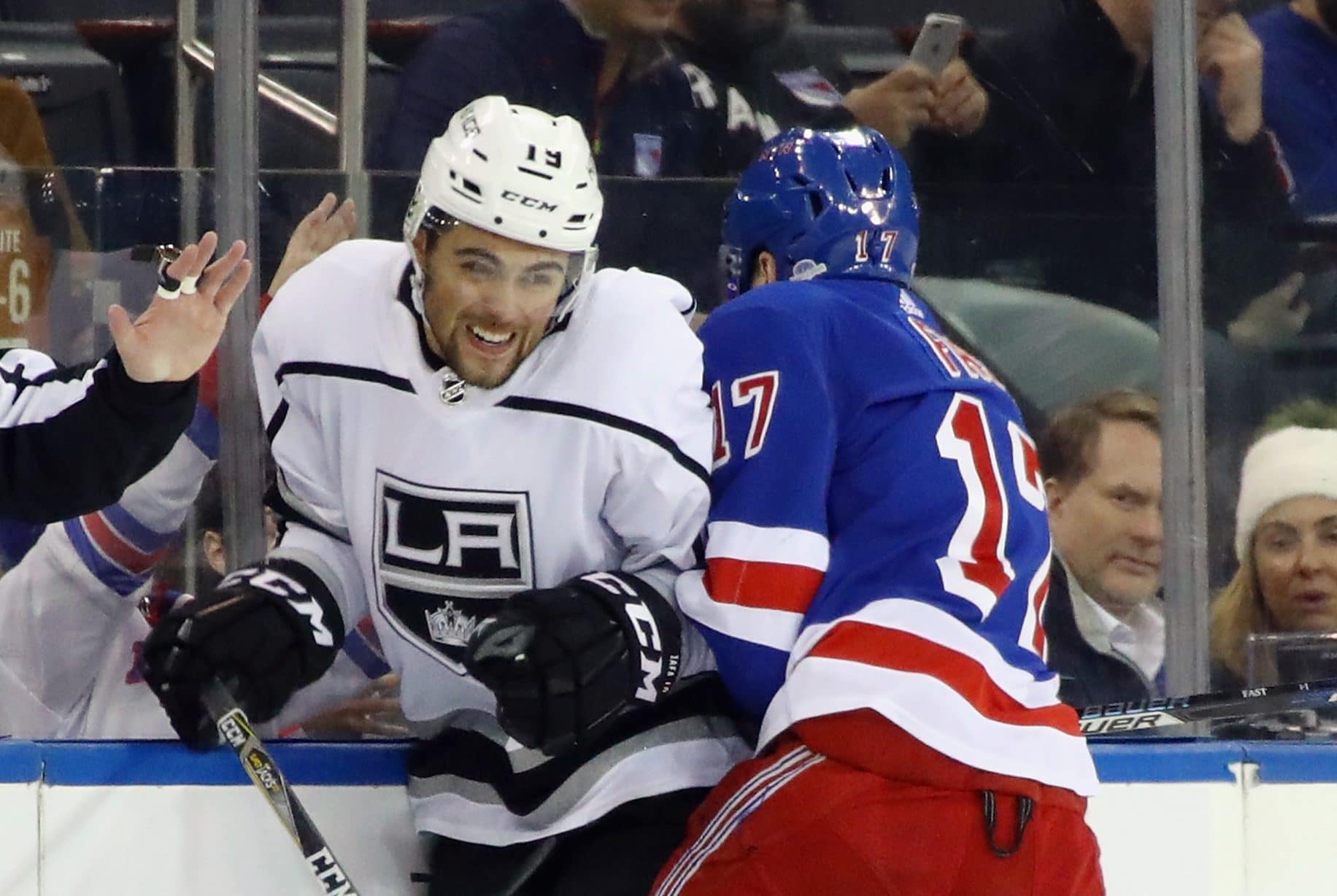 Fast drives hard to the net, possesses a strong wrist shot and always seems to be in the right place at the right time (there are those instincts again). His goals are generally studies in being rewarded for strong fundamentals.
"I've said this many times, any guy on our team up front that wants to know how to play the system and do the little things right, all you have to do is look at him," Vigneault told Brett Cyrgalis of the New York Post.
"Watch 20 minutes of Jesper Fast playing hockey — on the forecheck, on the backcheck, along the wall, along the boards, stick position. He just understands the game and he gets it."
He's tough and driven, too.
Fast was determined to return for the Winter Classic on New Year's Day after missing three games due to a quad injury and did so. He had been told by doctors that he'd miss two to three weeks but made it back in 10 days, recording an assist in the Rangers' 3-2 overtime win over Buffalo.
And despite his outstanding defensive work for the Rangers, it's worth remembering that they envisioned Fast becoming more than an occasional offensive contributor when they drafted him in the sixth round in 2010. Scouting reports on Fast painted him as a skilled offensive player, with several of them pegging him as a potential second-liner.
Fast tallied 18 goals in 47 games in his final season in the Swedish Elite League in 2012-13 and then netted 17 goals with Hartford of the AHL in 48 games the next season. He also recorded 23 goals in 37 contests during juniors in 2009-10.
His ability to put the puck in the net has already been showcased. It is, indeed, there.
Fast is off to his best NHL start this season with seven goals in 32 games, again playing primarily on the fourth line and as a penalty killer. He scored two goals against Carolina on Nov. 22 and scored in three straight games, Dec. 5-9.
"Lately he's been able to make some pretty good plays that have led to goals," Vigneault said. "If we can get a little bit more of that offensive contribution, that offensive side that I think he has, he's a very important player for our team."
Maybe the way for Vigneault to get that is to play Fast with better offensive players.
The coach doesn't think twice about dropping slumping players in the lineup, most recently demoting Rick Nash to the third line and elevating J.T. Miller into his place on the second unit after Miller scored in OT to win the Winter Classic.
Perhaps he shouldn't have any second thoughts about trying Fast in a bigger offensive role, even if only on an as-needed basis for now. Fast is so valuable doing the little things, but what if there are bigger things that can be mined from this still-developing player?
It's possible the Rangers have been operating at inefficiency with Fast relegated to bottom-six duty, not fully leveraging a player's untapped scoring potential. He's shown flashes of ability with his offensive game, which isn't often on display given his role.
Maybe that's all they are, flashes, and Jesper Fast is nothing more than a solid two-way player. Maybe he's more, which Alain Vigneault seems to be pondering.
There's only one way to find out.