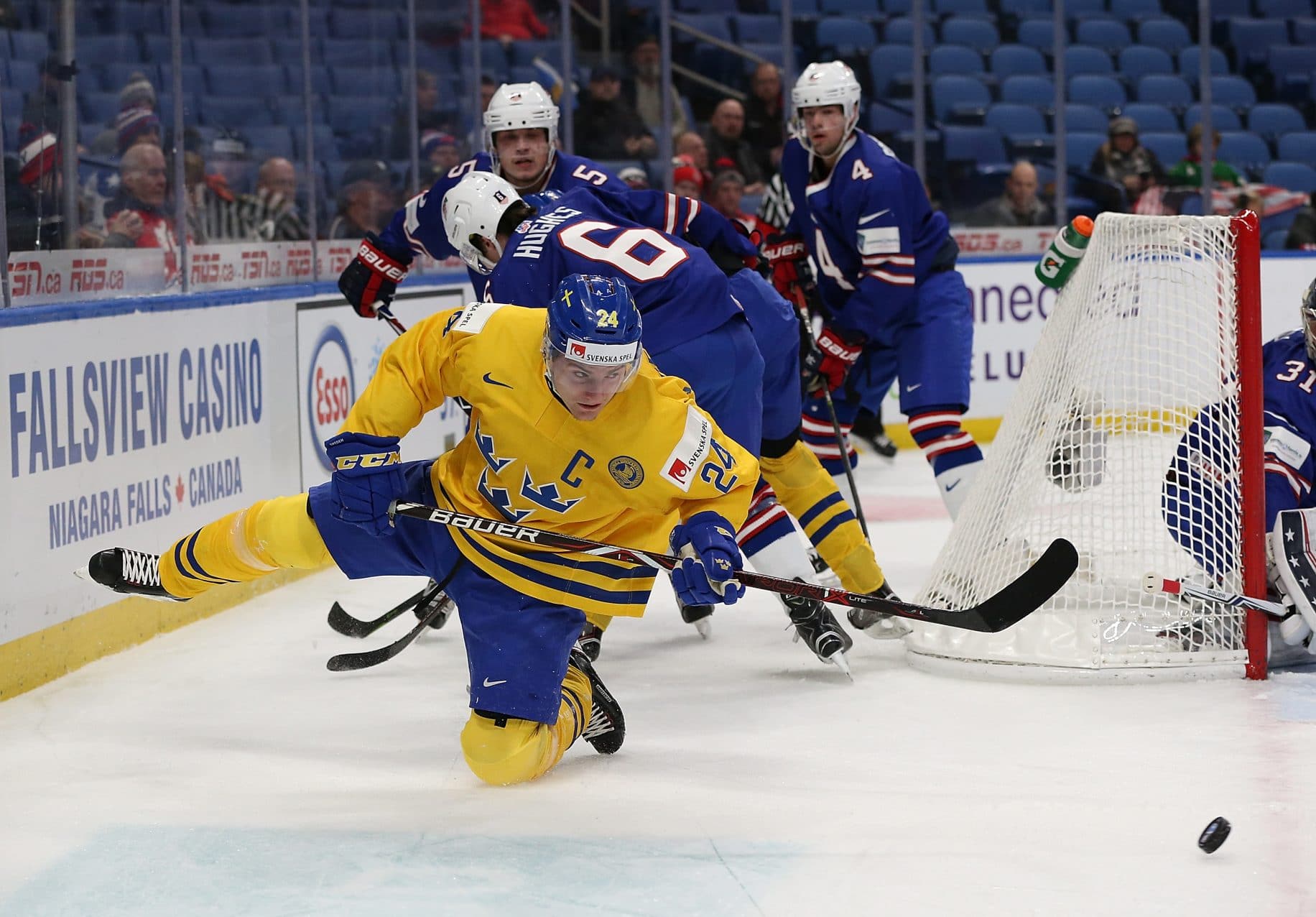 Losing is never fun and for New York Rangers' prospect Lias Andersson, losing isn't acceptable. Watch the kid literally throw his World Junior silver medal in disgust. 
New York Rangers prospect Lias Andersson just took losing in a medal game to a whole new level.
"Second place is the first loser" – Sweden doesn't play for silver medals @spittinchiclets pic.twitter.com/HsHahXRVAO

— Barstool Sports (@barstoolsports) January 6, 2018
Following Team Sweden's 3-1 loss to Team Canada in the 2018 IIHF Worl Junior Championship, Andersson was clearly disgusted by his team's effort. After receiving his silver medal, the 19-year-old prospect skated over towards the glass and threw the medal to the fans.
When he met the media following the game, Andersson said that the fan "wanted it more than me." When asked if he was going to regret it Saturday morning all Andersson had to say was, "I have a silver medal from the U-18 Worlds and I haven't checked it in the two years since then."
This is the last year that Andersson will be able to take part in the World Junior Championship and he is clearly frustrated about not being able to win the gold medal.
It isn't an ideal look for Andersson who will clearly take some criticism around the sports world for his actions. You have to like the fact that he faced the media following the game explaining his actions. That shows character and is something that you look for in a player who might end up playing in a big market like New York.
https://twitter.com/mikeFAIL/status/949502239642497025
You have to love the fire coming from the seventh overall pick in the 2017 NHL Entry Draft. He clearly wasn't happy about how team Sweden performed in the final game of the tournament and was making a statement. He was named the captain of team Sweden prior to the start of the tournament for reasons like this.
Andersson finished the tournament with seven points, scoring six goals and picking up one assist. He has taken great strides compared to the player he was during the pre-season.
Don't look at this in a negative way. Look at this as a young player who was frustrated he couldn't get the job done in one of the biggest games of his life. Look at it as he doesn't accept losing because right now that is the attitude this New York Rangers team needs.