The Hofstra Pride will take on number one ranked Villanova Friday night in what will be a home game for the Wildcats at Nassau Coliseum.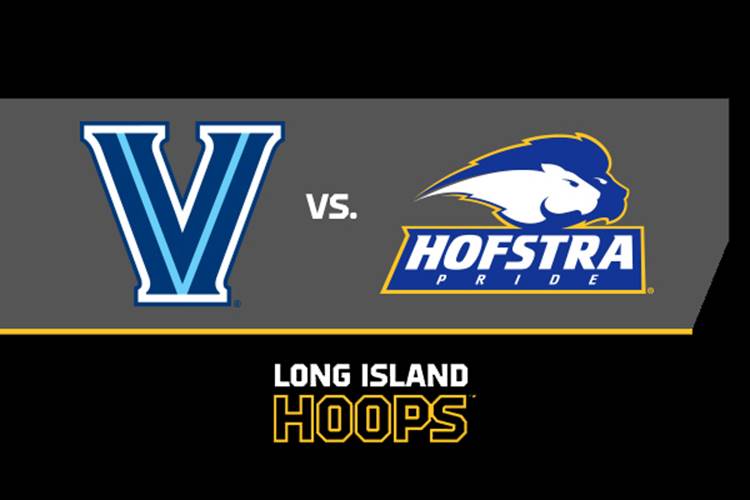 When a team plays a road game, plane, bus or train is generally the typical mode of transportation.
In the case of the Hofstra Pride Men's basketball team, they have such a short road trip on Friday night that all they have to do is walk from their campus, across the street, and into the Nassau Coliseum to meet the Villanova Wildcats, the number one ranked team in the country.
It's a home game for Villanova while their home court, "The Pavillion," is undergoing a $60 million renovation.
MBB: #Hofstra To Face #1 Villanova On Friday At @nycblive #RoarWithPride https://t.co/p4WVItsHdf

— Hofstra Basketball (@HofstraMBB) December 22, 2017
Villanova, led by former Hofstra head coach Jay Wright, is playing home games at the Wells Fargo Center in Philadelphia as well as some other buildings including this clash with Hofstra at the Coliseum, a building that once housed the New York Nets of the ABA and NBA and is the current home of the G-League's Long Island Nets.
"It's really a special thing to play the number on team in the country and it's across the street from our campus in a beautiful NBA arena and it's Jay Wright's homecoming. What's not to like about this?"
Well, if you're a Hofstra fan, to be in love with the fact that Villanova is 11-0 coming into this game including an 87-67 win in their last game back on December 13th at Temple in which Jalen Brunson scored 31 points. The Pride spent a lot of time on Thursday doing their homework on Villanova, but there's no disputing the reality of the challenge that lies ahead in Uniondale on Friday night.
"It would be great if his team was 0-11 instead of 11-0," joked Milalich. "Jeez it will be your classic David and Goliath. They're terrific. They don't have a weakness. We're prepping for them and watching tape and called other schools and they don't have a weakness. Whatever they do, they do it well and they've got NBA guys doing it. There's a reason they're number one."
While Villanova is 11-0, Hofstra is off to a 7-4 start including a 63-61 loss to Manhattan on Wednesday night snapping the Pride's four game winning streak. Justin Wright-Foreman, who lead's Hofstra averaging 23 points per game, paced the Pride that night with 22 points. Despite the loss, Mihalich has liked what he has seen from his team, for the most part, this season.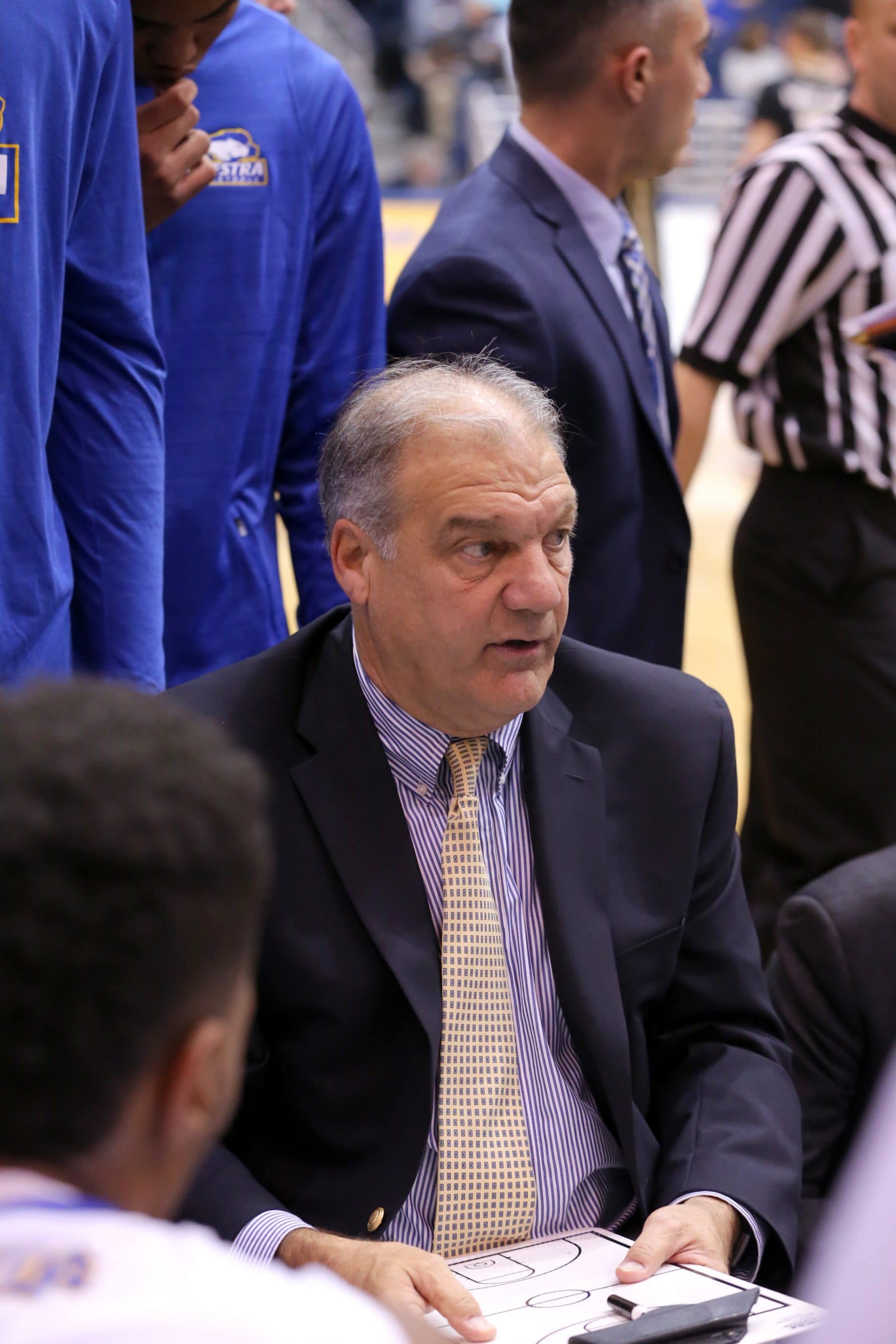 "We got a good bunch of guys," said Mihalich. "We've had some exciting wins and some exciting plays. We had a couple of really good wins with one of them being a signature win if you want to call it that beating Dayton. We had a couple of games that we wish we could hit the reset button. All in all, I think even though we're a third of the way into the season, we're still a work in progress."
You can't blame anyone with the Pride for feeling a little bit nostalgic about Friday night's game as it was at Hofstra where Jay wright cut his teeth as a head coach. He was at the helm of the Pride from 1994 to 2001 while leading Hofstra to back to back America East titles in 2000 and 2001 and consecutive trips to the NCAA Tournament.
Facing Hofstra will certainly be emotional for Wright, especially when you consider his relationship with the current Pride head coach.
"We go back a long way," said Mihalich. "We're really good friends. My son worked for him as one of his graduate assistants a bunch of years ago. He's a Hall of Famer. He's a special guy. He's Bill Self and he's Roy Williams and he's all those great great coaches that are in the Hall of Fame. He did some special things here to get Hofstra going and it's great to have him coming back."
Perhaps Wright will get a chance to see his former stomping grounds on this trip if he can find some time to visit the Mack Sports Complex, but this game will be what was a long outlet pass by former Hofstra guard and current Pride assistant coach Speedy Clayton back in the day across the street to the renovated Coliseum.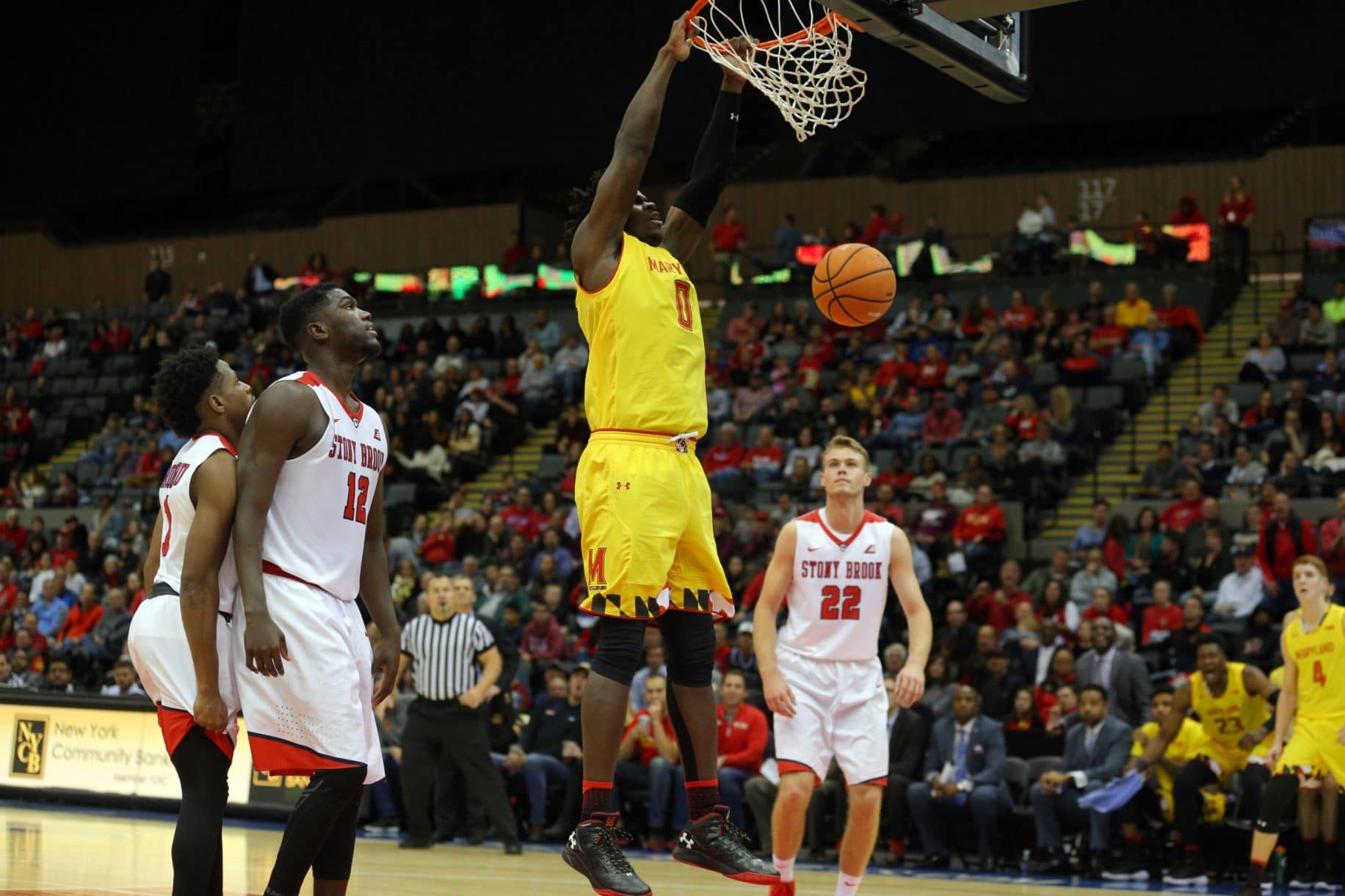 Mihalich got a glimpse of the arena back in October when the Brooklyn Nets played the Philadelphia 76ers in a pre-season game.
"All of us went over just to see the place and it's beautiful," said Mihalich. "They did a fabulous job. It's a great venue to play games and not a bad seat in the house."
Many people in those seats will be Villanova fans as they travel very well to these home games away from home. Still, the game is in Hofstra's backyard so they should be well represented at the Coliseum as well.
"I don't know what kind of crowd to expect but I know they'll be a lot of people with a V on their shirt," said Mihalich. "I'm just hoping there are a lot of H's in the stands too."
Many of those Hofstra supporters are hoping for a competitive game against the school's former coach that helped provide fans of the Pride with so many great memories back in the day. It might be "David vs. Goliath", but it's sure going to be an interesting atmosphere on Friday night at Nassau Coliseum.