The New York Rangers seem to be having the same problem every night. They turnover the puck and it is costing the team goals against and points.
Let's take a look at one play from the New York Rangers vs Ottawa Senators game on Wednesday. Particularly, the goal that Cody Ceci scored in the second period.
The score was 1-1 when a series of turnovers occurred, resulting in Ottawa scoring the go-ahead goal.
Turnover No. 1
The problems start when Kevin Hayes loses the puck as he skates toward Ottawa's blue line.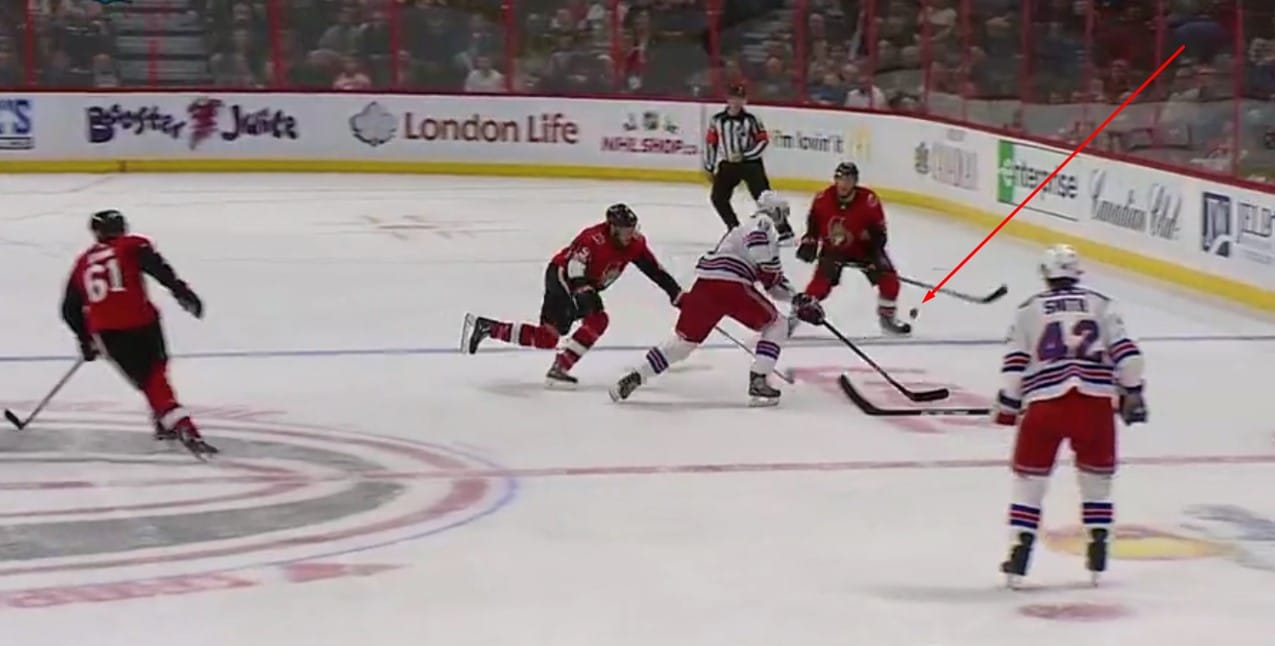 Turnover No. 2
Then Brendan Smith runs into all kinds of problems. First, Bobby Ryan pressures Smith, forcing him away from the boards and towards the middle of the ice.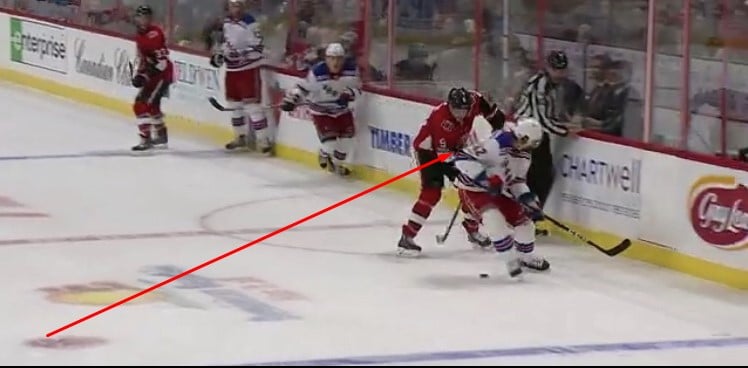 Turnover No. 3
With Ryan continuing to apply pressure, Matt Duchene joins the fray and picks Smith's pocket, as the defenseman loses his stick in the process.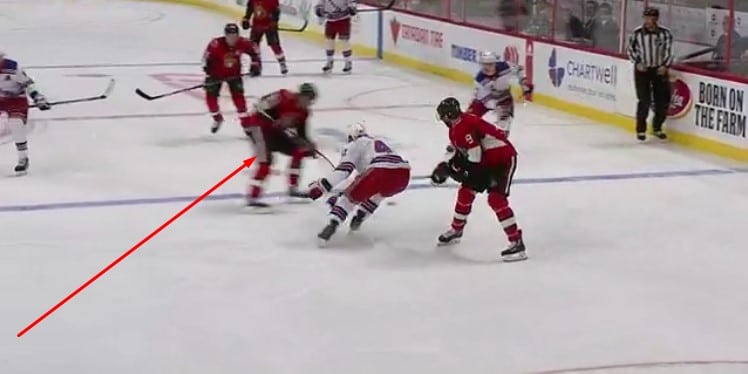 Duchene then goes towards the corner, spins, and comes back out to make a cross-ice pass to Ceci. All the while, Smith is running around trying to make up for his turnovers.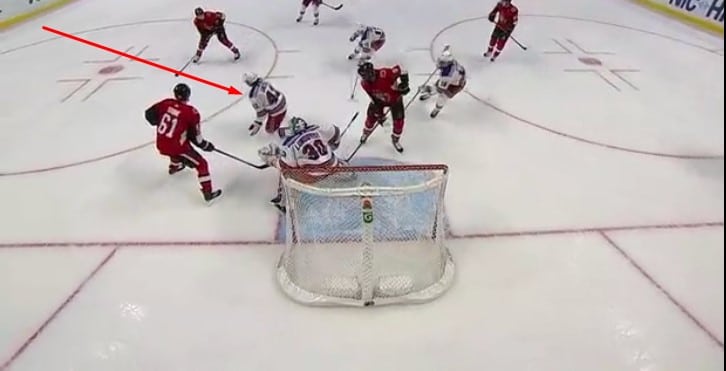 At the end of the play, Smith attempts to block Ceci's shot, but what he really did was screen Henrik Lundqvist, who leaves half the net open for Ceci to dump the puck into.
Here's the play in its entirety.
Ceci scores, Sens up 2-1 pic.twitter.com/p5mPnmgJcO

— Shayna (@hayyyshayyy) December 14, 2017
The Rangers have been making these horrible plays all year. In the Ottawa game, this one goal was a result of multiple turnovers on a single play. The Rangers need to keep the game simple.
The offense needs to stop trying to skate through everyone in front of them. Instead, they should dump and chase, then use their excellent speed to get the puck. On the defensive side of the game, the Rangers defense has to avoid turning over the puck in the middle of the ice. In this example, Smith would have been better off trying to get the puck to the side boards knowing Ryan was tight on him.
When one turnover occurs, the team has a chance to get back and defend their goal, but when a turnover happens three times in a single play, The Rangers are just asking for more problems then they can handle.