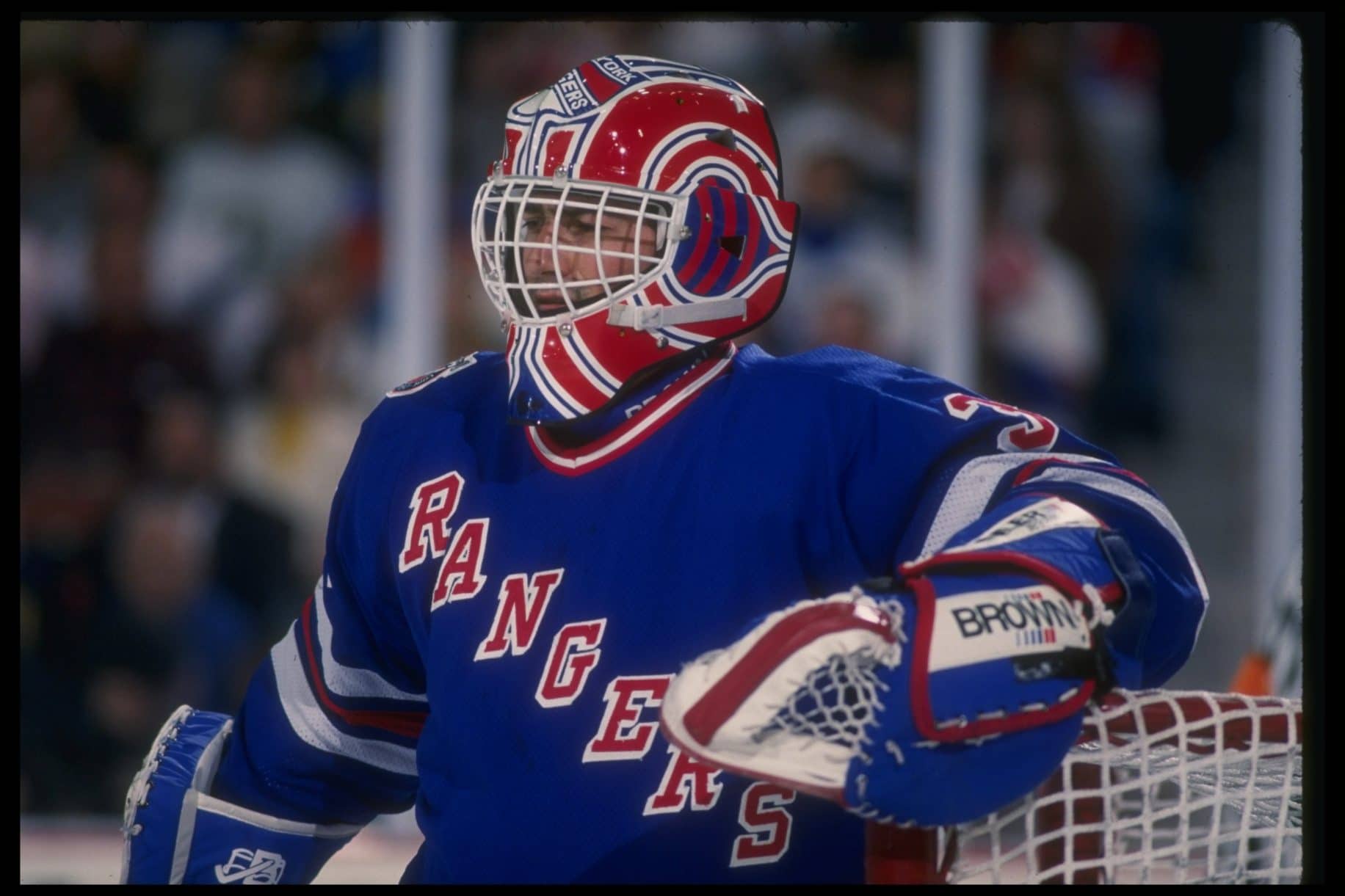 449 Games played, 200-177-47, 16 Shutouts, 3.45 Goals Against Average
John Vanbiesbrouck was drafted by the New York Rangers in the 1981 NHL Entry Draft in the fourth round, 72nd overall. He made his NHL debut as an emergency call-up on Dec. 5, 1981, against the Colorado Rockies.
"Beezer" won his debut game by a score of 2-1. He began his full-time career in the 1984-85 season appearing in 42 games with a record of 12-24-3. The following season, 1985-86 was his best as a Ranger. He appeared in 61 games, winning 31 while dropping 21 with 5 ties. The 31 wins lead the NHL that season. He was awarded the Vezina trophy at season's end.
Beezer had a fine career with the Rangers but was never able to match or surpass the 31 victories he tallied during the 1985-86 season. On Jun. 20, 1993, Vanbiesbrouck was traded to the Vancouver Canucks for future considerations (Doug Lidster, who went on to help the '94 Cup-winning team mightily).