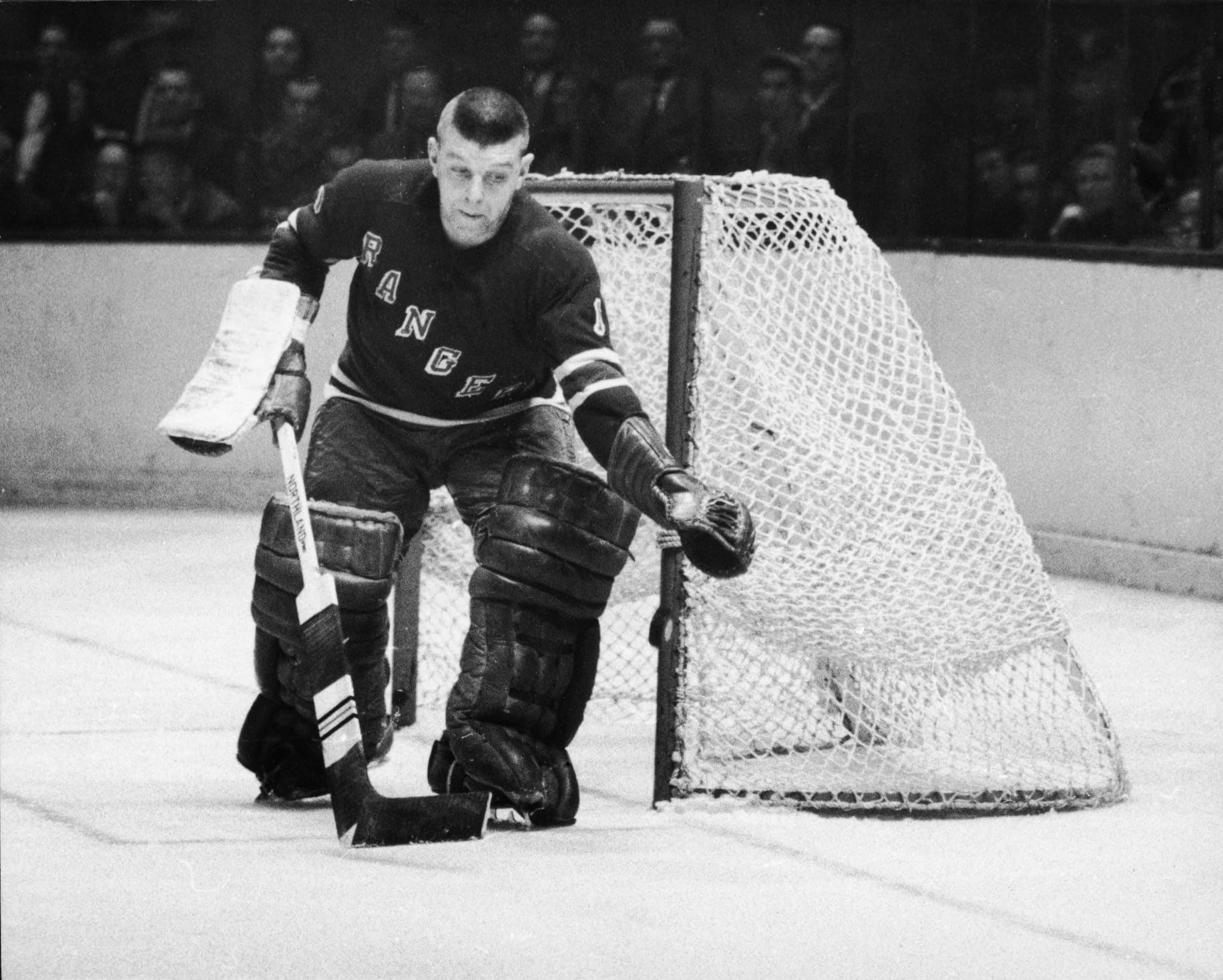 5. Lorne 'Gump' Worsley (1953-1963)
582 Games played, 204-271-101, 24 Shutouts, 3.05 Goals Against Average
Gump Worsley signed with the New York Rangers in 1952. He played in 50 games that season as he went on to win the Calder Trophy, which is awarded to the Rookie of the Year. The following season, Gump came into camp in what has been described as a little out of shape and lost the starting to job to Johnny Bower.
Worsely was sent down to the WHL Vancouver Canucks where he spent the entire season. The next season, 1954-55, he earned his starting job back and played up with the Rangers for the next decade. The downside to this was that Gump played on some very bad Ranger teams. At one point he was asked by a reporter, what team give you the most trouble? Worsely answered "the New York Rangers!"
Gump was the last NHL goalie to play without a mask and had said many times during his career, "my face is my mask, anyone who wears a mask is scared." He was elected to the Hockey Hall Of Fame in 1980. Unfortunately, he passed away, peacefully, at his home on Jan. 26, 2007.