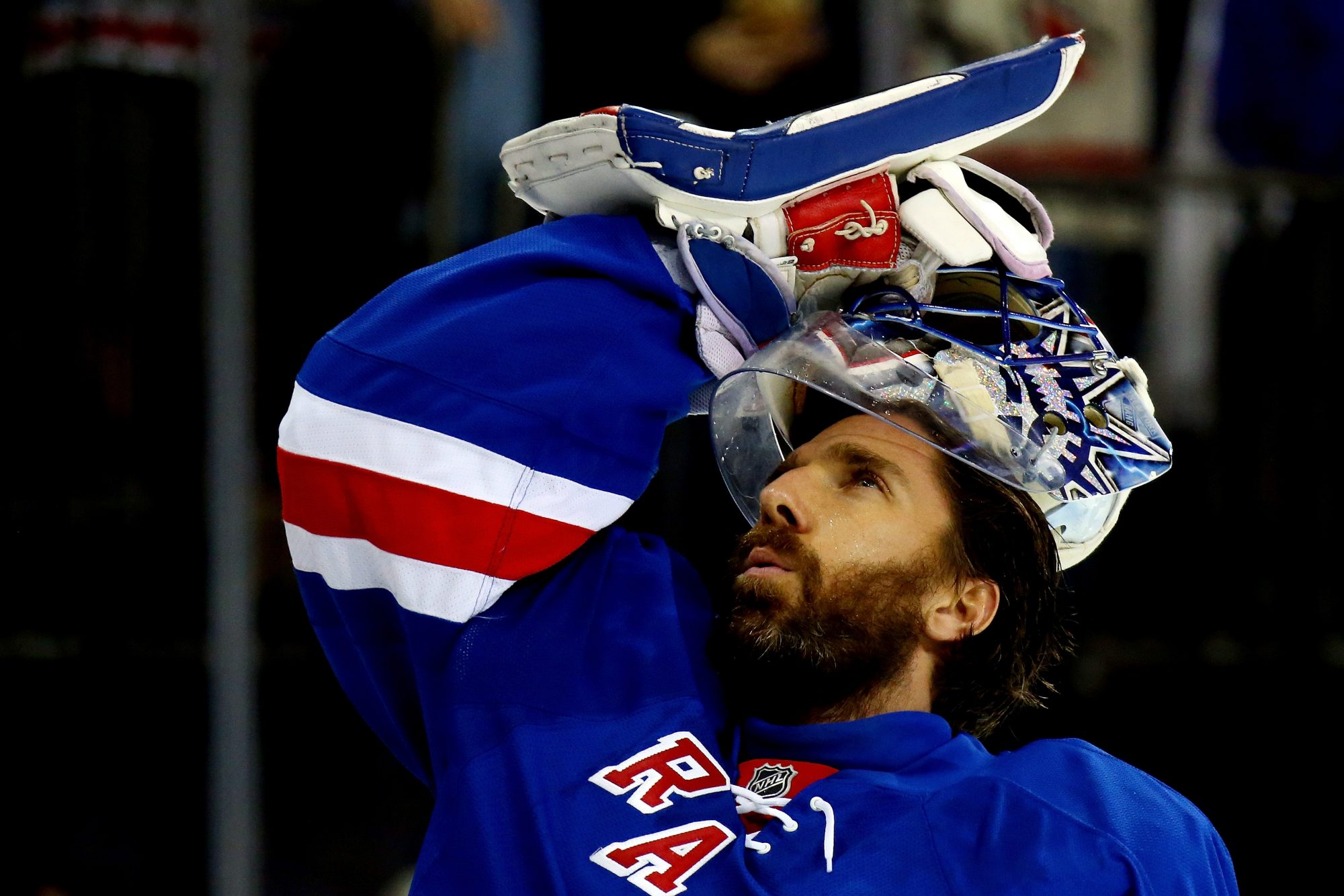 1. Henrik Lundqvist (2005-Present)
763 Games played, 417-255-78, 63 Shutouts, 2.33 Goals Against Average
Henrik Lundqvist is in his 13th season with the New York Rangers. He was drafted by the Rangers in the 2000 NHL Draft, seventh round, 208 overall. The King made his Rangers debut on Oct. 5, 2005, against the New Jersey Devils, a 3-2 loss on the road. Lundqvist has won 30 games or more games in every season with the exception of the NHL lockout year in 2012-13 season.
In 2011-12, he won 39 games with 1.97 goals against average in 62 games played as he went on to win the Vezina Trophy. In 2013-14, he took the Rangers all the way to the Stanley Cup Final as they battled the Los Angeles Kings. Unfortunately, the Rangers lost the series four games to one. Henrik is still searching for the one accomplishment in the sport of hockey that has eluded him. At 35-years-old, will he ever win a Stanley Cup?
Alright, we can address the elephant in the rankings now. Why did I rank Lundqvist over Richter?
For me, it's more about consistency than the Stanley Cup Championship. Personally, I am a great fan of both and I am lucky to say I have watched both of these players for their entire careers. If someone else was ranking these two players and had it reversed, I would be fine with that too. I just feel that Lundqvist and his 30 wins in every season played but the NHL lockout year is an incredible accomplishment in the NHL.
If Hank had won a cup already, I feel this would not even be a conversation about who would be number one overall.