This year's Baseball Hall of Fame ballot features newcomers and holdovers with considerable accomplishments. Who got 75 percent of the vote?
When it comes to voting on things, nothing is more subjective than the Baseball Writers' Association of America Hall of Fame ballots. To see if we could predict who will be going into the Hall of Fame in 2018, Elite Sports NY had eight of their top baseball minds cast their votes to see if anyone would reach the 75 percent threshold needed for induction.
ESNY's panel followed the same rules as laid out by the Baseball Writers' Association of America. Each panelist had a maximum of 10 votes.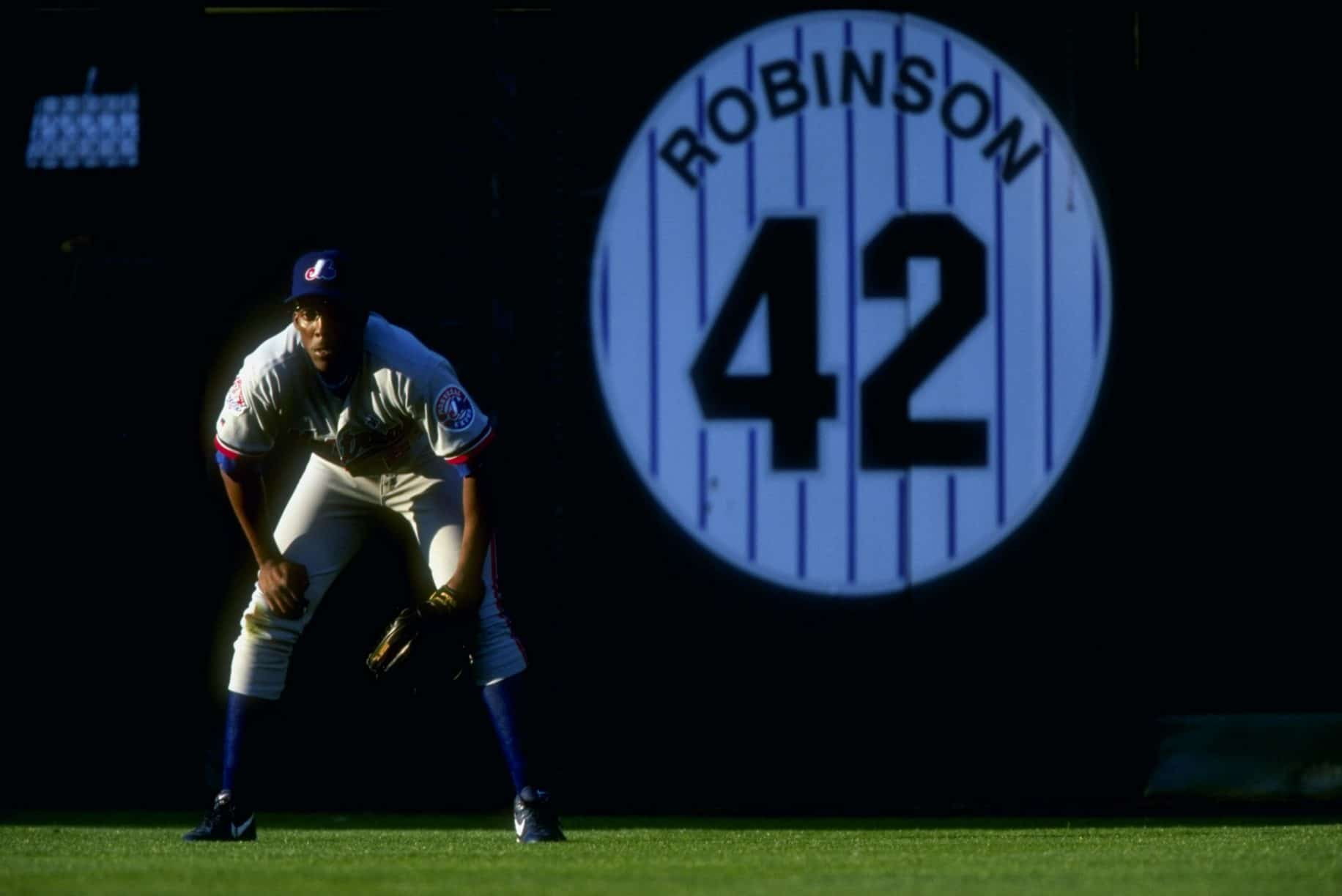 Who Got In?
Better Luck Next Year
Individual Ballots
Vladimir Guerrero: One of the best arms of all time in right field and a guy who could hit any pitch.
Trevor Hoffman: Second all-time in saves with 601.
Edgar Martinez: A career .312 hitter who often doesn't get the credit he deserves because he was a designated hitter.
Curt Schilling: Arguably the most clutch postseason pitcher of all time with an 11-2 record and 2.23 ERA.
Omar Vizquel: The greatest defensive player of all time. No one in the history of baseball has played more games at shortstop than Vizquel (2,709).
Billy Wagner: Wagner is sixth all-time in saves and second among lefties. He had a career ERA of 2.31 and struck out 1,196 batters.
Jim Thome: Hit 612 home runs which are the eighth most all-time.
Gary Sheffield: Hit 508 home runs and drove in 1,676 runs.
Barry Bonds: Is the home run king and stole 514 bases. He is a seven-time MVP and it could be argued that his seven years in Pittsburgh were Hall of Fame worthy on their own.
Manny Ramirez: Was he ever clean? We will never really know. However, he is the most dangerous right-handed hitter of all-time with 555 home runs, 1,831 RBI and a career .312 average.
Vladimir Guerrero: He was the complete package on offense and defense, was a nine-time All-Star, MVP, and won the Silver Slugger award eight times. Only seven other players have at least a .318 batting average and a .533 slugging percentage.
Johnny Damon: Won a World Series title with the Boston Red Sox and New York Yankees. One of nine players with at least 2,700 hits, 1,600 runs scored, and 400 stolen bases.
Trevor Hoffman: He had 601 saves, which ranks second in MLB history, and was the first pitcher to reach the 500 and 600-save milestones. He was a seven-time All-Star and finished in the top 10 for the CY Young Award four times.
Andruw Jones: He was a five-time All-Star and won the Gold Glove in center field 10 times. Ranks 47th all-time with 434 home runs.
Chipper Jones: He won a World Series title, was an MVP, an All-Star, and won the Silver Slugger Award twice. One of nine players to have at least a .300 batting average, a .400 on-base percentage, a .500 slugging average, and 400 home runs.
Jeff Kent: Kent was one of the best second basemen of all-time as he won four Silver Slugger Awards, an MVP and was an All-Star. He's tied for 28th on the careers doubles list (560), is 54th on the career RBI list (1,518) and his 351 home runs are the most ever by a second baseman.
Edgar Martinez: He should be in the Hall of Fame already as he was an All-Star, won five Silver Slugger Awards and a batting title. Martinez is the Mariners all-time leader in runs (1,219), doubles ((514), walks (1,283), RBI (1,261), extra-base hits (838) and total bases (3,718).
Fred McGriff: He won a World Series title, was an All-Star, and won three Silver Slugger Awards. Is tied for 28th all-time in home runs (493), 45th in walks (1,305), 47th in RBI (1,550), 50th in extra-base hits (958), 54th in total bases (4,458) and 32nd in intentional walks (171).
Mike Mussina: The Moose won seven Gold Gloves, was an All-Star and received Cy Young Award votes nine times. Ranks 23rd all-time in strikeouts-to-walk ratio (3.583), 20th in strikeouts (2,813), 33rd in wins (270), 33rd in games started (536) and 41st in winning percentage (.638).
Jim Thome: He was an All-Star and won the Silver Slugger Award. One of only five players to have at least 500 home runs, 1,500 runs scored, 1,600 RBI and 1,700 walks.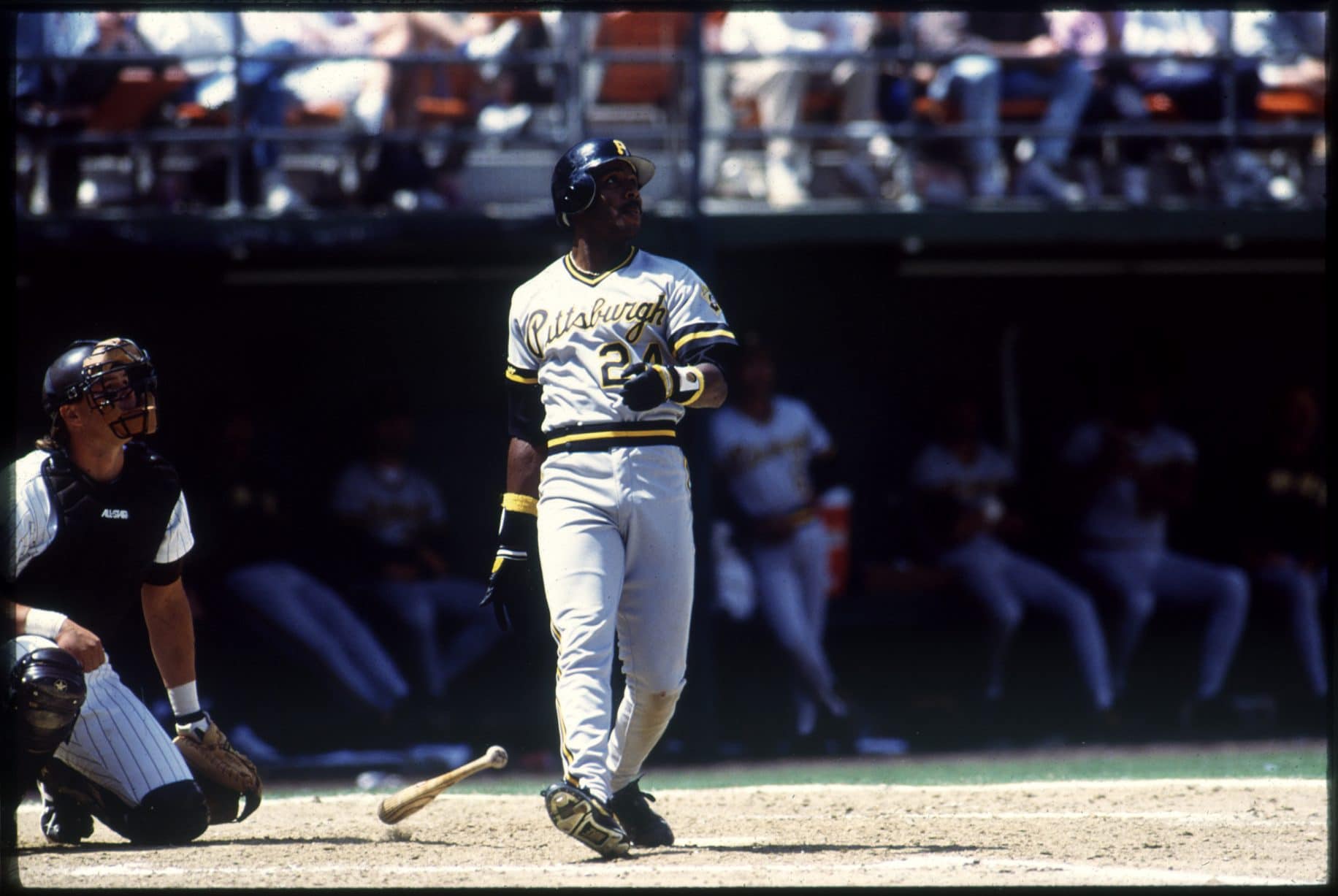 Chipper Jones: In addition to destroying my beloved Mets at every opportunity, Chipper is one of five switch-hitters to blast 400-plus home runs. A career batting average of .303 and WAR of 85 doesn't hurt Chipper's chances in his first year on the ballot.
Vladimir Guerrero: A former MVP with six top-ten finishes, eight Silver Slugger Awards, and nine All-Star selections. Vlad was the prototype slugger of his generation who will not only be remembered for his 449 career home runs and .318 batting average, but his distaste for batting gloves, love of pine tar, and rocket for a right arm.
Jeff Kent: Another former MVP who remained durable and productive all the way into his age-40 season.  The only question should be what cap Kent goes in wearing.
Curt Schilling: Schilling has certainly hurt his popularity in recent memory with his "unique" political views. In the context of voting, I'm going to put those aside and evaluate him strictly as a baseball player. Despite his dominance, the six-time All-Star never claimed a Cy Young Award. He did, however, not only bring a championship to Philly, but reversed the curse in Boston en route to a career WAR of 79.9.
Johan Santana: If injuries didn't cut his career short this would be a no-brainer. Unfortunately, they did. I got to watch Santana up close for two spectacular years and I don't know if we will ever see a more dominant circle change. Two Cy Young Awards, four All-Star selections, and a Triple Crown. One of baseball's all-around good guys belongs in the Hall.
Barry Bonds: The home run king belongs in the Hall of Fame. It would be hypocritical of me to refute this as I've supported the induction of others linked to PEDs like my childhood favorite, Mike Piazza.
Roger Clemens: Since I'm discounting PEDs, what Clemens did on the mound and for how long was almost transcendent. I can't imagine what cap he would go in wearing seeing as he alienated every fan base he ever played for.
Mike Mussina: See Brett Borzelli's column on why Mussina belongs in the Hall of Fame. It will leave you with little-to-no doubt.
Edgar Martinez: DH's deserve love too.
Manny Ramirez: Anyone with 500-plus home runs and a batting average safely above .300 deserves enshrinement. Manny's antics were of a Hall of Fame caliber as well.
Disclaimer: As an IBWAA member, my final votes are subject to change until ballots are officially due.
Barry Bonds: Before steroids, arguably one of the best hitters of the era
Roger Clemens: As I stated with Bonds, tough to have a Hall of Fame without including potentially the best hitter and pitcher of the generation. The era should not be ignored. Plus, he did have three Cy Young Awards in Boston before going to Toronto.
Vladimir Guerrero: Guerrero never met a pitch he didn't like to swing at. He was a career .318 hitter and was productive in both leagues.
Chipper Jones: Watching the Mets in the late 90's, Jones was one of the more feared hitters to go up against. The 1999 NL MVP had eight consecutive seasons of 100 or more RBI.
Andruw Jones: While Jones never won an MVP, he did have seven seasons of 30 or more home runs. He was more known for his defense. When your team played against him, you never wanted to hit the ball close to the 10-time Gold Glove centerfielder.
Trevor Hoffman: Yes, I know Hoffman doesn't have the same big-game track record as Mariano Rivera. However, he was one of the best closers in the National League during his era.
Edgar Martinez: Martinez was a full-time designated hitter, but should be recognized for being the best at his position. If David Ortiz is eventually going to be voted in, then Martinez should be in first.
Jim Thome: Thome ended his career with 612 home runs, which should be enough to get him into Cooperstown.
Mike Mussina: Mussina did fall short of 300 wins, but he did have 270 wins in a competitive AL East. Plus, what always stood out to me about the Moose was in 2003 when he came in relief during Game 7 of the ALCS and kept New York in the game to eventually get to the Fall Classic.
Curt Schilling: In 19 postseason starts, Schilling went 11-2 with a 2.23 ERA and won three World Series. He finished runner-up in the Cy Young 3 times and had three seasons of 20 or more wins.
Chipper Jones: The only switch-hitter to average .300 (Mickey Mantle is a couple of points shy).
Mike Mussina: 270 wins and a .653 winning percentage. I'll go with that lifetime winning percentage
Edgar Martinez: The prototypical DH.
Vladimir Guerrero: Who can't give love to a guy who hit home runs on balls six inches off the ground?
Trevor Hoffman: Not Mariano, but good enough.
Jim Thome: You can't scoff at 600-plus home runs and he didn't do PEDs.
That's only six, but I don't feel a compulsion to make it ten. Honorable mention, though, for Omar Vizquel and Jeff Kent sometime later in the balloting. But not this year. And noticeably, no votes for the scammers.
Vladimir Guerrero: A five-tool player who finished with a .318 career average, 2,500 hits, 449 HR, 1,486 RBI. He should already be in Cooperstown
Jeff Kent: Had 12 seasons with at least 20 home runs. His 2,461 hits, 1,518 RBI, and an MVP Award make him worthy.
Jim Thome: 612 HR, 1,699 RBI and one of the most feared left-handed power hitters in the league during his career. That and the six 40-plus HR seasons make him a Hall of Famer.
Trevor Hoffman: 601 saves don't beat Mariano, but they don't need to, also finished as Cy Young runner-up twice as a closer and had nine 40-plus save seasons.
Mike Mussina: A consistent workhorse who is underrated, Moose won 18-plus games six times and finished top six in Cy Young Award voting nine times.
Curt Schilling: The regular season numbers alone aren't enough, but the postseason success and workhorse numbers (250-plus innings four times) pushes him in. No one wanted to face Schilling in a must-win playoff game.
Chipper Jones: A .300 career average as a switch-hitter and from each side of the plate, an MVP award, 468 HR and 2,700 H make him a lock
Reason I️ didn't vote for 10: left off the four obvious steroid players.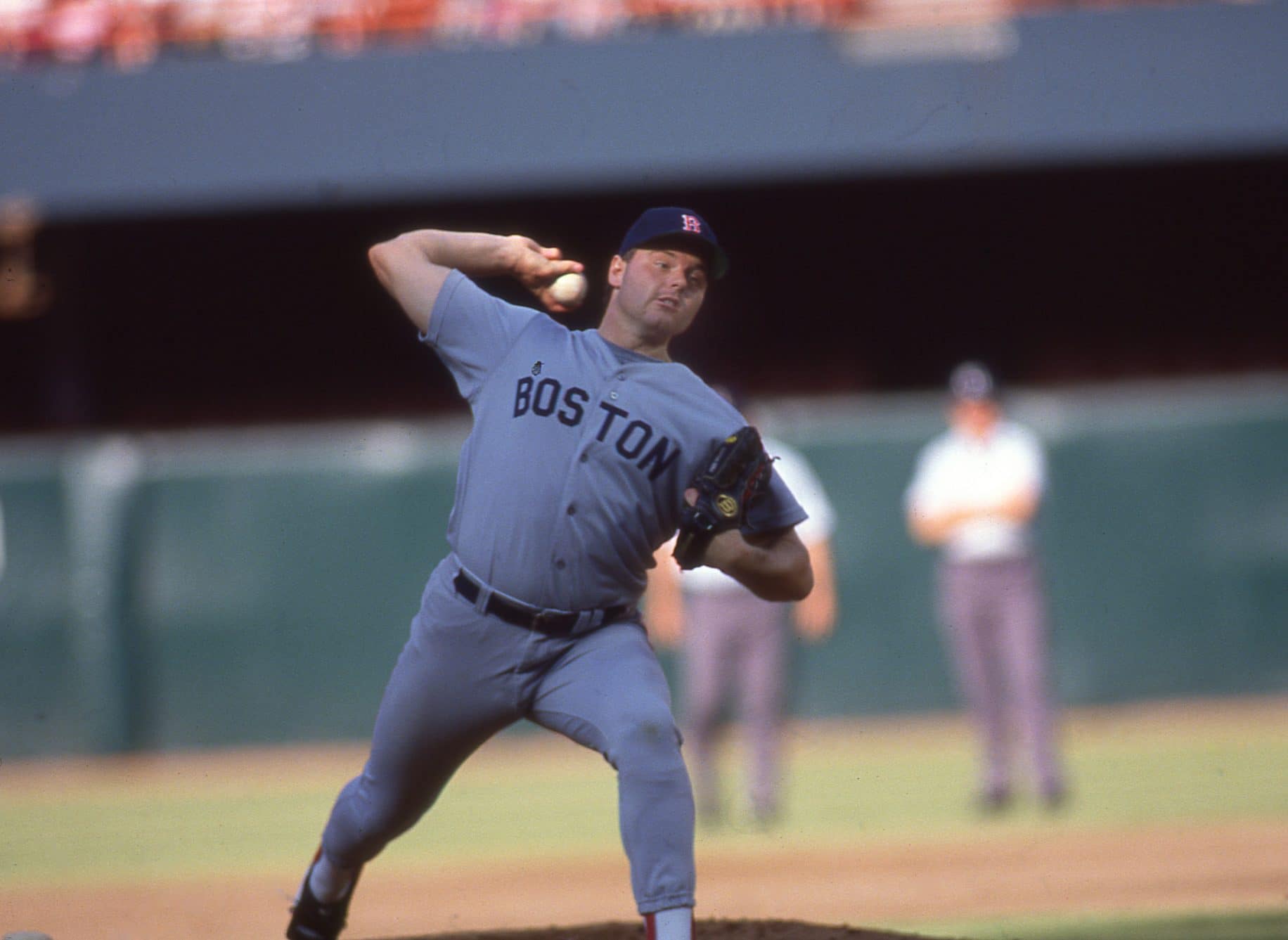 Barry Bonds: Bonds was a Hall of Famer before rumors of PED use began to swirl.
Roger Clemens: See Bonds, Barry.
Vladimir Guerrero: The complete package, Vlad could beat teams with his bat, his arm, his defense and his speed.
Chipper Jones: A batting champion, an MVP and an eight-time All-Star, Jones is one of the most offensively prolific third basemen in MLB history, among the top five in multiple statistical categories.
Edgar Martinez: The BBWAA, which handles Hall of Fame voting, has handed out "The Edgar Martinez Award" to the season's most outstanding designated hitter since 2000. Think about that, and then think about the hypocrite voters who use his DH status against him. He's a no-brainer.
Fred McGriff: If he had two more home runs and 10 more hits, McGriff would check off the "milestone boxes" of 500 homers and 2,500 hits. Were it not for the 1994 strike, he'd have cracked both.
Mike Mussina: Moose is the Bert Blyleven of his generation: An overshadowed, underappreciated workhorse who's only "flaw" is a lack of individual accolades.
Curt Schilling: Schilling's political leanings are the only reason he's not gotten in yet. No one can argue with his stats or his success.
Gary Sheffield: Sheffield's peak began 11 years after he made his MLB debut at the age of 19, but he was one of the most feared hitters in the game. Fun fact: Sheffield is one of 10 members of the 500 home run club with more walks (1,475) than whiffs (1,171).
Jim Thome: A guy from the steroid era who finished his career with 612 home runs and nary a whisper of being on the juice? No debate is required.
Vladimir Guerrero: One of the most feared hitters of his generation, Gurrero's blend of speed, power, and a cruise missile for an arm helped him compile an impressive career which included nine All-Star Games, an MVP, and eight Silver Slugger Awards.
Trevor Hoffman: One of the few members of the 600 save club, Hoffman undoubtedly stands as one of the best closers of all time. Not many relievers finish second in the CY Young Award voting, which Hoffman did in 1998.
Andruw Jones: One of the best defensive players of his generation, Jones won 10 Gold Gloves at a premium defensive position. Combine that with 434 homers, and you have one of the better two-way players of his time.
Chipper Jones: Players who bat over .300 with a .400 OBP usually can say they had an impressive season—Jones did that for his entire 19-year career. One of the great switch-hitters of all-time, Chipper's success and career accolades speak for themselves.
Jeff Kent: Made his enemies in the media and in the clubhouse, but Kent's career success can't be denied—five All-Star Games, four Silver Slugger Awards and the 2000 NL MVP. Like him or not, Kent is one of the best offensive second basemen of all-time.
Edgar Martinez: Who cares if he didn't play defense? Someone has to DH, and Martinez was one of the best to ever do it, leading the league in batting average twice and OBP three times.
Curt Schilling: Can we not hold Schilling's political views against him? The Hall measures on-field success, and Schilling had plenty of that, winning 216 games while also pitching to an 11-2 postseason record with just a 2.23 ERA.
Jim Thome: Although Thome played in the steroid era, he was never seriously connected with PEDs. His 612 career homers put him in elite company and worthy of enshrinement.
Larry Walker: Playing at Coors Field hurts his chances, but it doesn't matter if you're playing on the moon when you hit over .350 in three different seasons. Walker's elite offensive production, which led to a .313 career batting average and .400 OBP should also be remembered with his seven Gold Gloves and 230 stolen bases. Coors Field or not, Walker was a complete player.