Joakim Noah can be the sparkplug the New York Knicks need to end their three-game losing streak. All he needs is consistent playing time.
The New York Knicks began the season 10-7, but have now lost three consecutive games, negating that early success. The season is certainly not lost, but Jeff Hornacek and the Knicks need to end this skid before it gets out of hand and a losing mentality begins to establish itself. One change that should be made in an attempt to change their fortunes is granting Joakim Noah more playing time.
Monday night, Noah finally made his first appearance of the 2017-18 season. After serving the final 12 games of his suspension this season, and not being activated by Hornacek until Monday night, Noah was finally given the chance to step foot on a court versus the Portland Trail Blazers.
In the three minutes he played, Noah recorded two points, a rebound and a block; a small sample size, but something to work off nonetheless.
Noah didn't wow anybody in the three minutes he played on Monday night. But he played with the energy and passion that has been the driving force of his career.
Noah has always been a defensive-minded, high-energy center. Whether it be protecting the rim, guarding the perimeter, or shutting down his matchup, Noah has always been a defensive savvy player. A career 1.4 block per game player and a former Defensive Player of the Year, his dominance on that end of the floor is well-documented. He's also hit the boards at will. Averaging 9.4 rebounds per game for his career, Noah has always found a way to hit the boards, whether he's starting or not.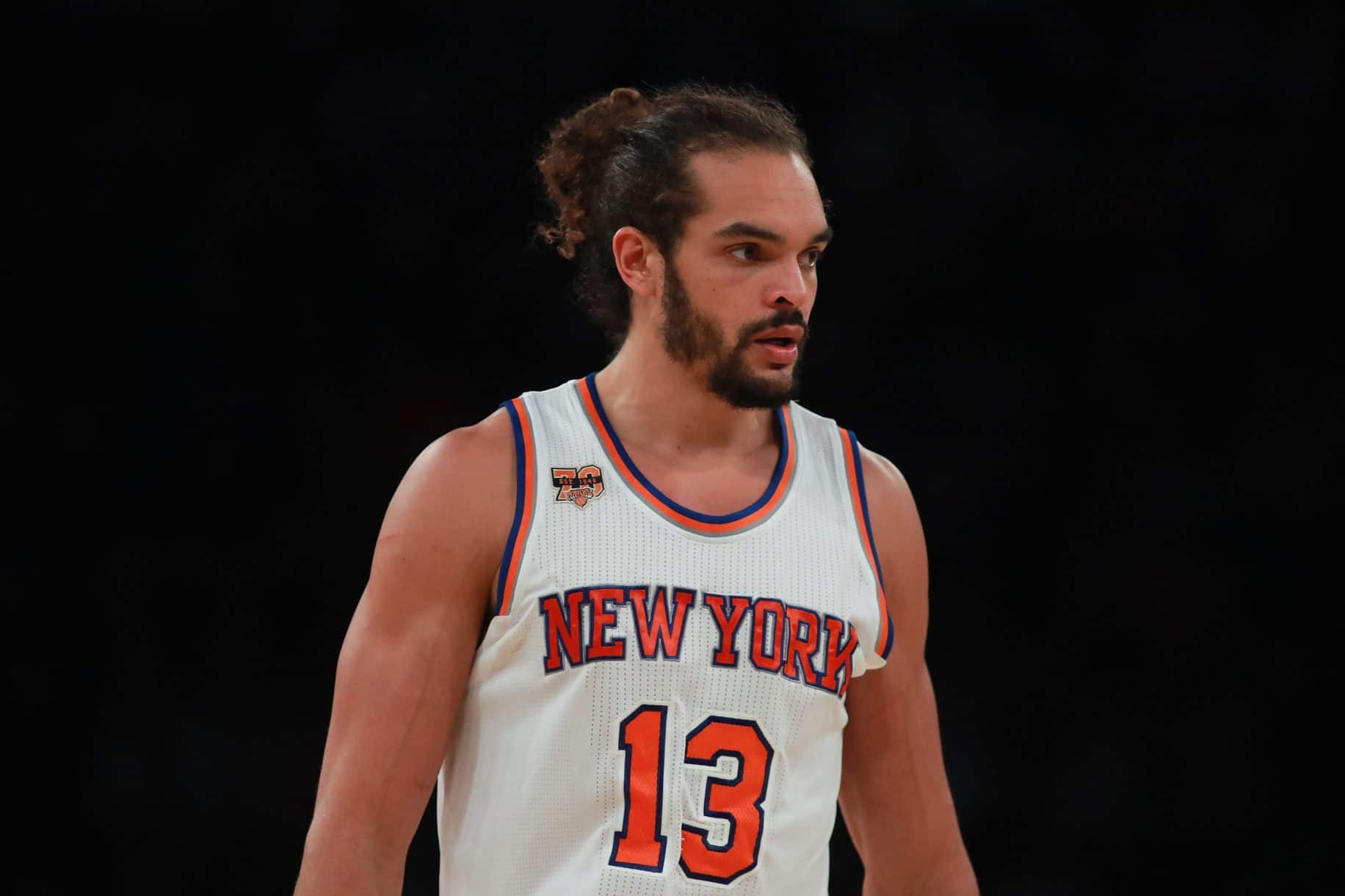 Last year was not Noah's best year — obviously. Missing time to injury and suspension, he was limited to just 46 games in what was the first year of his four-year, $72 million deal with the Knicks. In that time, Noah made little to no impact offensively averaging 5.0 points per game, but he did hit the boards in limited playing time.
Reeling in 8.8 rebounds in 22.1 minutes per game, Noah was the Knicks' top rebounder. His defense was what eliminated his impact on the boards.
Not defending the low-post at ease and failing to be that defensive backbone, Noah was not as advertised. He was brought in to be a force in the middle but failed to be such a presence. The bright spot for Noah is that no one thinks anything of what he can provide for an NBA team going forward.
The notion surrounding Noah ever since last season is that he has "nothing left to give" or is a lost cause. While he may not be the Defensive Player of the Year he once was, Noah has a lot to prove and will certainly play like it.
In a rotation that features Enes Kanter, Kyle O'Quinn and Willy Hernangomez, Noah is going to struggle to garner minutes at the center position when that core is healthy and firing on all cylinders. But, at the moment, Kanter is nursing a back injury and Hernangomez has been in Hornacek's dog house all year long with his suspect defensive play.
There are minutes to be had for Noah, but a big part of it comes from Hornacek trusting him to go out and be a key contributor. After dropping their third straight game Monday night, can inserting Noah into the rotation do the Knicks any harm?
The Knicks are in desperate need of a spark, whether it be from their starting five, or off the bench; Noah has just the attitude and mentality towards the game to be that much-needed boost. He's a selfless player who isn't going to take away shots from the team's go-scorers such as Kristaps Porzingis or Tim Hardaway Jr. and prides himself on holding his own defensively. Starting Noah, especially after appearing in just one game, might be a bit extreme, but there's no reason why he can't be given more playing time to the point where he can make a consistent, energetic impact off the bench.
The 32-year old Noah is hungry to prove himself and the Knicks are hungry to snap their losing streak; it seems like an ideal match — Release the Kraken!