A majority of the New York Knicks early success can be attributed to Kristaps Porzingis, however, the supporting cast has played a key role.
The New York Knicks currently sit fifth in the eastern conference with a record of 10-7, exceeding the expectations of NBA fans and arguably even themselves.
Coming into the year, expectations were low for this group. Many thought that the Knicks would again be trying to put the square block into the circle hole. Or, in simpler terms, trying to utilize players in a system that wasn't designed for their success much like the team has done for the better part of the last three seasons.
However, a friendly schedule and a deafening home crowd have propelled the team to eight wins at Madison Square Garden and in many instances, the team has been propelled by the role of lesser players.
New York was laughed at for the return they got for Carmelo Anthony, but both Enes Kanter and Doug McDermott have been key contributors and stepped up to the plate more than once this season. Kanter is currently averaging 13.8 points per game and 10.6 rebounds per game, 3.9 of which come on the offensive end, whilst shooting 64.4 percent from the field and 90.3 percent from the charity stripe. The former lottery pick's defense also hasn't been as poor as advertised. Kanter currently has a defensive field goal percentage of 44.6 percent which shows he is holding his own one on one. This mark is also better than Robert Covington, P.J. Tucker and Patrick Patterson, who are all considered to be great one-on-one defenders.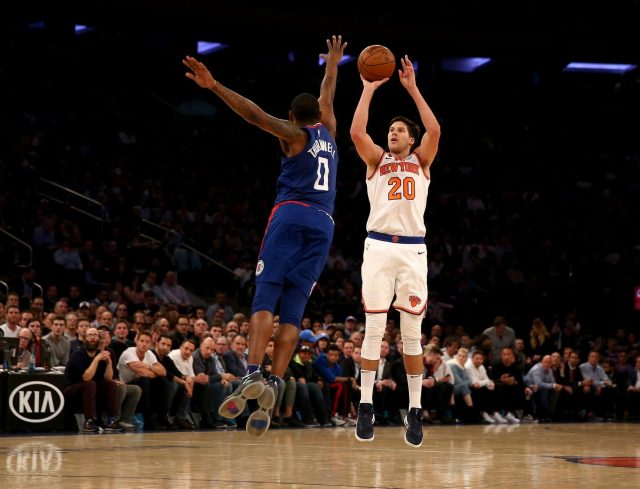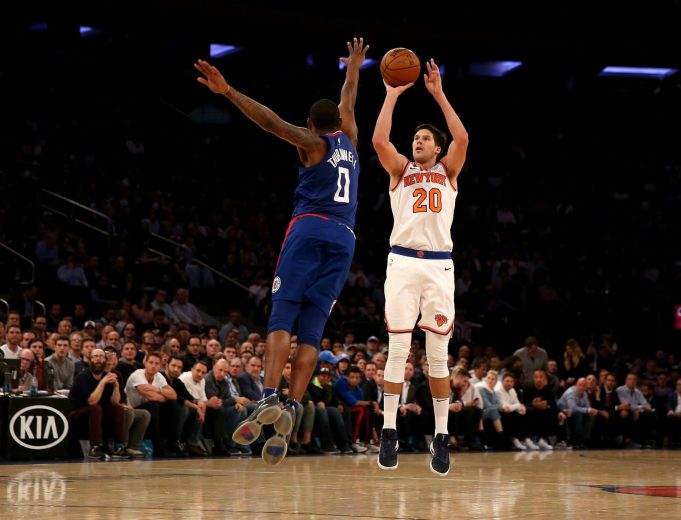 Doug McDermott
The other trade piece, McDermott has fulfilled his role nicely and stepped up in key moments throughout the season. The former Bull is averaging 8.4 points per game on 45 percent shooting from three-point range. McDermott has been the sharpshooter the Knicks have needed. He is currently shooting 55 percent in catch and shoot situations. He drew comparisons to Steve Novak when he arrived and they're true in the sense that when the ball went up, you were confident it was going in.
The 25-year-old hasn't been stuck behind the arc either; he is currently averaging 1.9 points per game on cuts which ranks 28th in the NBA of those to play in 15 or more games. McDermott is not renowned for his defensive ability, however, the Knicks defensive rating improves from 109.9 points per 100 possessions to 100.7 points per 100 possessions when he's on the floor. Despite not showing up on the stats sheet, the effort has been there from McDermott, whether it be diving on the floor for a loose ball, deflecting a pass or chasing his man around screens. The Garden crowd has so far appreciated this.
Lance Thomas is yet to regain the offensive touch he found back in the 2015-16 season, but his defense is still top-notch and has been a catalyst for many comeback wins this season. Thomas has a defensive field goal percentage of 33.3 percent which ranks fifth in the NBA of those who qualify. Simply remarkable. The Knicks are also giving up 4.4 fewer points per 100 possessions with Thomas on the floor. Despite not playing all that well offensively, Thomas is still shooting 41 percent on catch-and-shoot three-pointers, which is respectable.
Ntilikina's defensive ability and defensive impact has not gone unnoticed during his rookie season but some of the numbers are flat out ridiculous. The Frenchman is currently ninth in the NBA in steals per game with 1.8 thefts nightly and has already had games with five and six steals. Ntilikina's impact is felt on both sides of the ball when he's on the floor. Offensively the Knicks are 0.9 points better per 100 possessions and the Knicks' assists percentage jumps by six percent, which goes to show his propensity to move the ball. New York is also 4.5 points improved per 100 possessions on the defensive side of the ball.
Just as Thomas has done, Ntilikina has sparked comebacks and been on the floor in crunch time and to close out games. In fourth quarters, Ntilikina's defensive field goal percentage is 32.3 percent which ranks ninth in the NBA and is amongst the likes of Andre Iguodala and Giannis Antetokounmpo. For a 19-year-old who is just 14 games in, his defensive instincts and impact are unprecedented.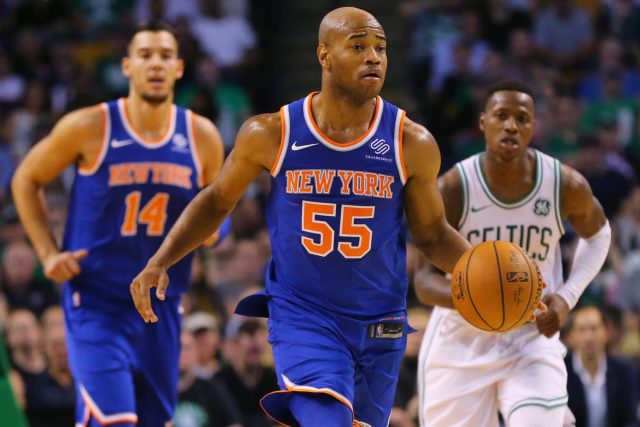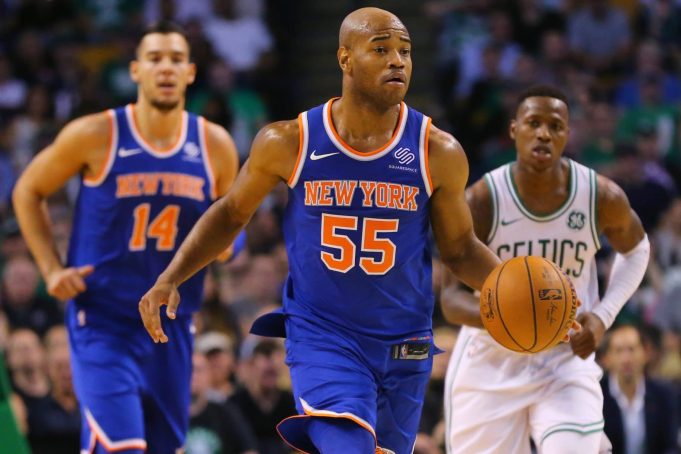 The Knicks signed Jack just prior to the beginning of training camp and he wasn't expected to even make the final roster. Despite facing long odds, Jack was catalytic in New York's early-season turnaround as he executed the offense and quarterbacked the defense. Jack ranks ninth in the association with 7.9 assists per 36 minutes which displays how he gets others involved especially to begin games. The 34-year-old has an assist to turnover ratio of 3.43 which ranks him seventh in the league which has helped New York off to quick starts as he isn't wasting possessions to open up games. It is quite remarkable that Jack, 34, has been hustling around like a 19-year-old in order to earn his keep.
The Knicks have powered through a rough start to turn their season around thanks to the help in large part due to the unusual suspects.