Ondrej Pavelec hasn't played many games this season, but that will change in the next few weeks when the Rangers play some back-to-backs.
The New York Rangers have had an unusual schedule so far. They've played 21 games so far, but due to plenty of days off and little travel, the goaltending schedule hasn't been a problem. That's because Henrik Lundqvist has appeared in 18 of those 21 games, making it seem like the Rangers don't need a backup goalie. Well, they do and he is being paid $1.3 million. The time will come when Ondrej Pavelec will have to earn his pay.
Pavelec has appeared in five games (three starts). He replaced Lundqvist on Oct. 7 in an 8-5 loss to Toronto and replaced Hank about five weeks later on Nov. 15 in a 6-3 loss to Chicago where Lundqvist took the loss. His other three games were Oct. 14, a 3-2 loss to New Jersey, Oct. 17,  a 5-2 Win over Arizona and on Oct. 28, a 5-4 loss to Montreal.
That gives Pavelec a 1-3 record with a goals against average of 3.68. Not really what a backup goalie would be expected to have with about two months of the season already completed.
The Rangers schedule gets more difficult in December with two sets of back-to-back contests. The first set is on Dec. 8/9, at Washington and at MSG vs. New Jersey, respectively. The next set of back-to-backs games comes the following weekend, against Los Angeles at MSG and in Boston.
It is believed that Pavelec and Lundqvist will split these two sets of back to back games. Add to that the increased travel that will be added to the schedule, the backup netminder needs to be ready to play.
Following his appearance in the Rangers loss to the Chicago Blackhawks last Wednesday, Pavelec spoke with the media after the game.
"You have to stay strong." – Ondrej Pavelec on being ready whenever called upon for #NYR. pic.twitter.com/nDy46GcycG

— New York Rangers (@NYRangers) November 17, 2017
Pavelec said, "[it] was good to be in the game, too bad we end up with zero points." He understood his role being the backup for Henrik. "I knew my role with the team, knew it in summer."
The situation makes him aware that he has to stay strong and practice harder. Understand, this current playing situation will change for Pavelec.
If Lundqvist and the Rangers considered staying with this game schedule, which they don't, Hank would play in about 72 games this season. That's not on the team's agenda. Pavelec was signed to back up Hank and win the games he plays in. He has some tough shoes to fill considering the last two backups the Rangers had, Cam Talbot and Antti Raanta.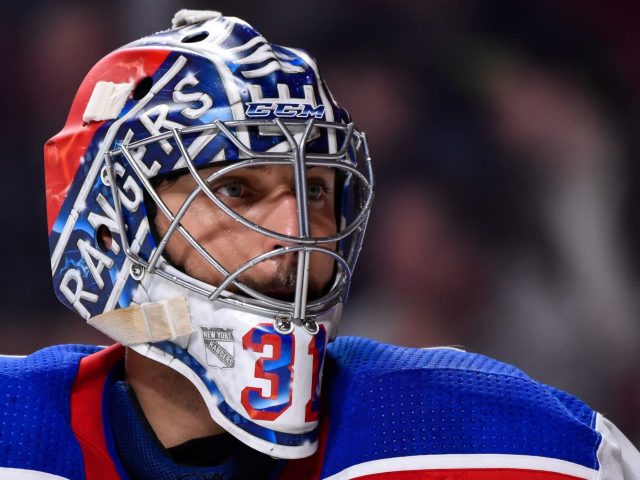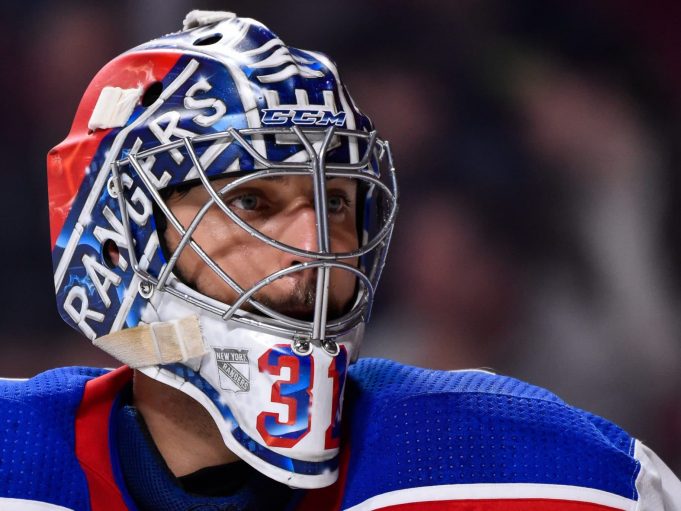 Pavelec is going to be needed to step up much more now then he has this year or even last year when he wasn't in the NHL. The Rangers are going to have to play him more if they want to get wins out of his appearances and Pavelec is going to have to play some of the best hockey of his career in order to deliver. It'll be a team effort indeed.
No one said it was easy being a backup netminder in the NHL. It's even harder when the guy you're backing up is a legendary workhorse who wants to play in every game.