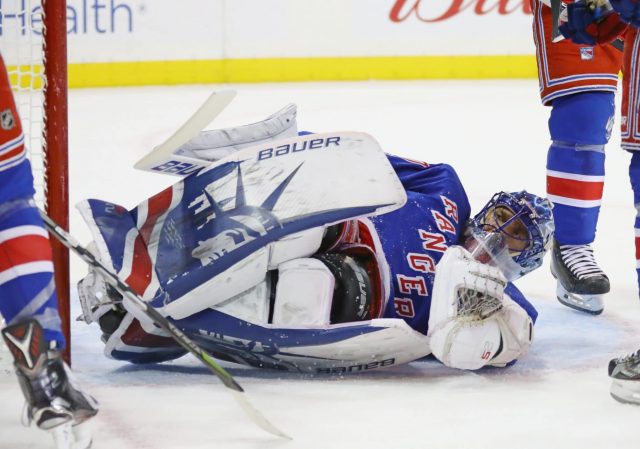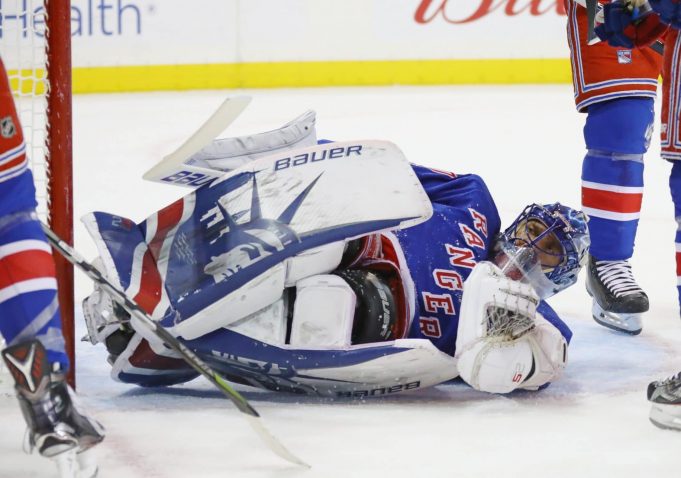 New York Rangers goalie Henrik Lundqvist has been on a roll lately and that continued with this outstanding save against Ottawa. 
It seems like yesterday we were asking ourselves if Henrik Lundqvist still has it in him and then he goes out and makes a save like this.
Mike Hoffman thought he was going to be the one to put the first goal of this in the back of the net, but the King of New York thought differently. Lundqvist has been on a roll lately for the Rangers making saves like this throughout.
Lundqvist is playing in his ninth game in a row and doesn't appear to be slowing down. He hit a rough patch against Chicago when he allowed four goals but rebounded nicely against Columbus.
Alain Vigneault did not decide on a set amount of games for Lundqvist to appear in this year. Considering the fact that Ondrej Pavelec isn't on the same level as Antti Raanta was has something to do with this. The bright side here is that Lundqvist is at his best when he sees playing time.
Check his old-school double-pad save of the year candidate against the Ottawa Senators:
Ohhhhh what a save by Hank. #NYR pic.twitter.com/KVv0mN9Akh

— Elite Sports NY (@EliteSportsNY) November 20, 2017
Throughout his career, Lundqvist has been known to make the big and flashy save. Perhaps one of his most memorable saves is when he stopped Daniel Briere's penalty shot attempt in the 2012 Winter Classic.
The numbers aren't quite up to the standards that Lundqvist has set throughout his career. This might be the case for the 35-year-old netminder but he still gives the team a chance to stay in games.
We've hit the point in the season where teams are starting to see if they can actually contend or if they are just fooling themselves. Lundqvist is giving the Rangers a chance to contend once again this season and get another chance at chasing the Stanley Cup.
As the season continues, the Rangers are hoping that their structure in front of Lundqvist gets better which will lead to Lundqvist's goals against going down.