It goes without saying that Henrik Lundqvist is the greatest goalie in New York Rangers history. But is he among the NHL's all-time greats?
Sorry Eddie Giacomin, Mike Richter and John Vanbiesbrouck, but it's true. Henrik Lundqvist is the greatest goaltender in the history of the New York Rangers.
Lundqvist leads all Rangers goaltenders in wins (413), shutouts (62), save percentage (.919, minimum 57 games) and is second in GAA (2.33) to only to 1930s goalie Dave Kerr (2.07). Keep in mind that when Kerr played, there were only seven teams in the NHL and a 48-game schedule.
But the dispute here isn't about where he stands in franchise history. It's whether or not Lundqvist will go down as one of the greatest netminders in NHL history, a history filled with a plethora of elite netminders.
What makes comparing goaltenders difficult is that goaltending statistics are hard to compare across different generations.
For example, Patrick Roy, one of the greatest goaltenders of all time, had a career save percentage of .910. Playing throughout much of the mid-1980s and early 1990s, Roy faced some of the most prolific goal scorers in NHL history. Players like Wayne Gretzky, Mario Lemieux, Jaromir Jagr, Steve Yzerman and Mark Messier were among the greats of his time and were a part of a generation that was geared primarily towards point production and not rigid defense.
To put this in a comparative situation, Roy can be compared to the rest of his generation through an advanced goaltending statistic called Goals Saved Above Average, or GSAA for short. 
Greg Balloch did a terrific job of explaining GSAA for InGoal Magazine back in 2014, but the idea is this: The statistic evaluates a goaltender's save percentage and number of shots against versus the league average in shots against.
A score of zero would be considered average; a score under zero would be considered below average.
Roy had nine seasons with a GSAA over 20. In three of them, his GSAA was above 40. He was the best goaltender of his generation with a comparable save percentage and GAA to players such as Cory Schneider, John Gibson, and Marc Andre Fleury.
The greats are often compared to players in their own respective generations because of this immense disparity in goalie statistics. Jacques Plante and Terry Sawchuk were compared to each other. Ken Dryden had Bernie Parent. And Roy had Dominik Hasek.
There is no question that Lundqvist has been the greatest goaltender of his generation because of his consistency, his playoff performances and his ability to carry a team all by himself. Some of the great goaltenders of his generation we can compare Hank to are Roberto Luongo, Carey Price, Tim Thomas, Sergei Bobrovsky, Jonathan Quick, Tuukka Rask and Braden Holtby.
Lundqvist has nine seasons with a GSAA of at least 10. Among that group, only Luongo (11) has more. To fairly compare him to the younger goalies, he finished with a GSAA over 15 seven times before his 30th birthday. The younger guys on this list top out at four such seasons.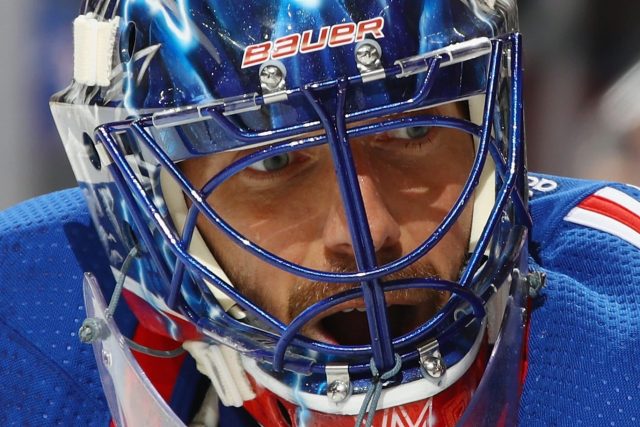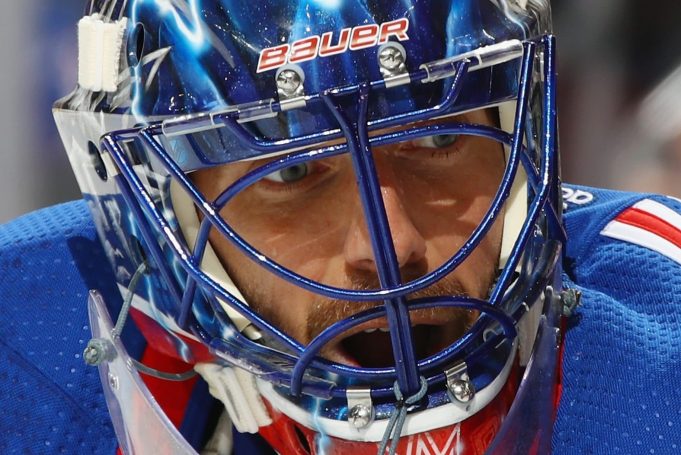 A couple of great seasons don't make Bobrovsky or Thomas legends like Lundqvist and Luongo. While Bobrovsky is young, he has not shared the same success as Lundqvist at this stage of his career and looks to have his play steadily decline in the coming years.
Rask has already shown a steady level of decline himself at age 30, while Price has had only three really exceptional seasons. Outside of 2011-12, Quick has been solid but unspectacular. Holtby, while his numbers have been excellent, has been on a great team his entire career, like Quick. This is proven by a pedestrian GSAA year in and year out for both of them.
The reason this list of goaltenders is so thin is that there really isn't anyone else from Hank's generation—other than Luongo—who has had sustained success.
Another thing that sets Lundqvist apart from his contemporaries is his seven top-five Vezina Trophy finishes, winning one in 2011-2012. In four of those years, he finished in the top three.
His quality start percentage (QS%) of .605 is also higher than any of his other fellow goaltenders since the statistic began being measured in 2007-2008 other than Thomas (.652) and Holtby (.613). But neither one has played anywhere close to as many games as Lundqvist, so those numbers are based on a much smaller sample size.
Lundqvist has also been more successful in the playoffs more than any of these other goalies. Statistically, only a handful have been better, in much smaller sample sizes than Hank. Some have even won Stanley Cups, but none have played to Lundqvist's level in the playoffs, and that comes from a very unbiased eye test. Players like Price and Luongo have been completely unpredictable in the postseason, while Bobrovsky, a two-time Vezina Trophy winner, has been awful. Others, like Holtby, have done very well, but in small sample sizes, never making it out of the second round of the NHL Playoffs.
Lundqvist is widely regarded as the best Game 7 performer in NHL history as well, putting up obscene numbers on the game's biggest stage. In such games, Lundqvist has an incredible .962 save percentage and a 0.97 GAA. The King of Game 7 reigns supreme, even over the likes of Hasek, Brodeur, and Roy.
He will likely reach 500 wins by the time he retires, have a save percentage above .915 and a GAA below 2.40. He is a surefire Hall of Famer and led Sweden to an Olympic Gold Medal in 2006.
The only thing that alludes him is what he is most criticized for not having: A Stanley Cup. Considering Lundqvist hardly ever chokes in the playoffs, that he is the greatest Game 7 goaltender in NHL history and performs at a higher all around level when the playoffs arrive, this lack of a ring can be blamed on a team that has never been at the level of Brodeur's Devils, Roy's Avalanche, Hasek's Red Wings or even Quick's Kings.
A lack of a team award should not define Lundqvist and should not prevent him from being a top 10 NHL goaltender by the end of his career.
Here's how I see the NHL's All-Time Top 10 goalies list:
Hasek
Roy
Plante
Sawchuk
Dryden
Lundqvist
Sadly, if Henrik doesn't win a Cup by the end of his career, he will likely never be considered a top 10 goaltender in NHL history by analysts that assume a team award makes the entire legacy of a player.
But his consistent greatness should warrant a spot in the top 10. All hail the King.