The New York Knicks host the Sacramento Kings on Saturday night as they try and rebound from a loss to the Magic.
The Knicks were riding a three-game winning streak before minor injuries to his elbow and ankle kept Kristaps Porzingis out of their Wednesday loss to the Orlando Magic. But Porzingis is back Saturday for the game against the Kings.
After splitting their first two games, Sacramento dropped seven straight. Even coming off back-to-back wins against the Thunder and Sixers it's been a rough start for the new-look Kings.
They're understandably struggling while they try to integrate multiple new pieces. They've blended veterans like Zach Randolph and George Hill with promising young prospects like De'Aaron Fox and Bogdan Bogdanovic.
The Knicks swept the season series against the Kings in 2016-17 when they were both different teams. The Kings are still terrible while the Knicks have begun to turn things around. Here's what KP's team can expect on Saturday night.
---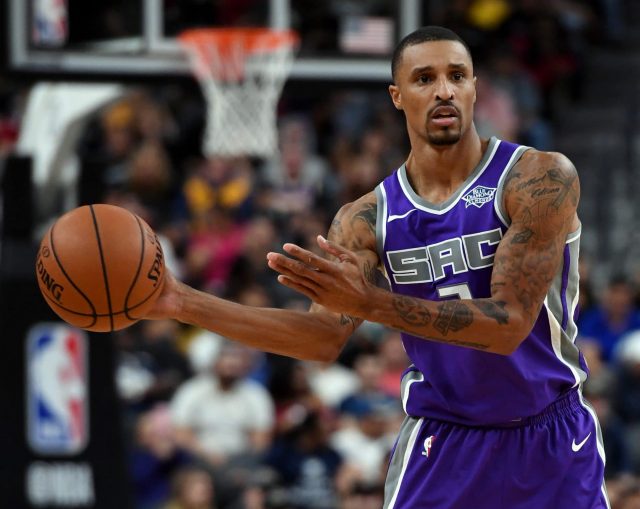 A Crummy Offense
The Kings are 14th in the Western Conference for a reason. They've managed 100-plus points in just four of their 11 games and their leading scorer — Randolph — is averaging only 13.6 points per game.
There have been only five 20-point games from Kings players this season. Nobody has even reached 25 points; Garrett Temple has the season-high with 23. Kristaps Porzingis has been dropping 30 points like it's nothing.
Sacramento is 29th in offensive rating, 28th in effective field goal percentage (adjusts for threes being worth more than twos), and 28th in pace. Not only will the Kings struggle to score but they're going to try and slow things down too.
---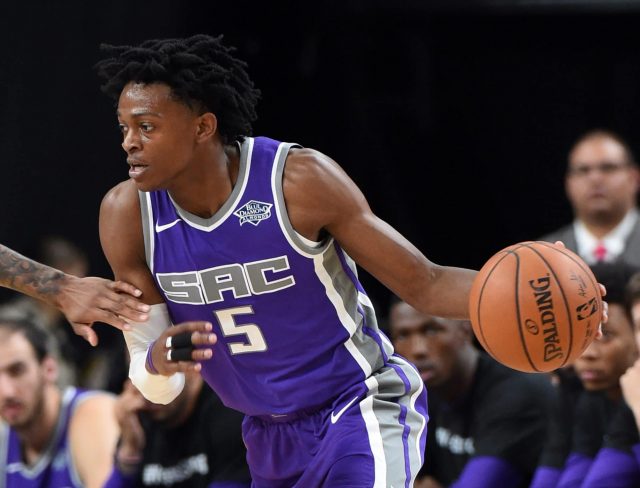 A Rookie Point Guard Showdown
De'Aaron Fox came into the league out with more hype than Frank Ntilikina. He was selected with the fifth overall pick, and unlike Ntilikina we had already seen him play. NBA people fell in love with him when he beat down Lonzo Ball in the NCAA Tournament.
The Kings count on Fox more than the Knicks count on Frank. Despite coming off the bench for a majority of the season, the former Wildcat leads Sacramento in minutes. Frank is barely averaging 20 minutes per game. Fox is second on his team in usage percentage while Frank isn't even in the top five for New York.
No matter their roles, expect the two youngsters — both 19 years old — to be matched up on each other at some point.
---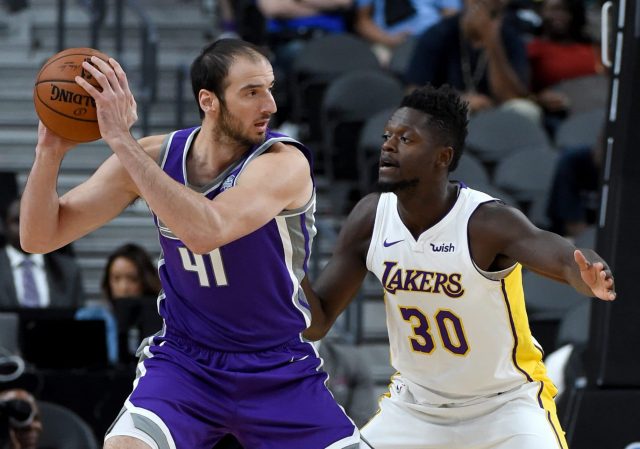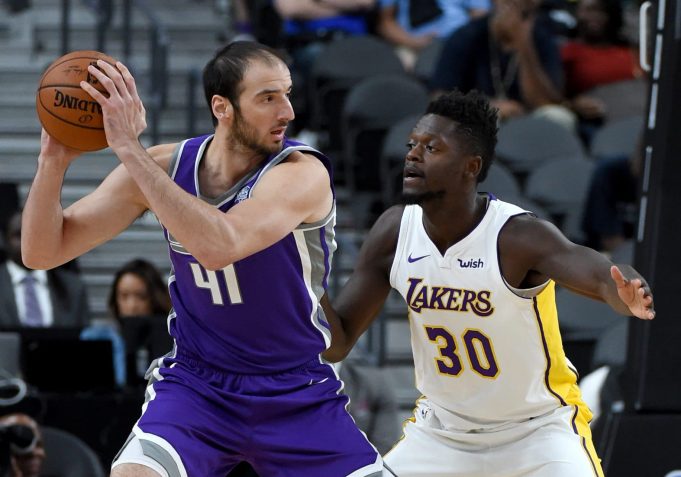 Opportunities On The Offensive Glass
Sacramento's leading rebounder is Kosta Koufos with a whopping 6.5 per game. Randolph averages 9.3 rebounds per game for his career, but this season he's at just 6.3 in 25.1 minutes.
Enes Kanter has the Knicks ranked second in offensive rebound percentage while the Kings are just 23rd in the same category. New York is first in second-chance points, and Sacramento is 25th (via NBA.com).
Sacramento is dead last in defensive rebound percentage and 29th in opponent's second-chance points. Kanter, Porzingis, and Kyle O'Quinn should feast on this puny Kings frontline.