Alain Vigneault has found success as head coach of the New York Rangers and now, after a 4-2 win over the Bruins, he joins an elite club.
Alain Vigneault earned his 200th win as the Rangers' Head Coach tonight. He is one of three head coaches who have earned at least 200 wins with the Blueshirts in franchise history (Emile Francis – 342; Lester Patrick – 281).

— NYR Stats & Info (@NYRStatsInfo) November 9, 2017
With a convincing 4-2 victory over the Boston Bruins on NBC Sports' Wednesday Night Rivalry, New York Rangers head coach Alain Vigneault ha snow reached the 200-win mark with the club.
Alain Vigneault transitioned a defensive-minded team under John Tortorella into an offensive attack. Vigneault was given the job to help transition the Rangers into a team that can play defense but also put the puck in the back of the net.
Despite getting off to a slow start in his first season as Blueshirts' head coach, Vigneault was able to steer the Rangers to their first Stanley Cup appearance since 1994.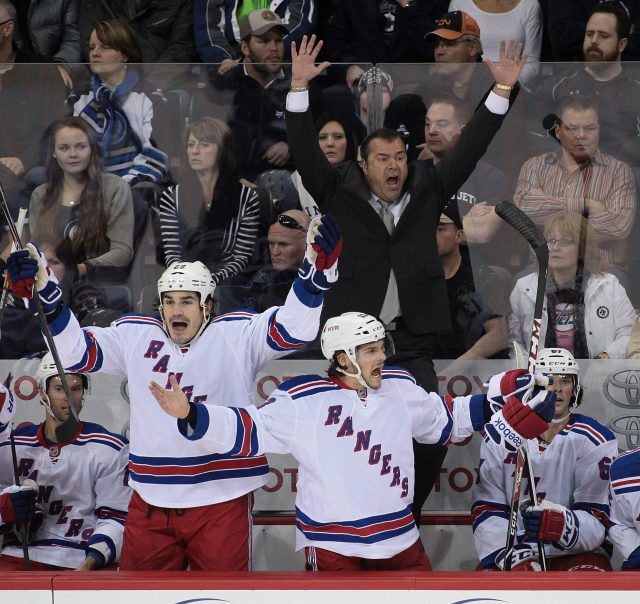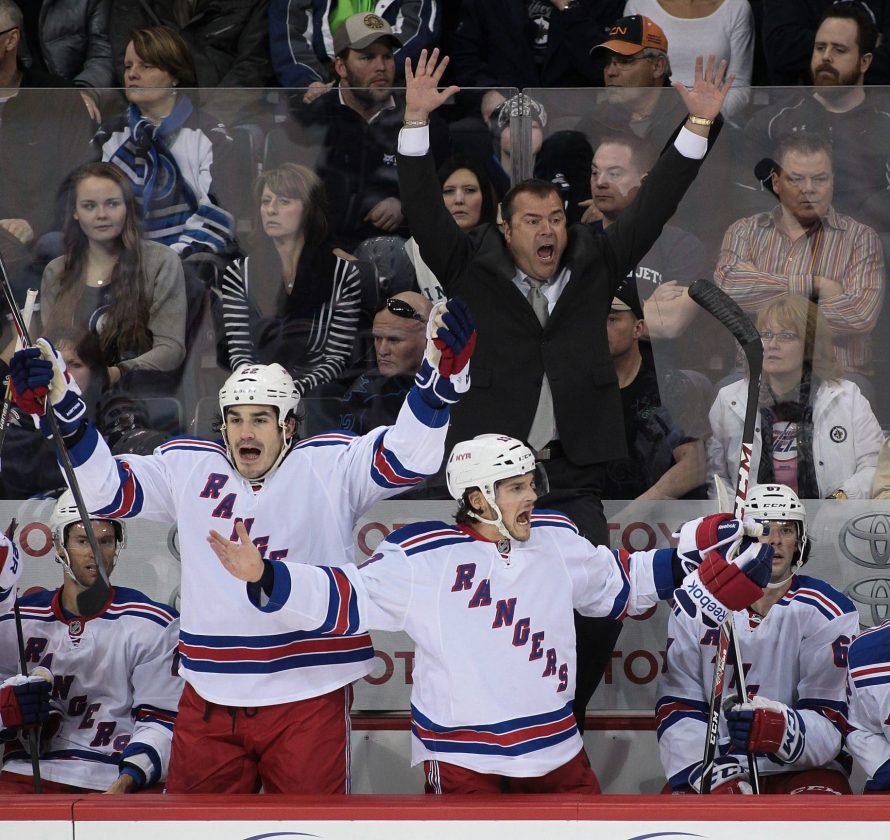 Vigneault and the Rangers would fall just three wins short of their first Cup since '94 but were back in the hunt. The team would make it to the Eastern Conference Finals during the 2014-15 season, where Vigneault led the Rangers to their first President's trophy since 1994.
The Rangers have made the playoffs in Vigneault's first four seasons behind the bench. The team currently sits as the second wild card team after 17 games. Despite struggling early Vigneault seems to have the team on the right track.
Vigneault has done nothing but win since taking over prior to the 2013-14 season and the Rangers hope that continues throughout the duration of his contract.