It's now ultra desperation time for the New York Rangers. Does Ryan Nugent-Hopkins or Alex Galchenyuk make any sense? 
The New York Rangers are continuing to struggle. They are last in the Metropolitan Division and are only going to get worse if changes are not made.
Ryan Nugent-Hopkins and Alex Galchenyuk have been linked with Chris Kreider as possible trade deals over the past week by many in the media. Elliotte Friedman, a reporter for the Edmonton Oilers, brought forth rumors of Ryan Nugent-Hopkins being dealt for Chris Kreider in a column for Oilers Now.
As far as the Galchenyuk speculation goes, it is merely speculation, but interesting speculation nonetheless. Canadian sportswriters, such as Omar White of the Montreal Canadians Fansided page, have suggested that the Habs swap Galchenyuk for Kreider since their offense is off to a miserable start this season.
First, we have to take into account what teams perceive Kreider as opposed to what he actually is.
Chris Kreider, to me, is a tremendously overrated player. He is as physically gifted a player as I have ever seen, yet he continues to put up seemingly decent offensive seasons, even pedestrian, if you will. Yet, teams like to judge a book by its cover. They see a physically intimidating and extraordinarily fast player in Kreider but they do not go beyond this. They do not look at his deficiency in hockey IQ, his lack of discipline or his incessant choice of low percentage shots. No, they look at what he can be, as opposed to what he actually is.
Despite the fact that I criticize Kreider for his deficiencies as a player, he is very useful to a team. Depending on the team, his pros outweigh his cons. If he is on a line with the right center, he can be a very dangerous player. In this case, Kreider would be on a line either with Connor McDavid or Jonathan Drouin. With McDavid, Kreider would be tremendous. He would even reach the thirty goal plateau that people have been alleging he would reach for the past few years. Even in Montreal, he could flourish with Drouin's elite passing abilities.
With this in mind, we must look at the value of Nugent-Hopkins and Galchenyuk as compared to Chris Kreider.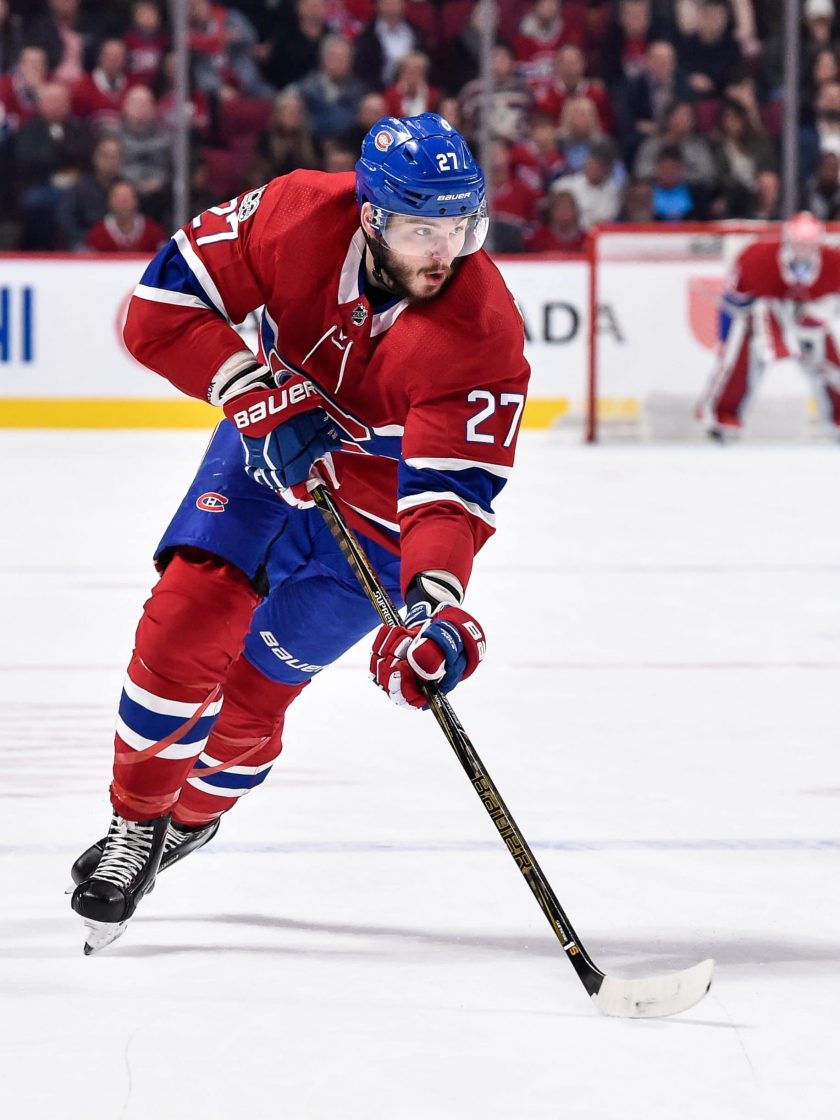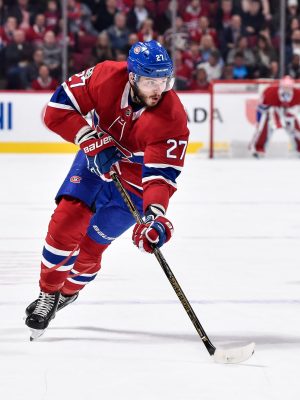 Between the two players, Nugent-Hopkins and Galchenyuk, Galchenyuk is superior. While Nugent-Hopkins is capable of playing solid defensive minutes, his ceiling seems to be a very good third line center. The Rangers already have that in Kevin Hayes. Additionally, Kreider's value supersedes that of Nugent-Hopkins. In short, a player who has never amassed more than 24 goals as a top line center is not superior to the value of Kreider; a massive, speedy and physical force on the wing for the New York Rangers.
To provide a little background, Nugent-Hopkins was drafted first overall by the Edmonton Oilers in 2011. Will his ceiling wasn't too high, he was projected to be a solid top line center, one with leadership skills and a tremendous two way game. Ultimately, Nugent-Hopkins simply developed into a much lesser version of these expectations.
Despite him being on the second line of the Oilers, his presence is far more appropriate on the third line. His point totals are disappointing and to be frank, he is an underwhelming player to watch. While he's off to a solid start, the Oilers will look to shop him. They are simply endeavoring to sell him when his value is maximized. The Rangers have to stay away.
For Alex Galchenyuk, he was drafted third overall by the Canadians in 2012. He exploded onto the scene in his age 21 season, scoring 30 goals and 56 points for the club playing only 16:16 a game. His issues in the Montreal Canadians organization should be noted as well, as his personal life was put on blast by the bombastic former coach of the Canadians, Mario Tremblay.
This is all the more reason to trade Galchenyuk. He's playing the wing on the fourth line as a natural center, is underperforming in his current environment and is suffering both on and off the ice in Montreal. They are desperate to move him and may be jumpy in accepting an offer. If Montreal accepts Kreider for Galchenyuk, straight up, it would be a steal for the Rangers.
The problem with this trade is Kreider's history with the Canadians and their fan base.
Every Rangers fan and every Canadians fan loves to dispute Game 1 of the Eastern Conference Finals in 2014. Was Kreider skating into Price and taking him out of the series intentional? Or was it an accident? The Canadians and their fans think Kreider's act was intentional, and despise him for it. This could potentially create problems in the Montreal locker room and may not be an issue the Canadians would like to have. We will see how it goes.
Galchenyuk is a player that is three years younger than Kreider with far more offensive upside than both Kreider and Nugent-Hopkins at a position the Rangers are desperate to fill: The second line center spot. Kreider, while his speed and physicality will be missed, is dispensable, especially on a team filled with talented wingers. The adjustments can easily be made, and the Rangers would be able to flourish with a newly rejuvenated second line.
Ultimately, Kreider has been a detriment to the Rangers for a very long time. He has many attractive aspects to his game but, for the Rangers, Alex Galchenyuk is a much more important piece. He fills the hole of a top-six center, he's young (but experienced), has tremendous skill and a very high ceiling. The ultimate mistake would be trading for Nugent-Hopkins, but it sounds like a mistake the Rangers would make.
We shall see. At this point, Rangers fans would probably take anything to turn this season around.