Ondrej Pavelec's strong performance in goal Thursday night has earned him a second consecutive start, Saturday in Montreal.
With one simple tweet from the New York Rangers official account, the Henrik Lundqvist haters will be at the forefront once again demanding a trade.
Pavelec and the Rangers played well and won a game against a very bad Arizona Coyotes team on Thursday, but let's not give him the keys to MSG just yet. Alain Vigneault has given him a consecutive start in Montreal tomorrow night but that might just be a way to let his top goalie know that he has to play better than he has.
Henrik Lundqvist has a career record of 15 wins, 17 losses and 3 overtime losses against Montreal. Not great numbers at all, but Henrik is a competitor. You would have to believe Lundqvist is not happy about sitting on the bench for a game against the Canadiens, but maybe a few days off will give him a better perspective on his game. It's not a crazy idea.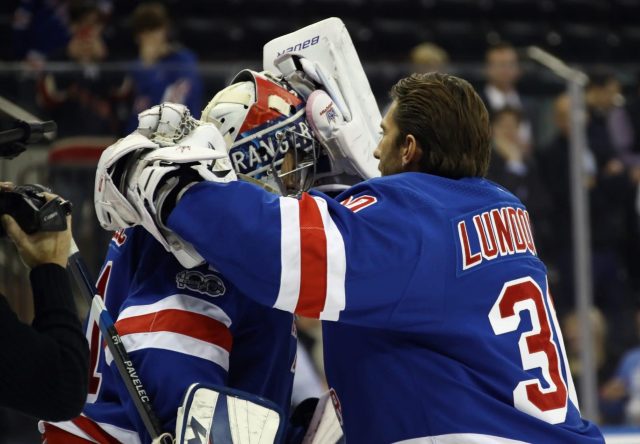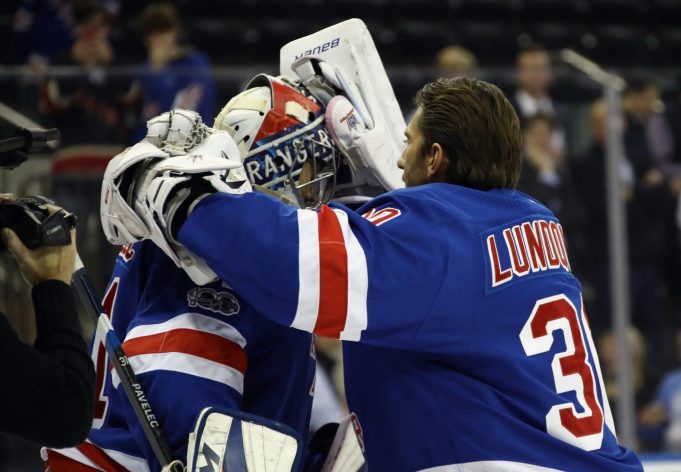 What would be crazy is if the "trade Hank" and "Pavelec should be the number one goalie" nonsense starts up. Some of it is his fault—the King has been struggling, along with the rest of the team—but he is the Rangers number one goalie. One or two great games by Pavelec will not change anything about that.
No one said playing in New York was easy and I'm sure Henrik would say winning is not easy either. The fans are the part of the job you can't control, Henrik will just have to battle the social media and the fans the same way he plays hockey.
One game at a time.