At 0-3, Jeff Hornacek has quite the hole to coach the New York Knicks out of. It appears he has no shot with his current roster. 
Winless, deprived of a consistent offensive attack and a collectively underwhelming defensive bunch — those are the set of circumstances New York Knicks' head coach Jeff Hornacek is working with. And already being on the hot seat going into the regular season — as a result of the team's disappointing 31-51 2016-17 season — only worsens his situation.
But, at the end of the day, while Hornacek is obviously going to coach to win, the roster he has in place is designed to do the utter opposite.
He was put in a position to fail from the get-go.
Three games in, the Knicks have lost in three different ways — once by a gradual overtaking of a better team, another by blowing a 21-point lead and the other by getting completely overmatched.
The team's new focal point, Kristaps Porzingis, with the exception of Wednesday night's 12-point showing, has looked relatively promising offensively. Putting forth 31 and 33 point efforts, Porzingis looks ready to lead the Knicks' offense. The other bright spot for this team has been the play of center Enes Kanter.
Kanter, acquired in a three-player trade that shipped Carmelo Anthony off to the Oklahoma City Thunder, has served as an interior scoring threat for the Knicks. Averaging 14.3 points and 12.0 rebounds in just 25.3 minutes per game, Kanter has showcased an ability to score in the paint and hit the boards on both ends. However, Hornacek is under heat for allocating a great deal of minutes towards Kanter and two-way center, Kyle O'Quinn, instead of second-year man Willy Hernangomez.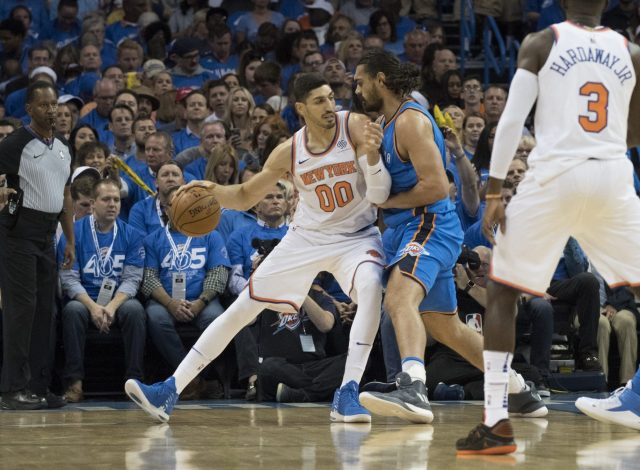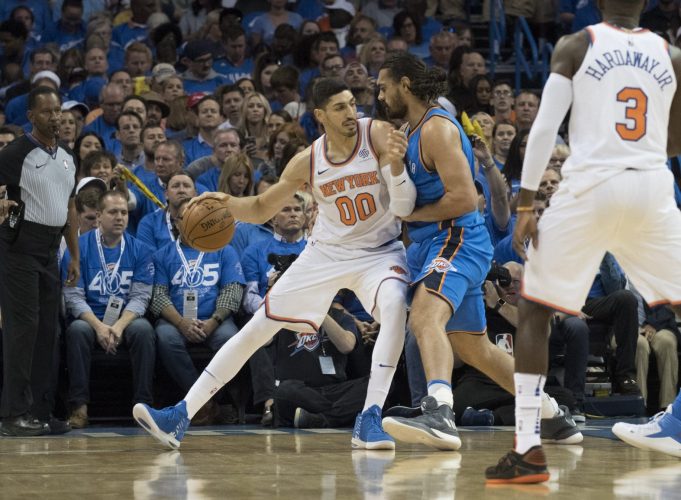 Last year, Hernangomez was a bright spot in a dark year for the Knicks. Posting 8.2 points and 7.0 rebounds in just 18.4 minutes per game, Hernangomez showed off his ability to finish in the paint and hit the boards. Those facets of his game draw direct comparisons to Kanter, especially when taking into account their limited defensive skill sets. However, three games in, it's become clear that Hornacek won't feature Hernangomez in his every night rotation.
Last Thursday, Hernangomez played just three minutes, was DNP'd on Saturday night and logged 11 minutes Wednesday night in Boston. Hornacek has stated that his reasoning for limiting the sophomore center is based on how Kanter and O'Quinn earned the minutes over him and that Hernangomez needs to improve his overall defensive play — per the New York Post's Marc Berman and New York Daily News' Stefan Bondy.
It seems like a sin that Hornacek wouldn't play his young, up-and-coming players, but when you're living on the edge — in terms of job security — you're going to do whatever you have to in an attempt to keep your occupation. In Hornacek's case, he needs to rack up wins in an attempt to prove that he can lead a young Knicks' team going forward. A big part of that is Kanter and O'Quinn playing over Hernangomez.
He may very well be an established version of the second-year Hernangomez, but Kanter is a proven commodity; his post-up, mid-range game is well documented and a given on any given night. With Hernangomez, that's not yet the case. The two centers are both defensive liabilities, but Kanter's the veteran and has more experience going up against dominant low-post players; Hernangomez has only one year under his belt.
The reality is that, at this moment, Kanter can provide Hornacek with more comfort and an established player — resulting in him being Hornacek's best option at the five, in an effort to win games.
Hornacek's pressure in finding ways to grind out wins, though, happens to be an offaly challenging task when you look at the entire makeup of this Knicks' team.
Porzingis has shown flashes of brilliance throughout the first two years of his career, but is still not a complete player. Hernangomez is already in the head coach's doghouse. Kanter, much like Hernangomez, is a one-dimensional player. Rookie point guard, Frank Ntilikina, has been a nursing a plethora of injuries over the past month. Tim Hardaway Jr. has been an inconsistent product on the offensive end. Wings' Courtney Lee and Doug McDermott have been disappointing products on both ends.
Put it together. A young core with a number of its go-to options struggling and an odd mix of veteran players in place. Couple that with a team not adept at defending as a unit and you have a roster bound to fail Hornacek.
When it comes to lack of effort, not knowing the offense, and a lack of defensive tenacity, coaching takes the blame. But what about this Knicks' roster going into the year, and three games in, resembles a resilient bunch that'll compete on both ends every night?
Hornacek's job is in real danger, but look at the pieces he's working with; he's working alongside a number of, while intriguing, unproven youngsters, as well as veteran players either with gaping flaws in their game, or are just flat out underperforming.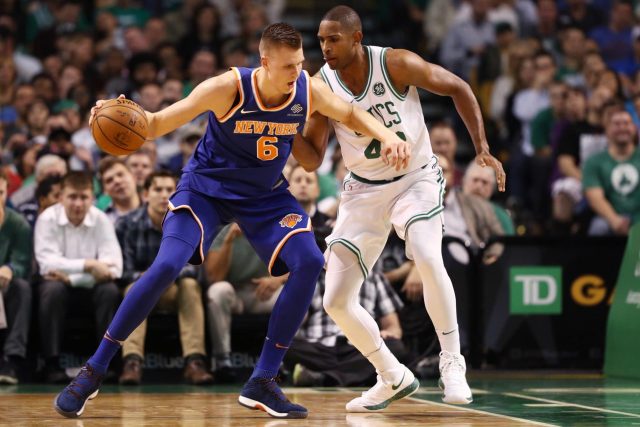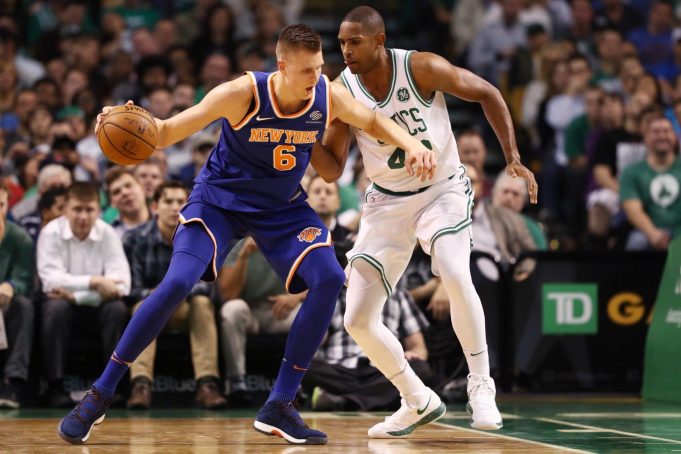 Hornacek did not go into training camp with a playoff caliber roster or one that would likely even compete for the 8th seed in the recently weak Eastern Conference. Beginning the year 0-3 should not be all too surprising; going 3-0 or 2-1 would've been much more shocking than going winless.
Phil Jackson is the one that brought Hornacek in as the team's head coach. The tag team in place that consists of president Steve Mills and Scott Perry did not. And with new faces now in charge and having final say, Hornacek could be thrown to the curb in the near future, assuming the struggles continue. However, that's exactly what was and should be expected.
In what way was this team ever looked upon as a group capable of making a playoff run or, at the very least, exceeding expectations? Porzingis is a special talent at 7-foot-3. He can play out on the perimeter, attack the rack and block shots, but an improved version of the third year big will not be enough, nor will the rest of the Knicks' roster.
Hornacek may not be a big-name head coach or even someone that's tailor-made for a rebuilding team, such as the Knicks. But look at the players he has at his disposal. Hornacek was set up to fail and may get the boot midseason, or at the very least, in the offseason.