Willy Hernangomez is the New York Knicks' third best center, which is exactly why he's not getting playing time.
Going into this season, Willy Hernangomez was viewed as a key piece to the puzzle in the New York Knicks' rebuilding efforts. Along with Kristaps Porzingis, Frank Ntilikina and Tim Hardaway Jr., Hernangomez was seen as an intriguing young piece going forward for this team. But head coach Jeff Hornacek is intent on playing to win, despite being 0-2, which means the Spaniard won't see major minutes.
Two games in, Hernangomez has logged a whopping three minutes of play. He appeared in garbage time versus the Oklahoma City Thunder and was DNP'd by Hornacek Saturday night in the team's home-opener against the Detroit Pistons.
Hornacek backed up his reasoning for not granting Hernangomez a spot in his rotation, per Marc Berman of the NY Post.
"We have a lot of bigs,'' Hornacek said. "KO and Enes earned the minutes in training camp.''
Saturday afternoon, the head coach preached that he will continue to throw the best talent out on the floor, per Stefan Bondy of the NY Daily News.
"That was all before the trade for Enes Kanter. And they've always said, 'Play the guys who earned it,'" Hornacek said. "(The Kanter trade) added another center into the mix. It's a tough spot, but that's when guys step up. I think Willy will."
Ever since the Knicks traded Carmelo Anthony to the Thunder, netting Enes Kanter, Doug McDermott and a 2018 second round pick, Hornacek has dealt with a logjam at center. With Kanter, Hernangomez, and Kyle O'Quinn all present, the second year coach is faced with a daunting task of evenly distributing minutes to his three centers.
However, it's clear as day that, as of now, he will allocate those minutes towards just Kanter and O'Quinn, excluding Hernangomez. Why would a rebuilding team try to win and not play its young talent? It's simple, Hornacek is not embracing a rebuild or the "tank".
After an abysmal 2016-17 season, where the team went 31-51, Hornacek is coaching for his job with new management calling the shots (Steve Mills being promoted to president, Scott Perry being hired as the general manager) and that means he is going to play whoever gives him the best chance to win.
Acquired just days before training camp began, Kanter provides the Knicks with an interior offensive threat; he can post up, hit the boards on both ends and has an outside jumper.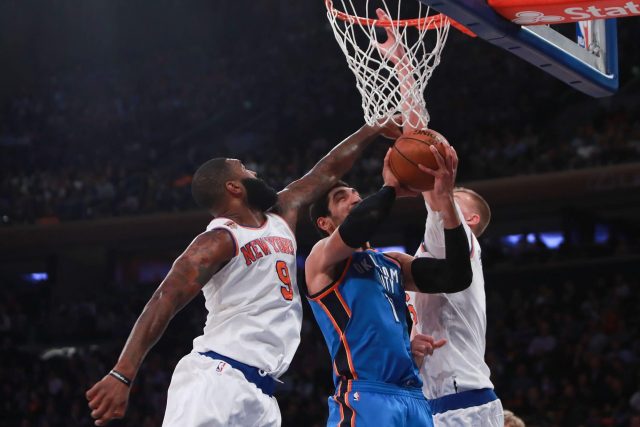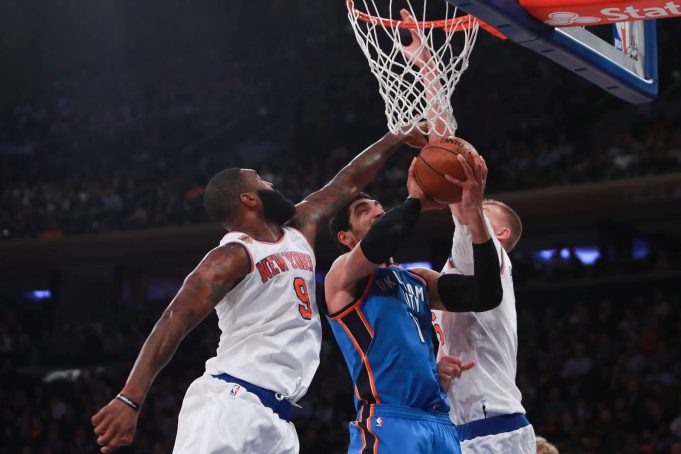 While he has manned more of a sixth man role the past few seasons with the Thunder, Kanter has been very efficient off the bench. Ever since he began playing a significant amount of minutes in the 2013-14 season, Kanter has averaged 13.7 points and 7.8 rebounds in just 24.4 minutes per game.
Two games into this season, Kanter is averaging 13.5 points and 8.5 rebounds in 23 minutes per game.
Kanter's biggest flaw is his defense. The Turkish big has never been adept at staying on his feet and/or defending the post. Those defensive struggles and interior offensive play essentially make him an established version of Hernangomez.
Hernangomez is adept at playing in the post, finishing in the paint and is not a sound defender. But even though he's a younger version of Kanter, the reality is that Hernangomez is not yet as proven as him, which gives the veteran the edge. What's also sinking Hernangomez's boat is what O'Quinn can provide Hornacek with on both ends.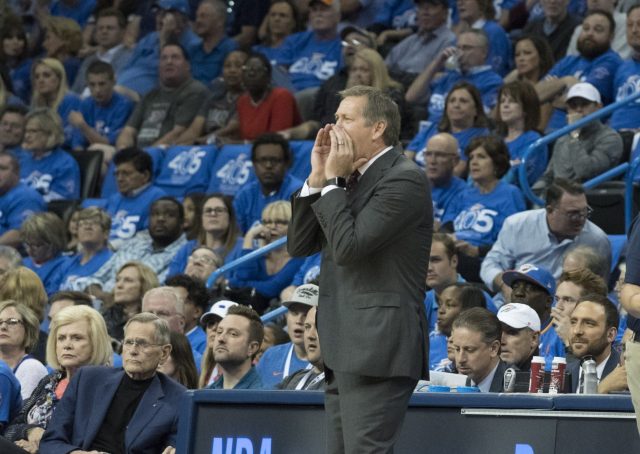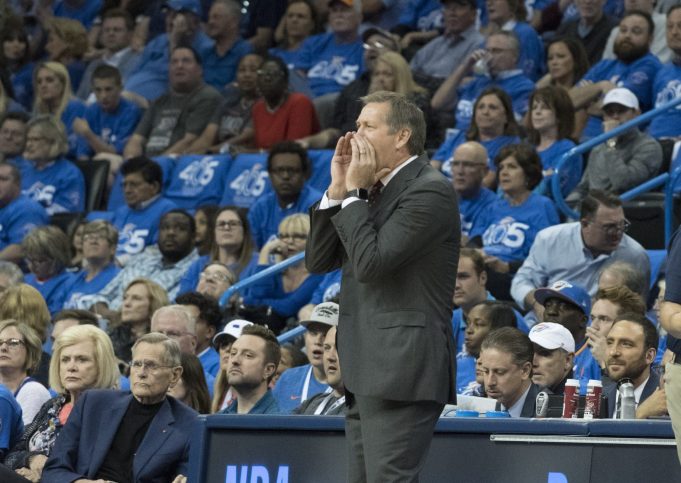 O'Quinn, the Queens native, is a two-way player; he plays in the post and possesses a mid-range jumper. Defensively, he plays with a grit and poses a shot-blocking presence. O'Quinn even finished with the highest player efficiency rating (PER) on the Knicks last season (20.6).
O'Quinn's two-way play will keep him in Hornacek's rotation. In a year where the Knicks project to be bunch not adept at playing team defense, they will look to throw defensive assets on the floor whenever possible; O'Quinn is one of those players.
Kanter and O'Quinn each have an edge on Hernangomez, whether it be they're more of a proven commodity or that they compete on the defensive end. Hernangomez, at this stage of his career, is not a well-rounded defender. If he aspires to crack Hornacek's rotation, he will need to improve that facet of his game, but more importantly, be patient.
It was never a lock that Hernangomez would start this season, despite his impressive averages of 8.2 points and 7.0 rebounds per game in limited minutes last season. Right now, Kanter and O'Quinn offer Hornacek more and that's who he's going to roll with. Hernangomez is the third best center on the Knicks roster.