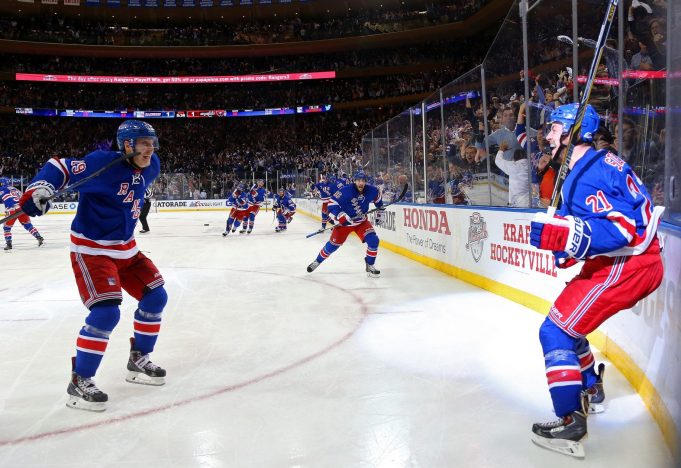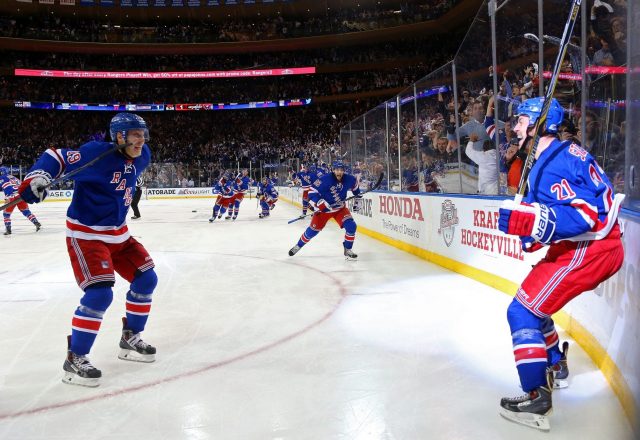 Nobody does it better than Madison Square Garden and they did it again when Derek Stepan returned to take on the New York Rangers.
The New York Rangers welcomed back former alternate captain Derek Stepan with a video tribute at the Garden on Thursday night.
Fans welcomed back the former Ranger with a standing ovation as the Garden video board showed highlights from Stepan's seven-year career in the Big Apple.
Even though they made the right move via the NTC, NOBODY can take away his time with the Rangers. Derek Stepan #NYR pic.twitter.com/kakfcmfSxA

— Elite Sports NY (@EliteSportsNY) October 26, 2017
A fan favorite in New York.
A fan favorite in Arizona.

You're something special, Step. pic.twitter.com/PZmOmrMFsY

— Arizona Coyotes (@ArizonaCoyotes) October 27, 2017
Stepan played in 515 games for the Rangers as well as 97 games in the postseason. Perhaps Stepan's most memorable moment as a Ranger was his game-winning goal in game seven that put the Rangers in the Eastern Conference Finals for the second year in a row.
The Rangers and Stepan were never able to reach their ultimate goal, but his time with the Rangers was nothing but positive.
This season Stepan has seven points (two goals and five assists) in nine games for the Coyotes. The former Ranger saw 6:10 of ice time in the first period and was a minus two.