Let's call it how we see it: The New York Rangers are in big trouble. If changes aren't made, there's no chance they'll be contenders.
The New York Rangers are without two very important pieces: A quality number two center and a competent head coach. Despite the fact that these pieces may seem minor, the Rangers are suffering because of these two things—or lack thereof. Thus, if a solid number two center is acquired, such as Matt Duchene or Kyle Turris, and if Alain Vigneault is relieved of his duties, the Rangers will once again be a legitimate Stanley Cup contender.
Before I dive into specifics, I would like to emphasize one thing: I'm not taking a shot at any of the talent nor the determination of a team. I firmly believe the Rangers have the right makeup to be very close to contending for the Stanley Cup.
Thursday night's game against the New York Islanders, for example, was a very telling one. Not only was the usual occurring—bad deployments and bad pairings by coaches—but something I haven't seen in a very long time was happening: The Rangers, particularly in the first two periods, had no drive, no heart, and no urgency in a game against one of their biggest rivals. Players looked lost, skating in circles with no grit, speed or necessity. This is a problem. A big one.
Not only is such half-hearted play indicative of the poor start of the team this season, but it is also indicative of the loss of the locker room by Vigneault. His players seem done.
Done with the poor choices on the defensive end that cost them a series against the Ottawa Senators in the 2017 Stanley Cup Playoffs. Done with the abhorrent treatment of young, and very talented, players endeavoring to earn a spot in the lineup with the team. And they are done with the gum chewing, stolid, emotionless face of a man who seems to no longer care…one that seemed Thursday night, in the post-game press conference, very content with mediocrity.
Now, while I may seem biased, hopeful and foolish, I feel the Rangers can still contend for a Stanley Cup. Changes simply have to be made. If the right coach is hired to replace Vigneault, the Rangers would take a huge step in the right direction. But even then, if the poor deployments cease and deserving players regain ice time—Pavel Buchnevich for example—the Rangers will still have their problems.
The lack of a second line center is far more glaring than I thought it would be. Mika Zibanejad, to me, will be a true top line center. He has the ability to see the ice, shoot, make smart passes, win faceoffs and play a respectable two-way game. Kevin Hayes, on the other hand, is not a number two center. He has struggled to produce when playing any more than 15 minutes a game. Granted, that may be attributed to the fact that Vigneault, among his many bad choices, decides to use Hayes in a strictly defensive role. But it is a fact that he thrives as a third line, two-way center. His defensive game is respectable, but not good enough to warrant a "shutdown" role.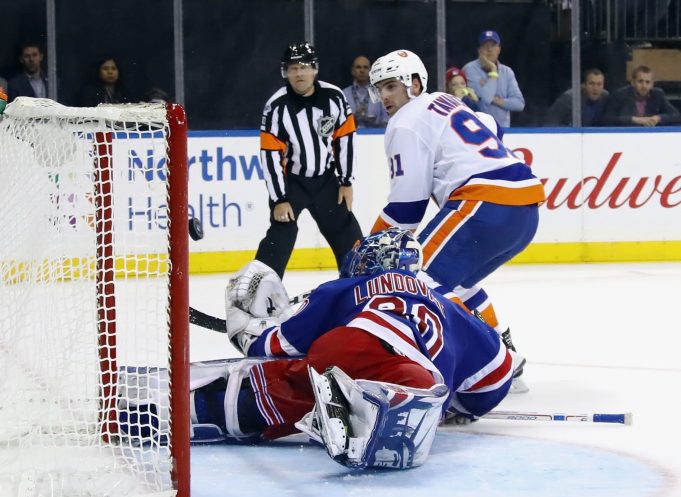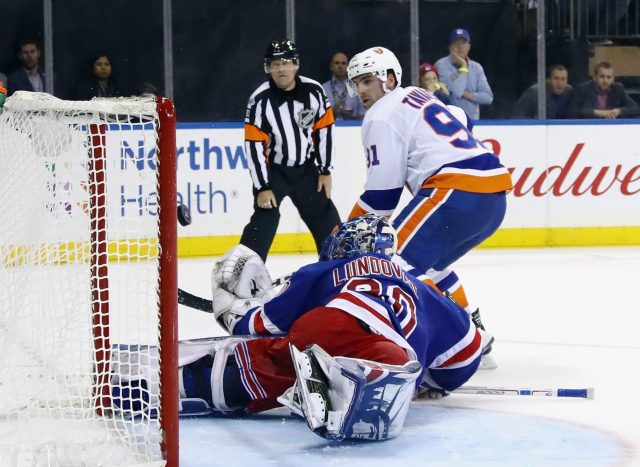 The final move the Rangers have to make is a move for a good center, one that is worthy of a top-six role. To me, they do not necessarily need a superstar center, but a center that can contribute offensively and simply play a good two-way game. There are two centers with expiring deals that come to mind: Matt Duchene and Kyle Turris.
We can immediately cross Duchene off this list. Colorado general manager Joe Sakic has proven to be too rigid when it comes to dealing his top center. Duchene, while worth a decent haul, is being treated like a superstar by Sakic. He's not, and certainly isn't worth compromising the future of the Rangers to acquire.
Turris is a player with similar offensive upside that would come at a cheaper price. He is a great faceoff man, a skilled scorer and another player you could depend on to produce in a system geared towards speed and skill. To provide a little background, Turris has put up more than 55 points in three of the last four seasons (he had 30 points in an injury-plagued 2015-16 campaign). To go along with that, he had a career-high in goals last season (27) and has eight points in eight games for Ottawa so far this season. He would fit the Rangers system perfectly and is ultimately the player they need.
If Vigneault is fired, Turris is acquired and the new coaching staff makes the right decisions for the rest of the season, the Rangers can regain the form that people have been waiting to see since the start of the season: That Stanley Cup-contender form. Now, there are a lot of ifs here, but if these moves are executed, the rest of the NHL will have to watch out for, and fear, the mighty New York Rangers once again.