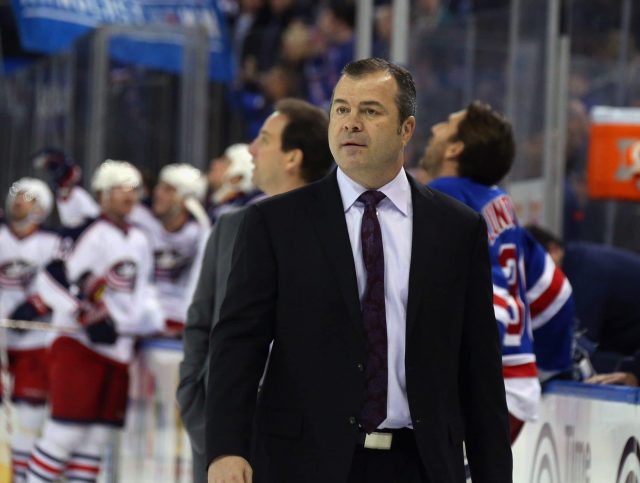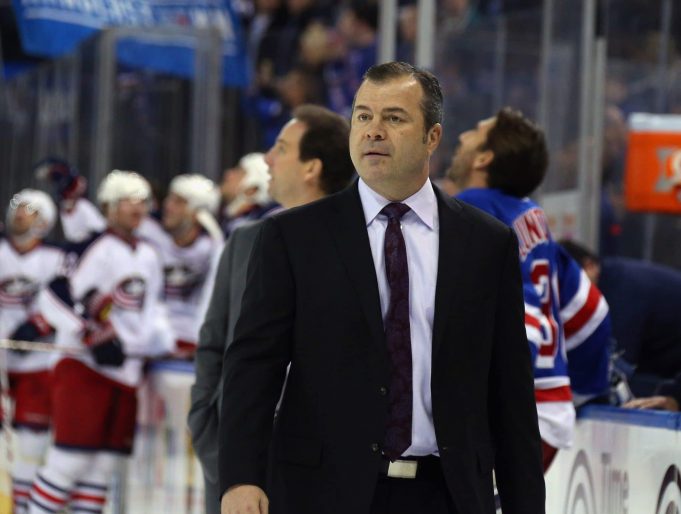 New York Rangers head coach Alain Vigneault met with the media following today's practice to discuss what's going on with his team on the ice.
Alain Vigneault is well aware of whats going on with his 1-5 team.
He spoke about what the team did at practice today via the New York Rangers' Twitter account, @NYRangers, where Vigneault said, "we had a good practice, worked on a couple of areas we needed to work on. A little bit of forecheck and zone time and got a lot out of it."
#NYR head coach Alain Vigneault addressed the media after today's practice. pic.twitter.com/QnDIdkpTun

— New York Rangers (@NYRangers) October 16, 2017
The Rangers have had a tough time scoring goals outside of the game in Toronto so far this season. Vigneault spoke about their lack of scoring goals this season.
"We are aware of it. Right now, except for that Toronto game where we scored four goals at 5-on-5, the other five games we have only scored two goals at 5-on-5," Vigneault said. Only two goals at even strength is a top factor as to why this team sits at 1-5 so far in this young season.
The head coach is optimistic and feels the the answers to the team's problems are within the Rangers locker room. Vigneault said it's the coaches responsibility to get feedback from the players in order to help them get back on track.
"For me, I see this as us being challenged, we are feeling adversity as a group and the solution lies inside that room," Vigneault said. "That is where coaching comes in, to provide the right feedback and if we get our guys to improve their games individually, the team will benefit, play better and win. When you win you are happy and when you don't win, it's a little more challenging."
The Rangers will take their new attitude into MSG tomorrow night as the Rangers take on the 3-2-1 Pittsburgh Penguins.