The New York Rangers concluded their first week of preseason games with a 2-2 record. They have two preseason games remaining on their schedule.
Welcome to the first edition of New York Rangers Weekly!
Begining with the first Monday of the regular season I will be doing a weekly recap of all the action, hitting on the highs and lows that the team has gone through. We'll also take a look ahead at the week to come and touch on anything else Rangers fans need to know.
Let's get to it, shall we?
Weekly Results
| Date | Opponent | Result |
| --- | --- | --- |
| Monday, 9/18/17 | vs. NYI | W 1-0 (OT) |
| Wednesday, 9/20/17 | vs. NJD | W 4-3 |
| Friday, 9/22/17 | @NYI | L 2-1 |
| Saturday, 9/23/17 | @NJD | L 2-1 |
The team has yet to play with a full complement of their best players in one game, which is expected during the preseason.
There have been some surprises, though, as players such as Lias Andersson, Filip Chytil, Neal Poink, Vincent Lettieri have had a good preseason so far. They will continue to make Alain Vigneault and the coaching staff think hard before making any roster decisions.
Oh, Baby!
Here are some of the highlights of the past week.
ICYMI @NPionk95's ? move and OT winner for #NYR! pic.twitter.com/NUTfv3uk3J

— New York Rangers (@NYRangers) September 19, 2017
? HEY HEY HEY HEY HAYES! ? pic.twitter.com/c80te8u6pv

— New York Rangers (@NYRangers) September 20, 2017
#ChytilMania invades The Garden! #NYR pic.twitter.com/uZyL1HtQu5

— New York Rangers (@NYRangers) September 21, 2017
It's A Power Play Goal!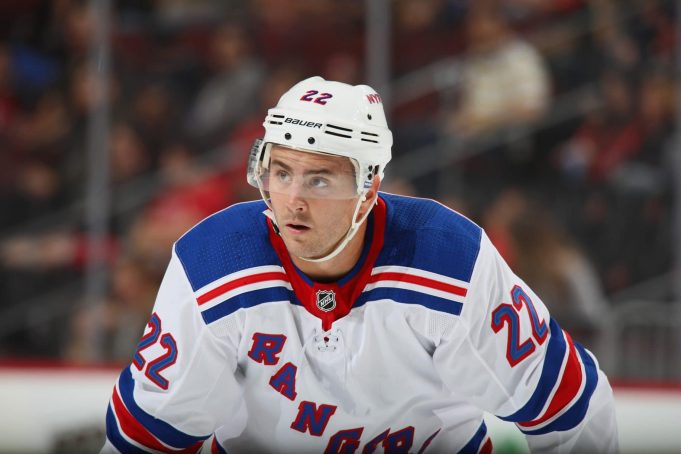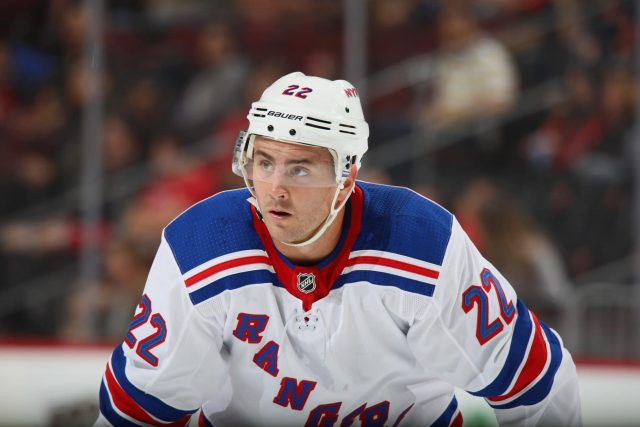 The Rangers power play has not come out to a fast start in the preseason as the Rangers were 3-29 with the man advantage this week. Preseason or not, this team needs to improve on the power play if they intend to make the playoffs. There were some highlights as Filip Chytil scored his first goal, on the power play, in OT against the Devils, which was assisted by Kevin Shattenkirk. That assist gave Shattenkirk his third assist of the night in his first game with the Rangers.
Who's Hot
Neal Pionk and Filip Chytil stand out to me the most. Both scored game-winners for the Rangers this week and with two games remaining in preseason are getting closer looks by the coaching staff.
Who's Not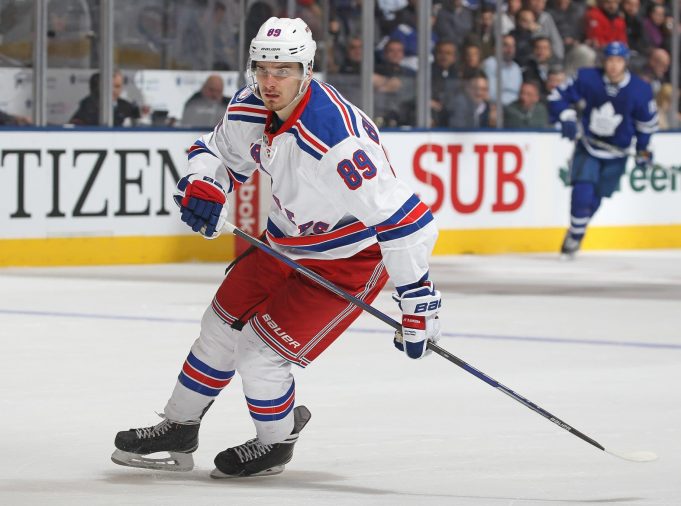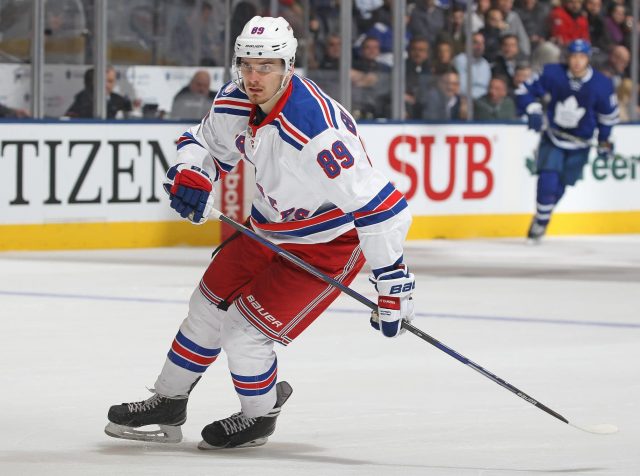 Pavel Buchnevich has a tough few games. He seems to be a step behind so far. He hasn't attacked the net as much as expected and has not registered a point in the preseason. I would expect his game to pick up as the regular season home opener gets closer.
Transactions
The Rangers cut some more players on Saturday afternoon as they get closer to their regular season lineup.
OFFICIAL: #NYR have assigned the following to @WolfPackAHL.
F: Gropp, Stromwall, Tambellini
D: Bereglazov, Gilmour, Pedrie
G: Georgiev, Nell

— New York Rangers (@NYRangers) September 23, 2017
Gropp, Stromwall, Tambellini, Bereglazov, Gilmour, Pedrie, Gerogiev and Nell were all sent to the Hartford WolfPack in the AHL.
Injuries
Filip Chytil's groin injury resurfaced and on Saturday the team announced he would sit out Saturday and Sunday, but he should be able to practice Monday.
AV says Chytil 'overcompensated' for groin strain and medical staff decided to have him sit today out. Will prax Monday

— Steve Zipay (@stevezipay) September 23, 2017
The Week Ahead: 9/25-10/1
The Rangers have two games left in the preseason, both are against the Philadelphia Flyers.
Monday 9/25 vs. Philadelphia (1-1-2)
Tuesday 9/26 at Philadelphia (1-1-2)
Writer's Note
May Brian Boyle recover soon. We are all thinking of him and his family. Once a Ranger always a Ranger.
— Brian Boyle (@BriBrows22) September 20, 2017