With training camp right around the corner, it's time to stop worrying about the centers the New York Rangers don't have, and focus more on what is there. Because there's quite a lot to work with.
I
t's been a whirlwind of an offseason for the New York Rangers, shipping off some household names and bringing in some exciting young talent. But there's been a lot of clamoring and whining about what the Rangers don't have recently.
Yes, there are definitely some holes that need to be addressed, none bigger than at center, specifically in the bottom six. But the closer we get to training camp, the less likely it becomes that the Rangers will add someone else to the fold. So it's time to stop worrying and start focusing on who can improve and help solve those issues from within.
---
---
David Desharnais was brought in after a less than stellar season split between the Montreal Canadiens and Edmonton Oilers. He was injured on-and-off during the regular season and was ultimately relegated to the fourth line after being dealt to the Oilers. But he has some really underrated playmaking abilities and would be better suited on the Rangers third line than fourth.
No, he doesn't offer the same physicality and defensive prowess as Oscar Lindberg had. But playing with superior linemates who can finish and create offensive opportunities than he did with the Oilers would be a boon to Desharnais' effectiveness and ultimately his stats.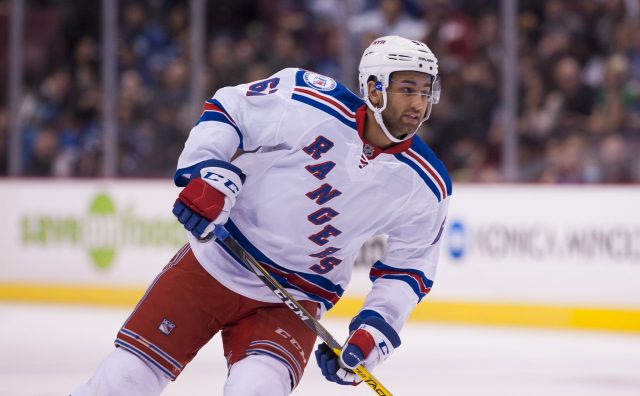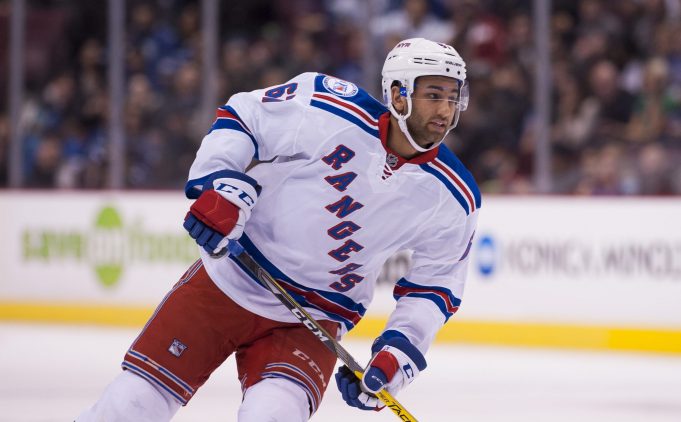 Now let's say someone like Cristoval Nieves comes into camp after bulking up this offseason, he could help fill the void departed by Lindberg. Nieves offers a bigger frame at 6'3", a stronger skating stride, and a longer reach that could help him become a more capable fourth line center.
Lias Andersson is another name that can be floated around to fill a center void. I hesitate with him to fill bottom six voids because you want to groom the kid as a future top six center, not just a defensive-minded fourth liner. I feel that part of the development of younger players is to allow them to play in situations that will allow them to succeed.
Placing someone with Andersson's skill on the fourth line, playing with Jesper Fast may stunt his growth as a future offensive-minded player. Nonetheless, it appears Andersson has a shot to make the big club and it'll up to the coaching staff to get him into a place in which he can succeed.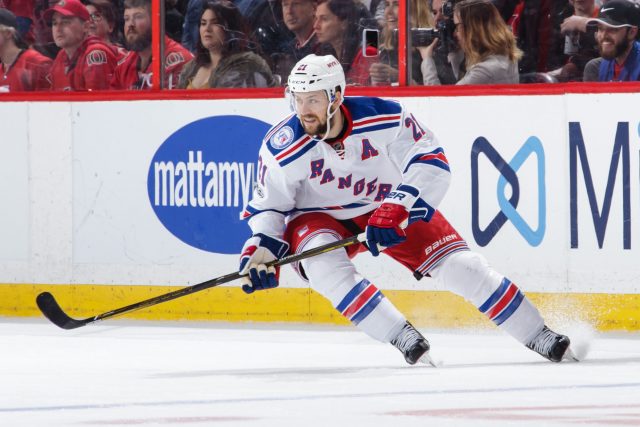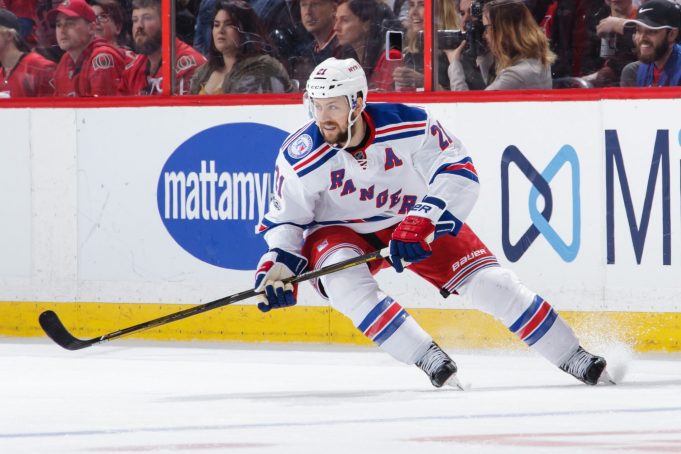 Rangers fans—and hockey fans in general—have the tendency of wanting equal returns for investments lost. So when they think equal value, they think equal production. In their minds, since the Rangers traded Derek Stepan, they need another center that can replace exactly what Stepan did. However, a more rational thinking would be that replacing Stepan will be done by a committee. We certainly don't need exactly what Stepan brought to the table the past few seasons.
Yes he was productive and yes he scored some big goals, but young (and more exciting) players like Pavel Buchnevich and Jimmy Vesey are in line to see sizable increases in their roles, which should see a jump in their production. It'll also be fun to watch what Mika Zibanejad can do after such a great playoff performance.
---
---
But to me, the key to all of this is Kevin Hayes. Hayes has size, talent, skill, and vision to be a more than capable top six center in this league and for this club. From all reports it appears Hayes has put the time in on and off the ice this season, knowing he has a much bigger role, so I believe this will be a big year for Hayes. If he can continue to grow and develop, he could be a serious piece for the New York Rangers for many years to come.
At this point, the Rangers have a nice cupboard of players and there's no sense in mortgaging their future to acquire one player from outside the organization. So, lets embrace the players that are currently here and stop worrying about the players that aren't. It's time for the next man up Rangers. Who's going to step up?