It's a stone-cold-lead-pipe lock that five keys—some questions, some not—stand between the New York Rangers and a successful 2017-18 season.
T
he New York Rangers are coming off a 102-point regular season, but that was only good enough to earn them the first wild card position for the postseason. They will need to improve in many areas if they want to have a home ice advantage in the playoffs.
The Rangers have made several offseason moves to improve the team, but there are still plenty of unanswered questions and improvements that need to be made. Here's a look at what they've got to take care of.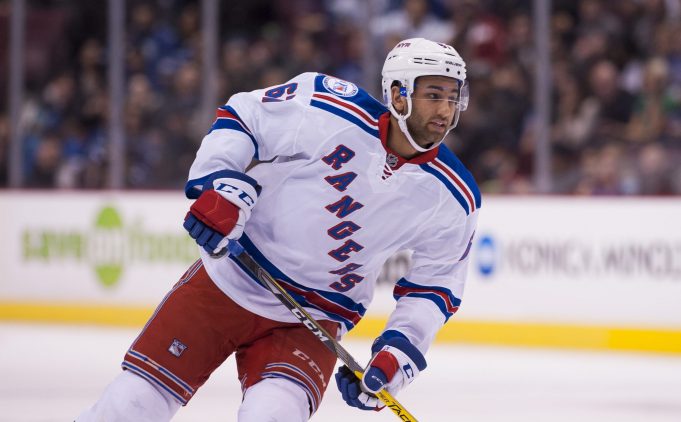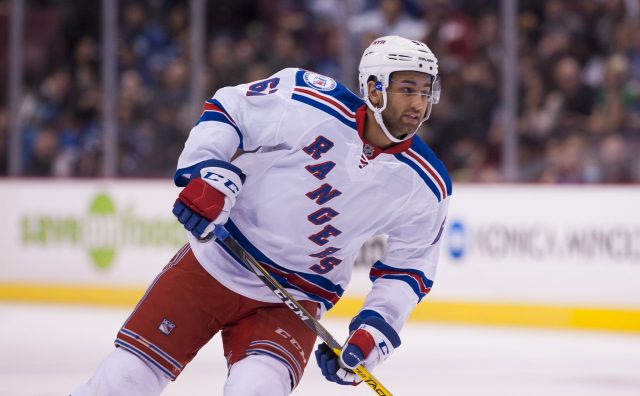 Who Is Going To Center the Fourth Line?
Since losing Oscar Lindberg to the Vegas Golden Knights in the expansion draft and then trading Derek Stepan to the Arizona Coyotes in late June, there's been a void up the middle for the Rangers.
Signing David Desharnais as a free agent helps some, but the Rangers still need someone who can handle fourth-line duties. The team has been tight-lipped regarding this situation, but I would think that first-round draft pick Lias Andersson will have an excellent opportunity to fill this position.
Another possibility could be Hartford Wolfpack center Cristoval Nieves. Head coach Alain Vigneault leans on his fourth line more than most coaches, so this situation should be addressed early in training camp.
---
---
The Power Play Must Be Productive
The Rangers were solid with the man-advantage, finishing the season tied with Calgary for 10th in the NHL at 20.2 percent. But they weren't nearly as effective at home. At Madison Square Garden they were at 17.2 percent, while they sat at 23.1 percent on the road.
Regardless, the power play needs to be in the top 5 of the NHL. Too many times the Rangers will either be down a goal or tied late in a game and the power play would fail.
Games are decided by the power play opportunities a team can capitalize on throughout the year. The Rangers have failed in that area too many times to count. If they're going to make a deep playoff run, they must take advantage of these opportunities.
The team did acquire Kevin Shattenkirk and Anthony DeAngelo in the offseason which should help improve their conversion rate. But Rick Nash, Mika Zibenajad, and the other top guys need to produce in order to make those acquisitions work out.
---
---
Winning At MSG
Home-ice advantage is supposed to be just that: An advantage. When a team comes into the Garden, you want the opposing team to be intimidated, to feel the energy, to know that they've entered an unfriendly place.
Last season, the Rangers posted a home record of 21-16-4. Not that intimidating, in my opinion. They never seemed to be that comfortable at the Garden. Passes weren't crisp, they seemed to go offsides early in games and always seemed a step behind their opponent. We already touched on their power play issues at home—they ranked 23rd out of 30 teams with the man advantage.
There is an expression used when home-ice numbers are this poor: it's "squeezing the stick too tight". The Rangers need to relax more on their own ice.
The home-ice factor is even more important when the playoffs begin. Game 7, at home in front of their own fans, is what all teams want. Winning at home is crucial to playoff success and the Rangers need to start playing better at the Garden for this to happen.
---
---
For better or for worse, "the King" is the team's leader. He's coming off a 31-20-4 season in 57 games played. It was the 11th time in 12 seasons that Hank has recorded at least 30 wins.
But Henrik is also 35-years-old and coming off a knee injury suffered while playing for Team Sweden in the World Championships. He went through an awful period last season, from February to April, where he went 7-10.
At one point fans were questioning his starting status and were calling for then-backup Antti Rannta to become the starter. Now, with Raanta gone and Ondrej Pavelec the backup, Lundqvist will have to be better and more consistent if the Rangers are going anywhere near the playoffs.
Hank has always been up to the challenge before and I feel he's going to have a great season, leading the team back to the playoffs. He'll probably have to play 60-plus games to get this done, but if anyone can do it, King Henrik can.
---
---
Alain Vigneault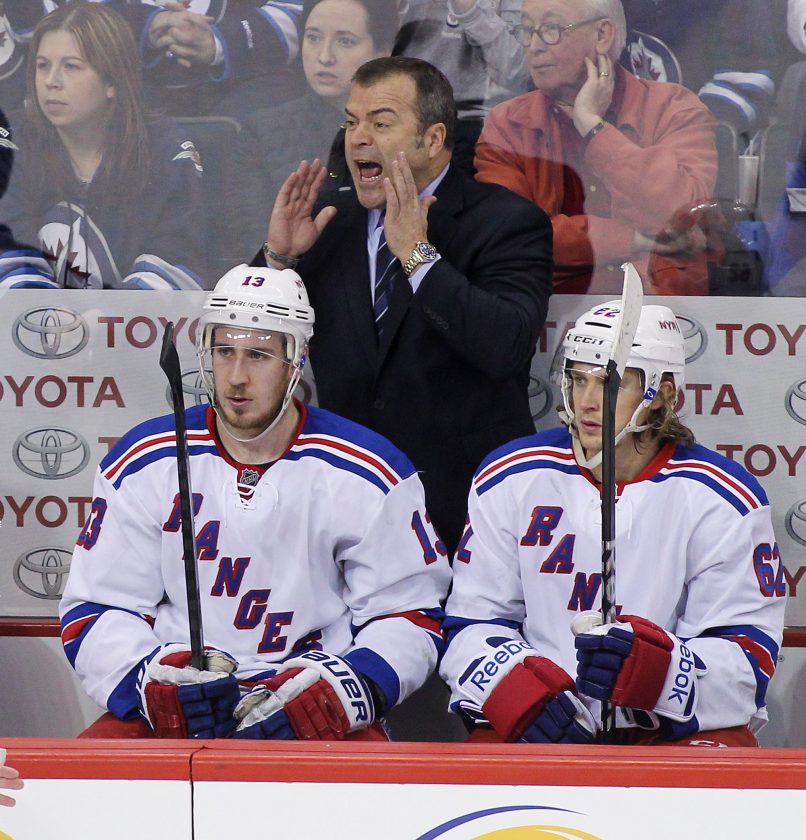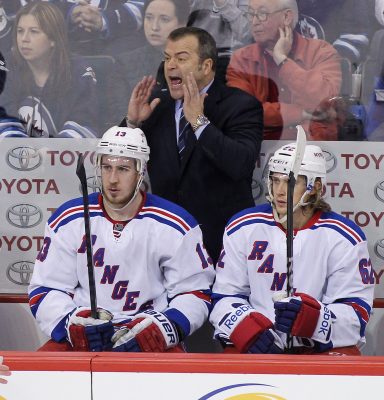 Vigneault is heading into his sixth season at the helm of the team. He has taken them to two Eastern Conference Finals and one Stanley Cup Finals. With 192 regular season wins and 61 playoff victories, it's hard to argue that his time with the Rangers hasn't been successful.
But he's going to have to change his coaching style to adapt to the shortcomings of the roster if he hopes to lead them to another playoff appearance.
That weak fourth line is an issue for a coach that likes to roll all of his lines in an attempt to wear down the opposition. He also needs to start mixing-and-matching late in games. Rather than stick with the center for whatever line is on the ice, he needs to call upon his strongest faceoff man for those key draws.
He also needs to give his lines time to form some chemistry, even when things aren't going their way. Too often he'd have a knee-jerk reaction and shake things up as soon as things weren't going well.
Vigneault is a great coach and fits in well the Rangers team.  Like his players, the coach needs to adapt to what he has on the ice game in and game out.
The Rangers have made plenty of improvements, but there's still work to be done. Training camp begins in about two weeks and their first preseason game is on Sept. 18.
Questions will begin to get answered as they prepare for their home opener on Oct. 5 against the Colorado Avalanche. I anticipate a great season and a deep playoff run.