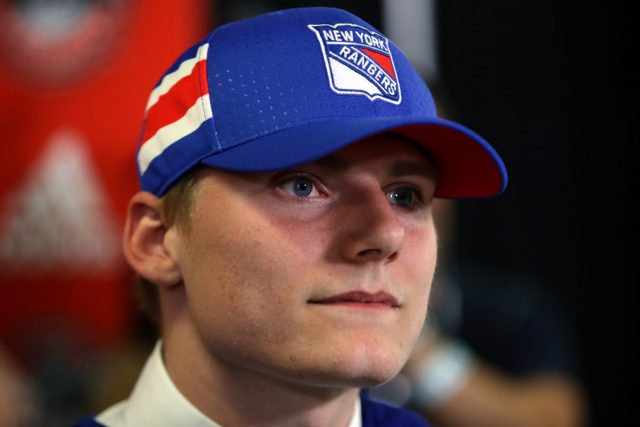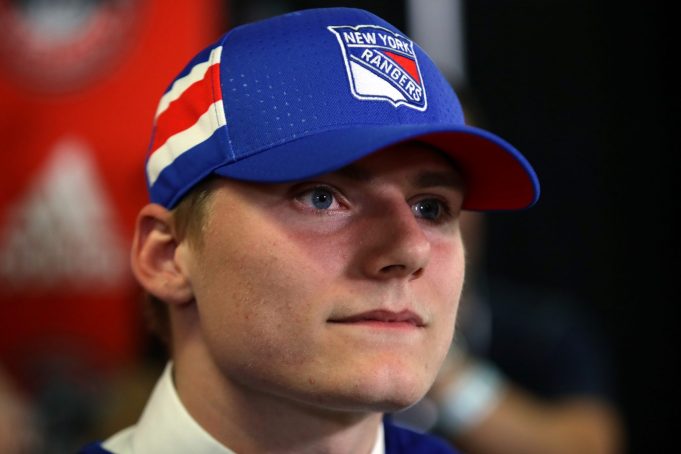 New York Rangers prospect Lias Andersson continues to showcase his abilities, making his transition to the NHL all the more likely.
Lias Andersson looks to be showing the New York Rangers that he may be ready to play in New York this season. Andersson scored another goal, this time on the power play,  as Sweden took on Canada at the World Junior Summer Showcase.
Lias Andersson (#NYR) tips a beautiful Erik Brännström (#VGK) pass home on the powerplay. #WJSS pic.twitter.com/jVs9wzW4CR

— Alex Nunn (@aj_ranger) August 4, 2017
Andersson, the Rangers first round pick this year, will attend training camp this September. The Rangers are in need of another center and should give him a serious look. Considering the way Andersson has performed at the Summer Showcase, the Rangers will have to give him quality games and ice time to see if he can step it up to the NHL level.
He has shown great speed and puck control along with a great hockey sense on the ice, two things that are needed when transitioning to the NHL level of play.