A quantum leap from one of their young players could be the key to the New York Rangers' fate in 2017-18.
T
he
New York Rangers
would love to see some of their young players break out next season. They
need
at least one to break out next season. In fact, they've needed it since they've risen to the level of Very Good but Just Not Good Enough to Hoist the Cup.
It's clear that the lack of an elite game-breaking player has cost the Rangers over the past six years. Two conference finals and one Stanley Cup Final stamped them as a strong team that lacked a critical piece – a superstar capable of carrying them over the championship threshold.
The Rangers have youth and upside on their roster, especially up front. So could one of those forwards – or perhaps a recently acquired young defenseman — be on the verge of becoming that player? Let's take a look.
The 22-year-old Russian endured a predictable first season in the NHL after leaving the KHL to join the team that drafted him in the third round in 2013. Buchnevich's ample offensive ability was apparent in training camp when he not only made the team but found himself in a top-six grouping with Chris Kreider and Mika Zibanejad to start the season.
The rookie had some good moments early on — he scored a goal in four straight games in November — but immediately after was lost for two months with core muscle injuries. He delivered two goals and four assists in his first four games back in January, but the inevitable adjustment period to the NHL followed. Buchnevich was in and out of the lineup, totaling 41 games and eight goals with 12 assists overall. He also made it into four playoff games and recorded one assist. Buchnevich registered an encouraging plus-6 rating for the season.
VERDICT: 
It's still a tad early for the Rangers to know what they have here. They'll need to see more of Buchnevich, whose youth and inexperience render him a largely unknown quantity. Nevertheless, the club has high hopes for him and he should receive more playing time this season, perhaps on a third line after he dropped to the fourth at times toward the end of last season. The Rangers would like to see progress, though expecting Buchnevich to bust out and claim top-six minutes at this point might be expecting a little much.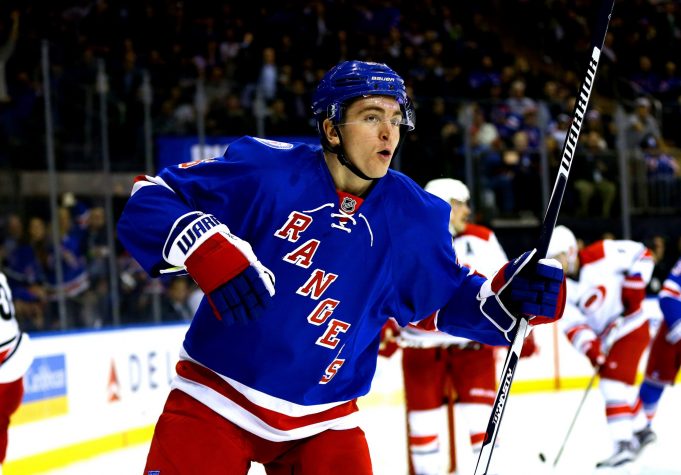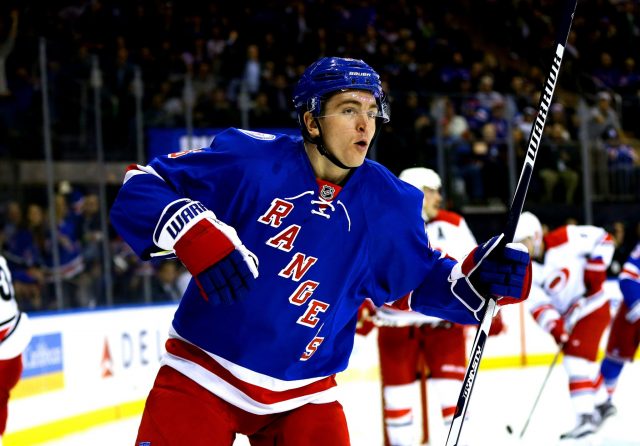 Jimmy Vesey
The Rangers won the sweepstakes for the Harvard prodigy before last season, completing a winding journey for Vesey in which he spurned Nashville after being drafted by the Predators in 2012, went to college instead and then chose to sign with New York over several other suitors. Like Buchnevich, the Rangers saw his obvious offensive potential and endured some ups and downs from the winger, though Vesey took to the NHL game considerably faster than Buchnevich.
The 6-foot-3 Vesey became a fixture in the lineup, often paired with Rick Nash and sometimes now-departed center Derek Stepan, and the veteran influences appeared to help him find his stride more easily. Vesey played in 80 games and recorded 16 goals and 11 assists, a solid effort for a player right out of college. There were, of course, growing pains; after picking up six goals and three assists in his first 10 games, the 24-year-old managed one goal in his next 13 and suffered similar droughts throughout the course of the regular season.
Vesey rose to the challenge in the playoffs, however, and turned in several outstanding efforts, in particular when he recorded a goal and an assist May 6 against Ottawa. Strong on the puck and playing with an edge (even engaging Montreal's Max Pacioretty in a fight in the first round), he was often among his team's best forwards during the Senators series.
VERDICT: 
Vesey's postseason play seemed to establish him as a rising player who might develop into a top-six fixture this season. The Rangers love his work around the net and aggressive style. This is perhaps the team's best hope for a breakout performance in 2017-18 — if he can avoid the dreaded sophomore slump.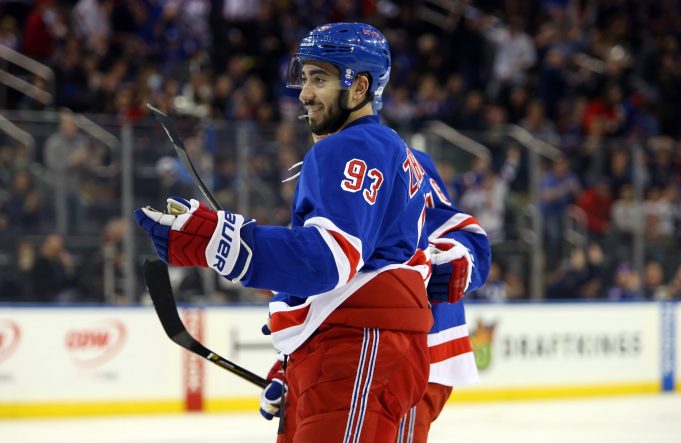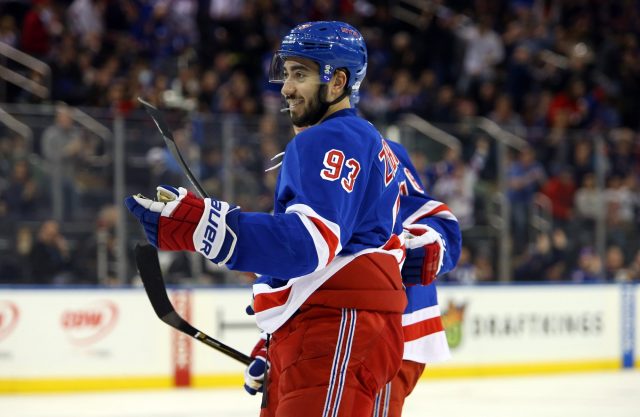 Mika Zibanejad
The owner of a new five-year contract and finally settled after being acquired from the Senators, his first NHL team, for Derick Brassard before last season, it's worth remembering that Zibanejad is only 24. Subject to some doubts by evaluators who worry that he won't live up to his lofty draft status (sixth overall in 2011), it's possible Zibanejad has spent his first five-plus seasons figuring it out and is ready to give the Rangers a true No. 1 center.
Zibanejad recorded 37 points, despite missing 26 games with a broken leg, in his first season in New York and led the Rangers with nine points in the playoffs. His big wrist shot and willingness to drive to the net with his 6-2, 215-pound frame was sorely missed when he was out.
VERDICT: 
Zibanejad being positioned for an uptick in performance couldn't come at a better time for the Rangers, who are thin at center after the loss of Oscar Lindberg to Vegas in the expansion draft and the trade of Stepan to Arizona. The Rangers acquired him with the expectation that he would develop into the top-line pivot they crave, and there's no reason why Zibanejad can't take that step this season and exceed his career highs of 21 goals and 30 assists set in 2015-16.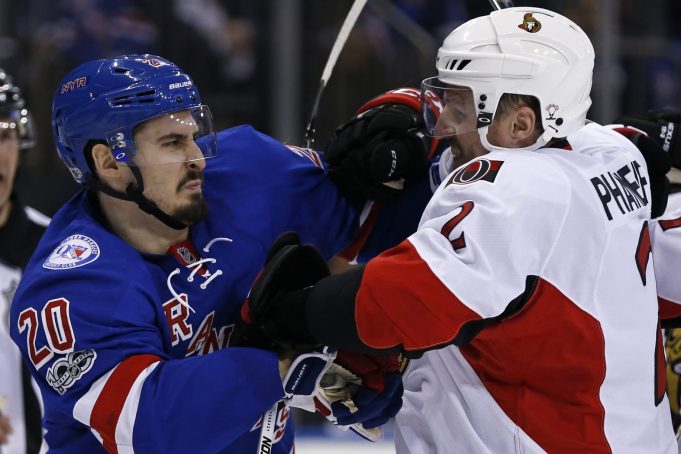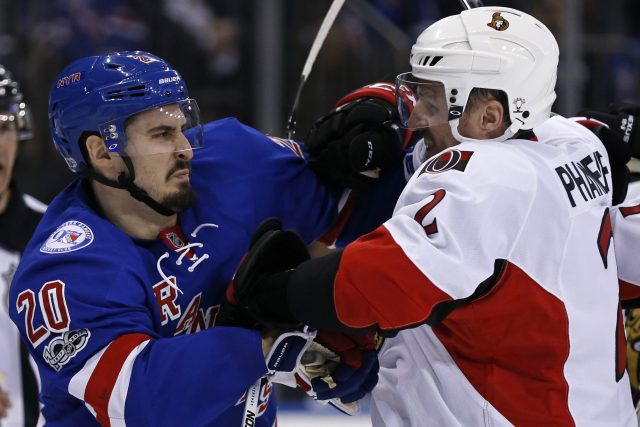 Chris Kreider
An oldie but goodie. Will this be the season the freight-train left wing with the big shot and elite skating ability puts it all together? Many fans would probably say no, but at 26, Kreider is still too young to dismiss the possibility of him being a top power forward – especially after he notched career bests in goals (28) and points (53) last season. Has the 6-3, 228-pounder finally figured it out and now plans to spend games wreaking havoc with his speed and power all over the ice, the way he did in the series-ending Game 6 against Ottawa last season?
VERDICT: 
We've heard "This is a big season for Kreider" before, but that's truly the case this time. Barring injury, you'd think that if the upward trend levels off or turns downward this season after the encouraging 2016-17, Kreider will pretty much have established himself as a good-to-very-good player that doesn't dominate nightly — even though he could. The Rangers will probably accept him as he is, but they are hoping there's more to come.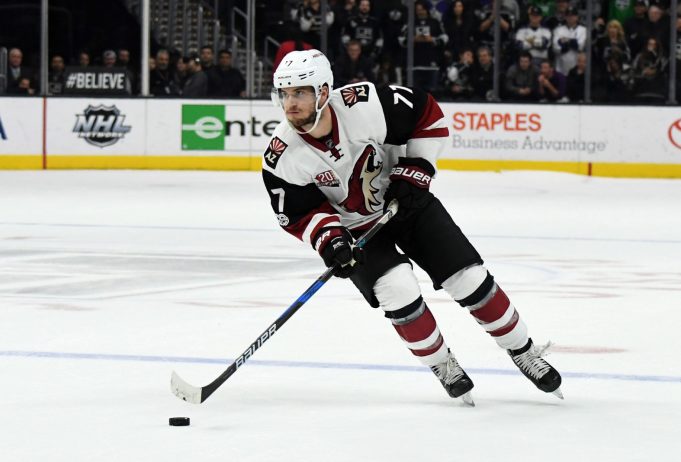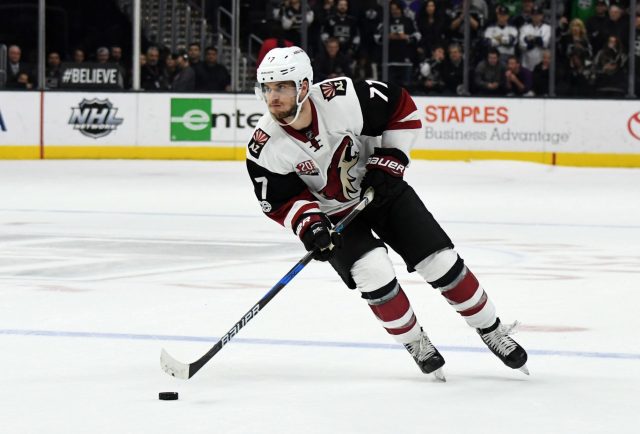 Anthony DeAngelo
A complete wild card, but worth some speculation. Does a change of scenery and a move to the area where the offensive-minded defenseman grew up (Sewell, N.J.), along with playing in coach Alain Vigneault's up-tempo system, result in the Blueshirts getting a steal in the Stepan trade? On paper, DeAngelo is a great fit for the Rangers' style, and he wouldn't face much pressure playing on the third pairing. Two of his five goals and nine of his 14 points in his rookie season of 2016-17 came on the power play. Does he earn second-unit PP responsibilities, giving the Rangers depth in that area behind presumed No. 1 power-play point man Kevin Shattenkirk?
VERDICT: 
Vigneault has built a reputation of developing young players through tough love, and there seems to be a good chance that approach might be required here. Some character questions surround DeAngelo, and the maturation process might be ongoing. Being under the tutelage of Vigneault — as well as captain Ryan McDonagh and fellow veteran blueliners Brendan Smith and Shattenkirk — could make a difference for the talented 21-year-old who was drafted 19th overall by Tampa Bay in 2014. He seems to be in a perfect situation to start to deliver on his promise, though it might be a little early to expect really big things from him.