After a disappointing start to the season, the New York Lizards are ready to fight back and bring another title home for their ownership.
The mark of a great organization in sports is not to panic when a team is struggling or gets off to a bad start.
In the case of the New York Lizards, the 2017 season has not gone the way it was drawn up during the preseason. With the offseason acquisition of star midfielder Joe Walters to what was already a star-studded team including the likes of Paul Rabil and Rob Pannell, there were high hopes early on for the Lizards to win their second Major League Lacrosse title in three years.
But with a wacky schedule and a lack of time to build chemistry, the Lizards are 5-6 heading into Thursday night's home game against the Boston Cannons.
"Inconsistent is probably the word that I use most to describe it," Pannell told Elite Sports New York during an exclusive interview. "It was inconsistent in the first five or six weeks of the season because we just didn't have a consistent enough time together."
For some teams, a bad start to the season could mean an itchy trigger finger by the front office and ownership.
But the Lizards know how to win and owner Andrew Murstein continued to let his lacrosse people do their jobs. Head coach and general manager Joe Spallina engineered a trade deadline deal to acquire attackman Will Manny and midfielder LoCascio from Boston while also re-acquiring midfielder Jo-Jo Marasco, a key member of the 2015 championship team, from Rochester.
Murstein, the President of Medallion Financial Corporation and a group of investors purchased the Lizards in 2012 and then a year later the team drafted Pannell out of Cornell. Now, in his 5th season with the Lizards, Pannell can speak firsthand about how good this ownership group and the front office led by CEO Jeffrey Rudnick has been.
"They've done everything that you can ask out of an ownership group to provide the coaches and the players with the resources to play this game both full-time for a lot of us and as well as like a professional sport, which it is," said Pannell. "The Lizards find a way to make it happen and that speaks on Andrew Murstein and his staff and their want and willingness to win."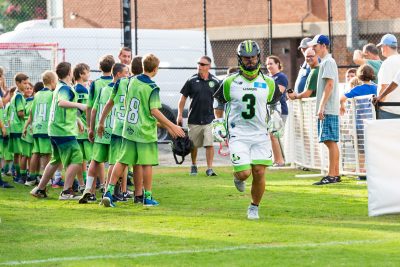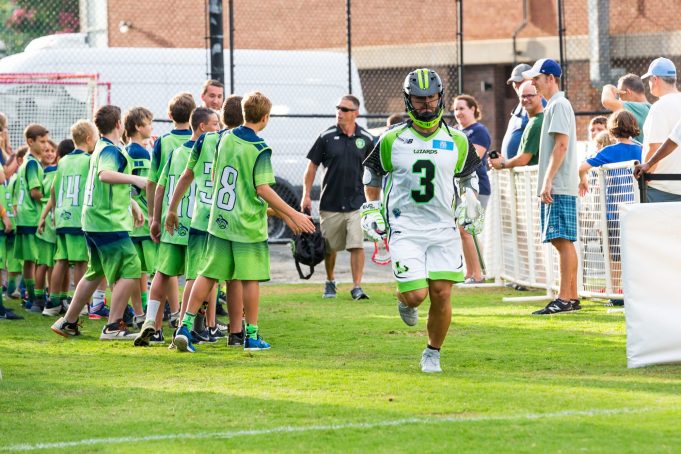 Murstein has truly been a model owner since purchasing the team five years ago. He lets the experts make the lacrosse decisions but he's involved to the point where he takes the time to get to know his players and coaches. He also spends a great deal of time asking questions and gaining knowledge of the sport.
"That's really what you want out of an ownership group," said Pannell who is third on the Lizards with 34 points (16 goals and 18 assists), "One who is going to be in contact with you and wanting to know about personnel."
Pannell, like many of the other Lizards players, have been able to spend some time with Murstein off the field. Very often, Murstein will take players out to dinner as well to other sporting events like NASCAR races as he is also the co-owner of Richard Petty Motorsports, his first foray into sports ownership as part of the Medallion Sports Properties division.
Murstein is, without question, a players' owner.
"I think a relationship with anyone is what you make it," said Pannell, a 2017 All-Star selection that missed three games earlier this season because of injury. "Right from when I was drafted Andrew was great to me. I've been to the Daytona 500 with him and we certainly got to know each other a little bit more. We've talked personal and business and I've been to his son's bar mitzvah. We're very fortunate to have a guy like Andy behind the New York Lizards."
And now, with just three games to go in the regular season, Pannell and his teammates hope to give Murstein a couple of extra games to watch from the owner's box as the Lizards look to squeeze out a playoff berth. All they have to do is finish anywhere in the top four and they punch their ticket to the postseason.
Once that happens, anything is possible especially for a team that is loaded and can wreak some havoc in the playoffs.
"Absolutely and I think that's the beauty of the MLL, that any team that makes the playoffs has as good a chance of winning the championship as any other team just with how talented each team is," said Pannell. "I think even with a 5-6 record right now, all we have to do is get a spot in the playoffs and I think once that happens it's a new season and we'll certainly have a team of veterans that has been there before and hopefully knows what it takes to win two games."
It's appropriate that the Lizards are presenting their first ever "80s Night" on Thursday when they host the Boston Cannons at Hofstra University.
They would very much like to throw it back a couple of seasons to 2015 when they captured the third MLL Championship in franchise history. They might have to run the table over the final three games to get in the playoffs, but their focus is on step one.
"We definitely need a win," said Pannell. "It's a must-win game. If we don't win (Thursday), it's going to be very difficult for us to make the playoffs. In front of a home crowd on a Thursday night with Boston coming in, it's a huge game."
And with 80s pop icon Tiffany performing at halftime of 80s night, it's important to note that should the Lizards win Thursday and some other results go there way, they could be singing a tune they hope to cover at the end of the season.
"I think we're alone now….in the top four!"