The Derek Stepan trade doesn't necessarily make the New York Rangers better than if they had left him exposed in the expansion draft. 
N
ew York Rangers fans are a little excited these days.
Not bouncing-off-the-walls excited — most understand this team probably isn't a Stanley Cup favorite going into next season — but pumped up nonetheless.
The euphoria of native son Kevin Shattenkirk stunningly arriving hasn't worn off, and he's ready to pair with Ryan McDonagh in what could be a dream top defensive duo. The intriguing Anthony DeAngelo joins him at the back end, a player who might be a perfect Alain Vigneault type. Center Lias Andersson, the seventh overall pick in the draft who arrived along with DeAngelo via the blockbuster Derek Stepan trade with Arizona, could find his way to Broadway this season despite being 18 years old.
That deal got the juices flowing in Rangerstown. It's worth pointing out after the fact, though, that the club still would have been better off right now leaving Stepan unprotected in the expansion draft.
Sorry to throw that bucket of cold water.
But it's true.
Let's take a look at the net gain with the way things did actually go: The Rangers received the seventh pick (turned into Andersson) and DeAngelo for Stepan and Antti Raanta, the extremely valuable backup goaltender who would start for plenty of teams (and just might for the Coyotes) — an unfortunate loss for the Rangers that Arizona insisted on for the favor of taking Stepan's onerous contract. That's the one with the annual $6.5 million salary cap hit for the next four years, which includes full no-trade protection for the first two and a limited no-trade in the final two.
Now, had general manager Jeff Gorton left Stepan unprotected in the expansion draft, as so many insisted he couldn't and "lose him for nothing?" Two possible scenarios.
Two possible scenarios.
One would be Vegas selecting Stepan, thereby removing his deal from the Rangers' books. That decision would more crucially have led to them protecting either speedy wing Michael Grabner or, more likely, center Oscar Lindberg. Let's say it was Lindberg — whom the Golden Knights did end up selecting. That means the Rangers couldn't acquire Andersson and DeAngelo — but are those players more valuable than Lindberg alone? It remains to be seen how (or if) they develop, but the Rangers would have been left instead with a rising 25-year-old center who will probably end up on one of Vegas' top two lines next season and appears headed for a star turn after a strong postseason performance.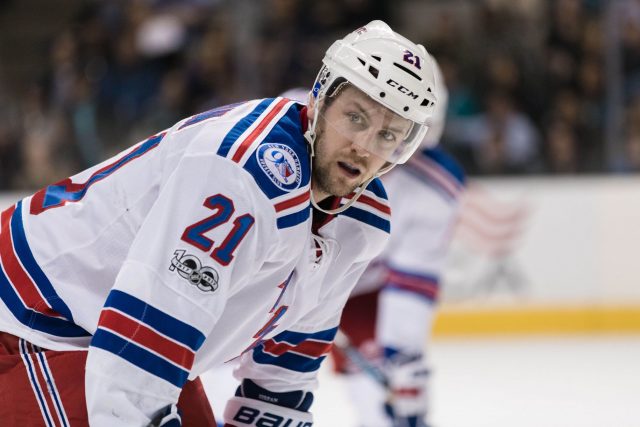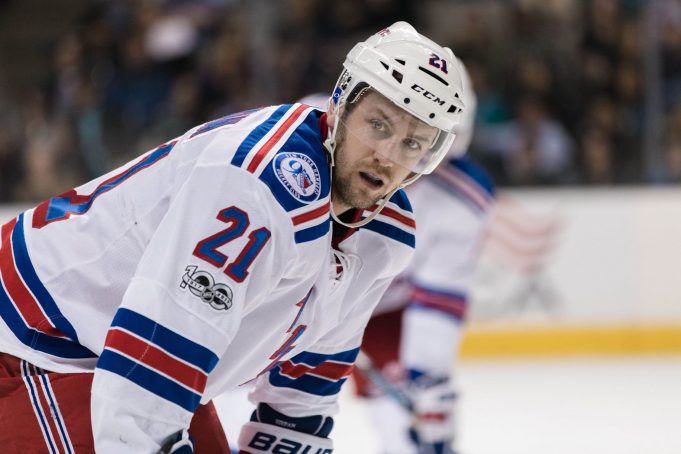 Put another way — do many fans still think Stepan is better than Lindberg after last season's playoffs? ("Stepan scored the winning goal in Game 7 against the Capitals" is no longer a valid argument).
So scenario No. 1 means the Rangers lose Stepan and keep Lindberg over two promising but unproven commodities — and they'd retain Raanta and Grabner. The Rangers would maintain depth in the middle with Lindberg, with recently signed David Desharnais being counted on as a fourth-liner and nothing more. Now, the age-old question of whether to move J.T. Miller from the wing – where he's proven to be most effective – back to the middle hangs over the team, a possibility that reeks of desperation.
Maybe Andersson or youngster Cristoval Nieves is ready to step in. Maybe they aren't. There are always growing pains and uncertainty with young players. Was protecting Stepan so the Rangers could trade him worth it? We shall see. Remember, that decision resulted in the loss of one of the team's most promising young players who happens to man a premium position.
Scenario No. 2 would have turned out even better for the club: The Golden Knights don't want Stepan's contract on their books, ignore him and select Grabner or Raanta (again, Lindberg presumably protected). The Rangers can then still deal Stepan to Arizona for the same haul. So the Rangers keep Lindberg and add Andersson and DeAngelo while losing Stepan and Grabner or Raanta.
Still sounds better than what they actually did.
Andersson and DeAngelo might develop into top players, rendering the argument presented here moot. But many talent evaluators didn't put a high ceiling on Andersson, seeing him instead as a more polished all-around player that's closer to the NHL than other prospects in the draft — and rumors swirled that the Rangers selected Andersson only after trying to package the seventh and 21st picks to move up to No. 3. Will he be better than Lindberg? That's a big maybe.
As for DeAngelo, his offensive ability from the blue line is exactly what's craved in today's NHL. The Coyotes, though, apparently weren't too troubled at having to give him up, and possible character issues raise a red flag. He was suspended three games last season for abuse of an official. If nothing else, he's unproven like Andersson.
The best decision isn't always the easiest one, but it doesn't seem as if leaving Stepan exposed would have been the hardest one to make. The Rangers need Andersson or DeAngelo to at least match Lindberg's career to even make this a wash; if one or both outperforms him, it's, of course, a win. That's betting big on percentages, though, and uprooting Miller from the wing to fill the gaping hole at center left by the loss of two players adds additional drag if it happens.
Maybe it works out. Maybe not. In the meantime, there's that great Shattenkirk story …