Hello NHL centers. Where are you? Jeff Gorton and the New York Rangers search for a legit center to plug in continues. 
While much of the free agency buzz dies down in the middle weeks of July, the New York Rangers continue to evaluate the conundrum of not having four locked-in centers to start the season.
As Dave Matthews would tell you, the answer to the question is really more a two-step process:
1. Is the missing center already within the Blueshirt organization or will Jeff Gorton and Co. need to look elsewhere to find their man?
2. Regardless of step number one–who is that center?
The market for unrestricted free agent centers this summer was not exactly explosive, to begin with, but with the signing of Kevin Shattenkirk, the Rangers reportedly bailed on discussions with Jumbo Joe Thornton, who could have been a nice addition for the right price point on a short-term deal.
While Cristoval Nieves could provide that option at least to start the season, and interesting tidbit was thrown out by Larry Brooks in which the hypothetical Maple Leafs pursuit of John Tavares could make Tyler Bozak available for the right price.
The 31-year old Bozak is coming off a career year with 18 goals and 37 assists, good for 55 points.  While those are not all-NHL, he importantly wins a career 53.6% of his faceoffs and was seventh in the NHL last season at a 56.7% clip.  
Having a center who can win that vital last faceoff in Hank's zone or big draw in the offensive zone late in the game down one is one of the most underrated strategic advantages good teams generally possess. Bozak's manageable $4.2 million cap hit expires at the end of this season, but with Nick Holden and the now seemingly surplus of options at the back end, a trade could work itself out here.
Da Beauty League, with Mac and Brady
Rangers fans won't have to worry too much about Captain Ryan McDonagh and rookie sensation Brady Skjei staying in shape this summer, as they'll be teaming up once again in Da Beauty League.  For those wondering, Da Beauty League is returning for its second season and is a 4-on-4 hockey tournament played up in Minnesota, brimming with NHL talent.
Also included amongst the rosters are Rangers prospects Vinni Lettieri and Steven Fogarty. "Da Beauty League lives by the attitude of the beauty." The slogan is an A+, as is a night of watching Mac and Skjei squaring off with tons of open ice against other NHLers such as Dustin Byfuglien, James van Riemsdyk and Jake Guentzel.
See the full rosters here: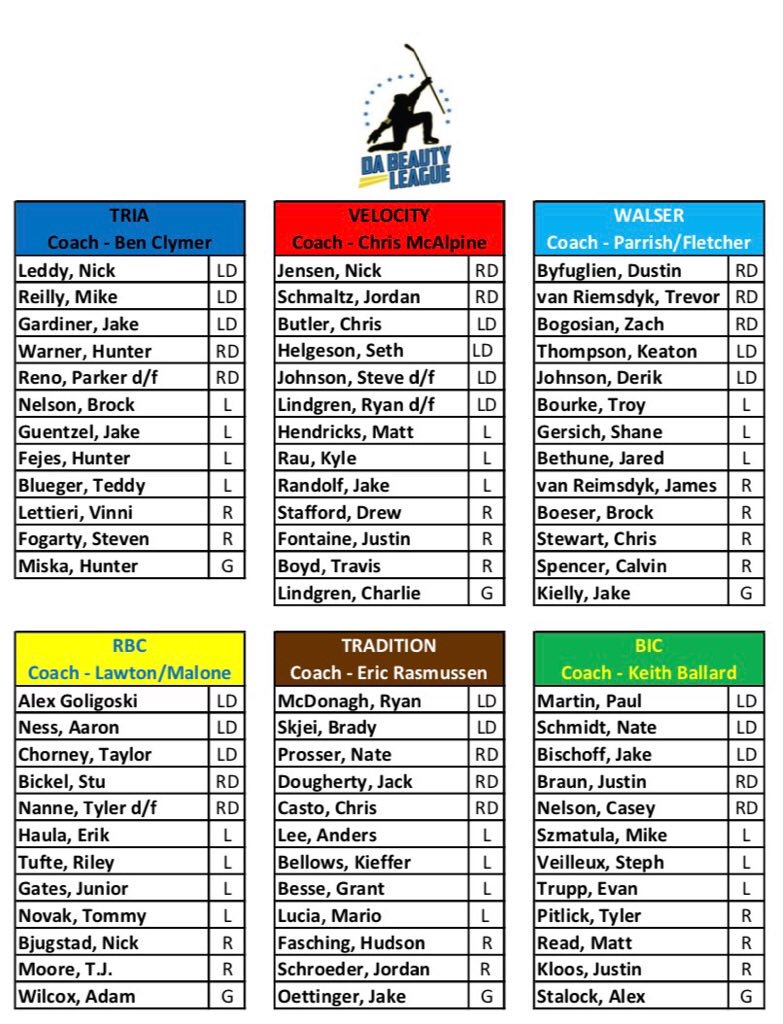 Oh, and the "very part-time Honorary Commissioner" is none other than 2016 NHL All-Star MVP, John Scott. Not too shabby for a Tuesday night in Edina, Minnesota.