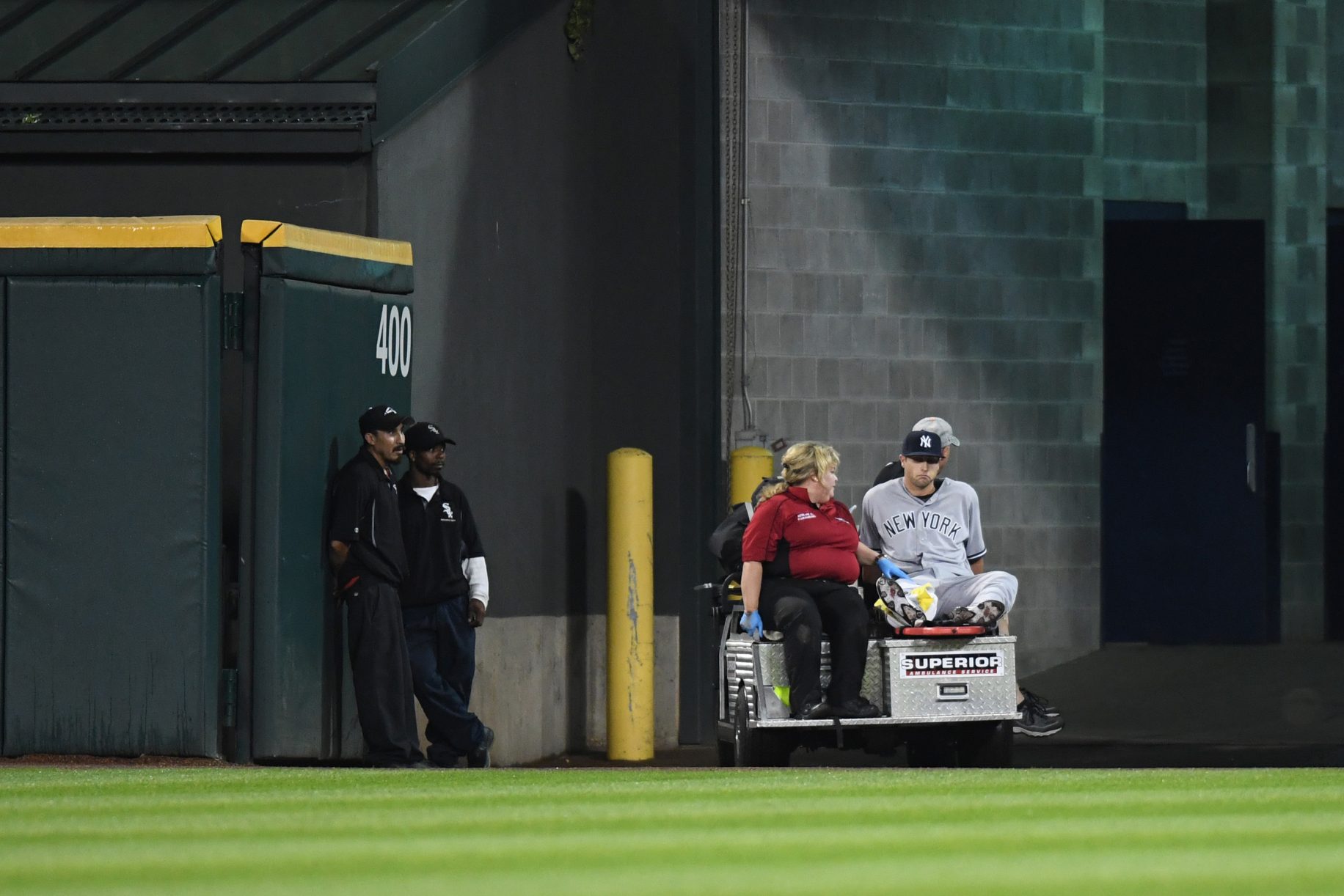 New York Yankees prospect Dustin Fowler endures a nightmarish MLB debut as he crashes into the wall and leaves on a cart via injury.
Poor kid. There aren't enough words to describe what New York Yankees outfield prospect Dustin Fowler is going through at this very moment.
First of all, the regularly scheduled 8:10 p.m. ET first pitch on the south side of Chicago was postponed due to rain. The two teams didn't start until nearly three hours later and in the bottom of the first inning, Fowler, playing right field (a natural centerfielder), went after a Jose Abreu ball that was slicing towards the right field foul line:
https://twitter.com/EliteSportsNY/status/880632456159928321
Ecstacy quickly turned into bitter disappointment for the 22-year-old kid from Caldwell, Georgia.
After leaving the field via cart, it was revealed that Fowler had ruptured his right patella tendon as his right knee came crashing into the right field wall.
Word on Dustin Fowler: open rupture of the right patella tendon in right knee. He'll have surgery tonight. Devastating. @EliteSportsNY

— Christian Kouroupakis (@ckouroupakis) June 30, 2017
The worst part about the Dustin Fowler injury is that he was dong the right thing, BUSTING HIS ASS towards the wall. #Yankees

— Elite Sports NY (@EliteSportsNY) June 30, 2017
The White Sox currently hold a 4-2 lead in the bottom of the fifth inning. Rob Refsnyder came in to replace the injured Fowler.