Twenty months after the New York Mets thrilling NL Pennant season, the organization can't shed Daniel Murphy and the "Curph."
"Muuuurph." The long-winded name at Citi Field didn't last as long as "Zuuuuuuuuuuuc," but for those who understand, it absolutely rivaled the Madison Square Garden fan-favorite chant for the beloved Mats Zuccarello. Long-winded or not, the noise was universally known meaning one thing in Flushing, New York.
"Murph" meant Daniel Murphy.
You know, that kid who was called upon during that turbulent 2008 season, the one that saw the Mets not only make a managing change for the worse — Willie Randolph to Jerry Manuel — but choke away and collapse in September for the second consecutive season.
But alas, this kid Murphy could hit. He loved to hit. He was born to hit. He was a student of hitting. And it all finally came full circle when during the October of 2015, Murphy firmly planted his name in New York Mets history batting an incredible .351 with seven home runs and 11 runs batted in (all of which came during the NLDS and NLCS).
Murph literally carried the Mets offense on the world's biggest stage. Even the most pessimistic of Daniel Murphy fans couldn't comprehend a situation in which the Mets wouldn't be interested in bringing the 30-year-old No. 3 hitter back. Sure, he never displayed fine fielding and sure, his high season count of home runs (14) and runs batted in (78) weren't Ruthian, but something seemed to click heading down the stretch with Yoenis Cespedes near him and Kevin Long in the dugout.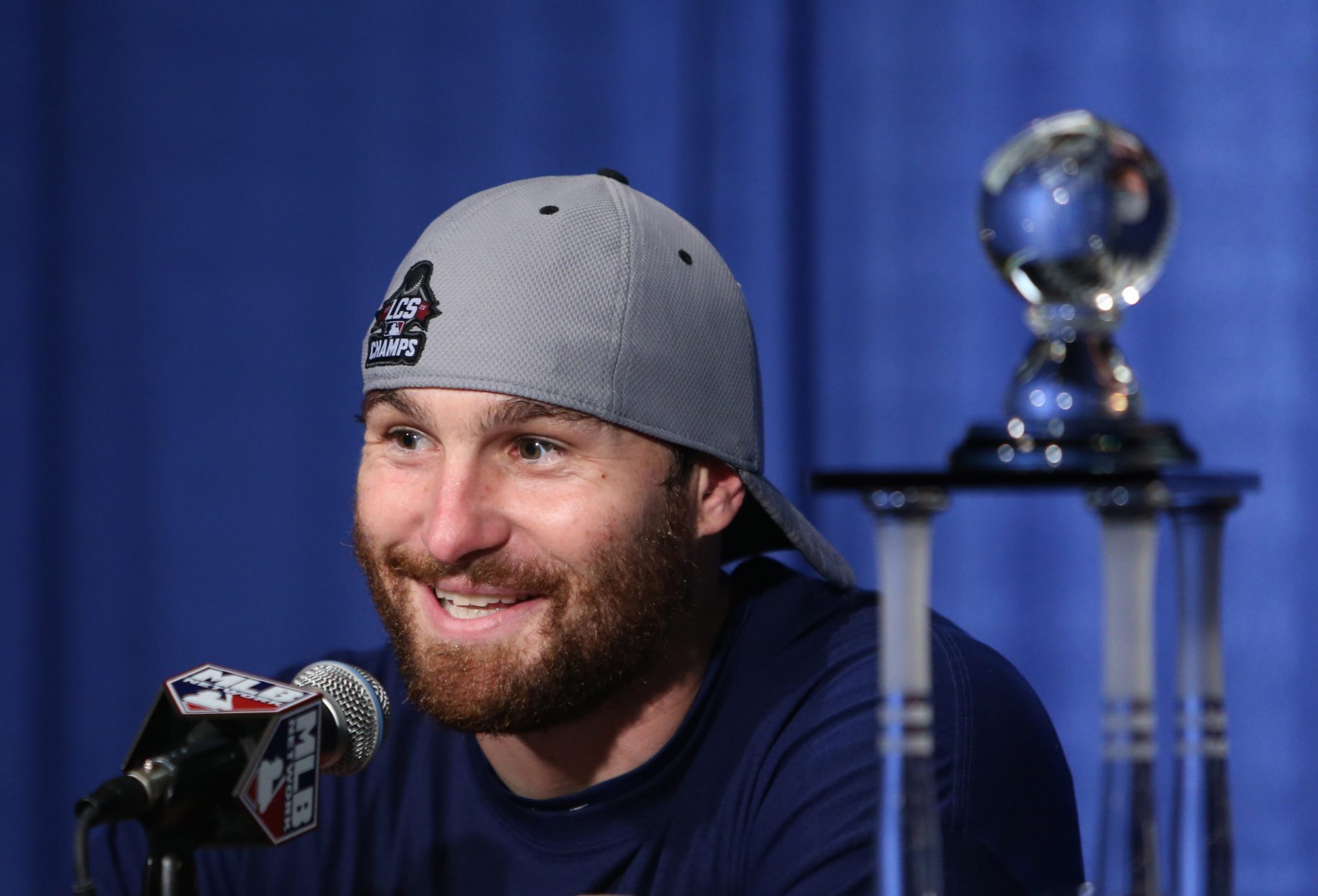 Why mess with fate? Why mess with a good thing?
We all know what happened. Sandy Alderson passed — for arguing reasons we still aren't completely sure of — and Murphy went on to hit a cool .347 with 25 home runs and 104 runs batted in with the hated Washington Nationals a season ago. Neil Walker, Murph's replacement who actually earns more dough, enjoyed a fine season himself, but fell victim to injury and missed the crucial pennant race months. (Oh yeah, he's injured now, too, while Murphy continues on as one of the best hitters in the National League.)
A curse, though? This is why we're here today.
Truth be told, it'd be unfair to label Murphy to the Nats a true curse. It's entirely too early for that discussion. The Nats, while they bounced back in fine fashion in 2016, still fell in the NLDS, the series that has hosted a house of horrors for the franchise since its inception. The Mets have also made the playoffs Murph-less, albeit a single-game NL Wild Card scenario that saw them bested by the clutch beast known as Madison Bumgarner.
Therefore, the curse talk is a little rough. Instead, we bring you "The Curph," courtesy of @ptero and @AARPGoddess of Twitter.
This is all because of the Curse put on us by the-name-we-can-never-mention-although-we-always-do. AKA as the #Curph pic.twitter.com/sklKvDBBnG

— AARPGoddess (@MARSHALANDAR) August 17, 2016
It's not quite a curse, but it's troubling, indeed.
Just gander at the ridiculous signs since the ousting of Murphy at Citi Field went down:
While usually injured, the 2016 and 2017 seasons have been horrid in terms of injury for the New York Mets.
Murphy only hit .300 twice with the Mets and both times came when he played fewer than starter-level games (49 and 109, respectively).
The Chicago Cubs, the very same Cubbies the Mets vaunted starting pitching dominated during the fall of 2015, won the world series despite a real curse haunting the club for over a century.
Daniel Murphy has transformed into the greatest Mets killer, lighting up every chance he gets to oppose his former club.
Murph has now reached base safely against the Mets in 28 straight games, the very same number he wore in New York.
In case you were wondering, Daniel Murphy has now reached base safely in 2⃣8⃣ straight games against the Mets. pic.twitter.com/inxL0jY2sd

— Washington Nationals (@Nationals) June 17, 2017
[graphiq id="dDmNuQMV1id" title="Daniel Murphy Career Batting" width="800″ height="403″ url="https://sw.graphiq.com/w/dDmNuQMV1id" frozen="true"]
As it stands right now, New York trails Washington in the NL East standings by 10.5 games.
[graphiq id="59j5F89MAjH" title="NL East Standings" width="550″ height="563″ url="https://sw.graphiq.com/w/59j5F89MAjH" frozen="true"]
The sad fact about these Mets is they aren't without talent. When healthy, the team has the ability to finish as the No. 1 seed in the National League. The lineup is filled with power at almost every position. Although streaky ane extremely prone to station-to-station offense, it feasts on weak hitting. In the playoffs against great pitching is where such a streaky lineup would find trouble, but Murphy and a little bit of Curtis Granderson bailed them out in October two seasons ago.
As far as the pitching is concerned, forget about it. Sandy Alderson made all the right moves leading up to this date. They simply cannot stay healthy and the staff has fallen to pieces.
The Curph.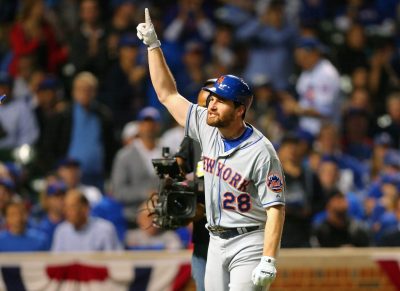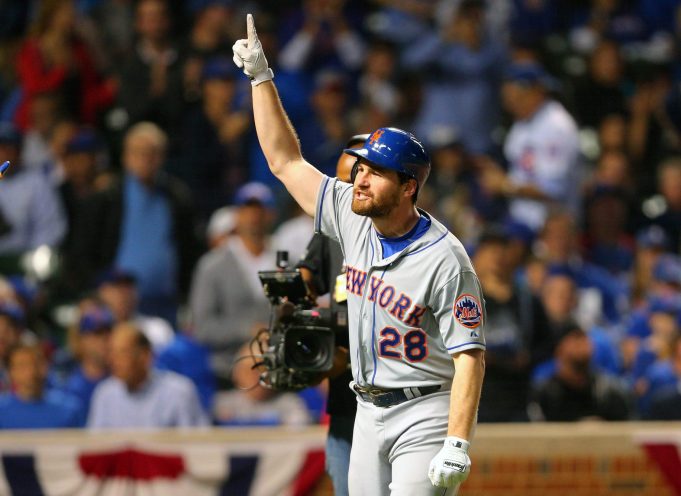 Sadly, there isn't much that can be done about it now. All Terry Collins and company can do is look to heal the troops and get after it day by day while watching Murphy and the Nats control the division.
From a front office and fan perspective, there is something that can be done. Whether you agreed with allowing Murphy to walk or not, we all need to now understand the massive mistake it was to let such a character guy go. Prior to October, there's no argument either way. As a defensive liability and somebody who proved he's not a montster at the plate, it was easily conceivable to let the man walk.
Rumors still surround the organization allowing him to walk purely based on disagreeing with his personal views. If this is true, the Curph is deserved. If it's not, we need to admit the mistake and understand once such a truly special October happens to the point it truly cements a player in organization history — as such was the case with Murph in October of 2017 — that guy cannot walk.
No. It's not true that the Mets couldn't have signed both Murphy and Cespedes. They traded for Walker who's making more than Murphy. That point doesn't ride anymore.
No more arguing. The only way around "The Curph" is to admit the massive blunder and fight on. You simply don't allow a guy who dropped all of our jaws for three weeks straight to walk like that.
It's the type of attitude that leads to real curses.