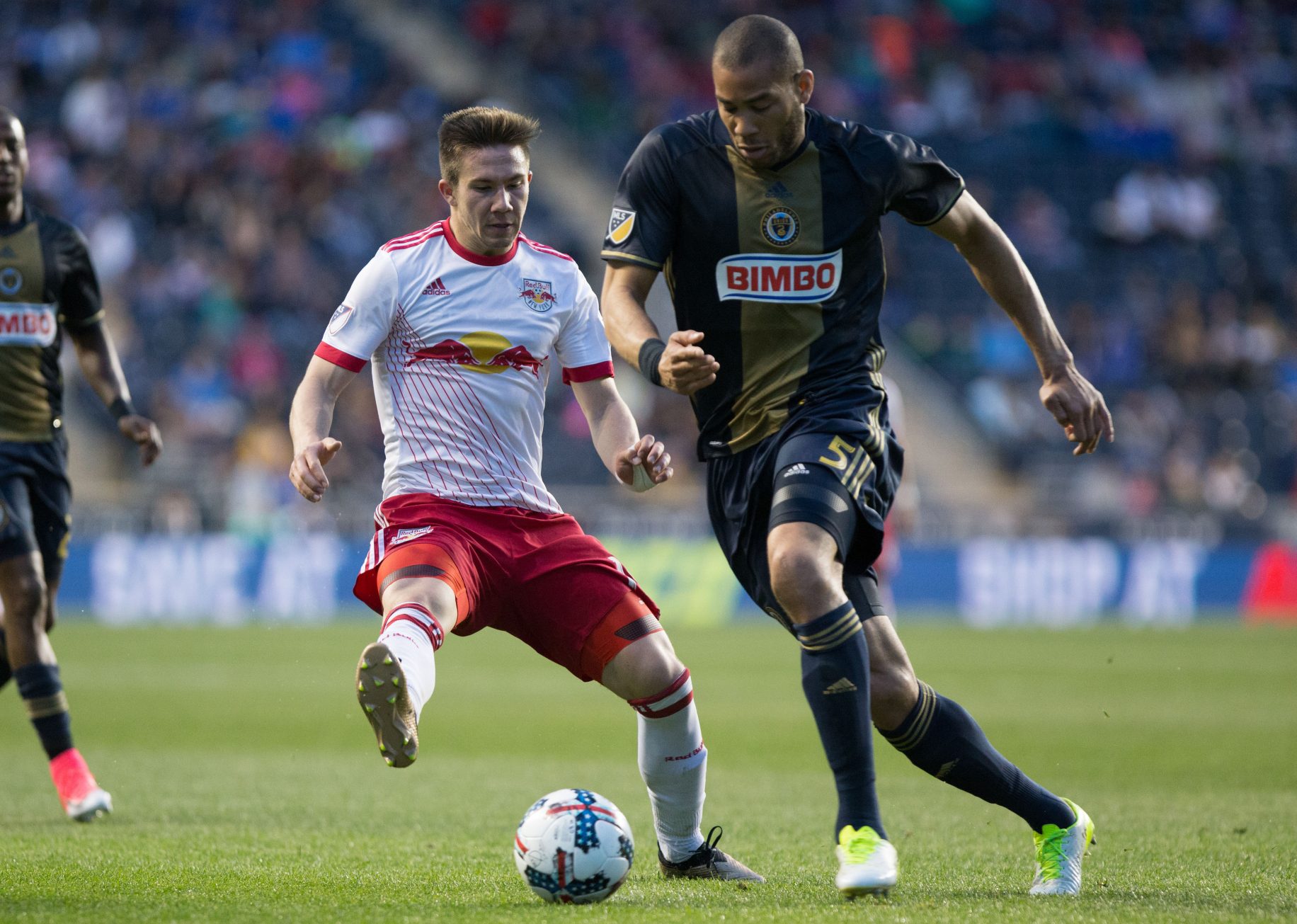 After coming away victorious against NYCFC in the fourth round of US Open Cup Play, RBNY will host Philadelphia on June 28th.
T
he
New York Red Bulls
have their hands full with Eastern Conference competition within the next two weeks. In a 15-day span, RBNY will have played four games against two major Eastern Conference opponents: Philadelphia Union and NYCFC.
It was announced June 15th that the New York Red Bulls will face Philadelphia in the round of 16 of the US Open Cup. Ironically, this will also be the second meeting between the two sides in 10 days.
Is this deja vu? RBNY played NYCFC on Wednesday and will be facing them again on the 24th. In between, an MLS season match against Philadelphia.
The two weeks of matches looks like this:
June 14th – RBNY vs NYCFC (4th round USOC) RBNY won by score of 1-0
June 18th – RBNY at Philadelphia (MLS season play)
June 24th – RBNY vs NYCFC (MLS season play)
June 28th – RBNY vs NYCFC (round of 16 USOC)
This two week stretch will surely be a challenging one. RBNY already passed their first test against NYCFC to move on to the next round of the US Open Cup. On June 18th, RBNY will seek to continue their good form at Philadelphia in a regular season match.
Both regular season matches and US Open Cup matches are crucial. US Open Cup is single elimination, therefore, a win is required for RBNY to continue. Likewise, wins against Philadelphia and NYCFC can propel the team towards the top of the Eastern Conference.
US Open Cup play between Philadelphia and RBNY is a commonality. In 2015, RBNY met the Union in quarterfinals play. RBNY were defeated in penalty kicks. In 2016, in the round of 16, RBNY were defeated by a score of 2-1. Plagued by consecutive defeats in US Open Cup play by Philadelphia, RBNY have an opportunity at redemption.
An early season defeat by Philadelphia on May 6th by a score of 3-0 will also certainly on the minds of the team in preparation for the match.
For now sit back and enjoy a 15-day stretch of Eastern Conference play in both MLS and the US Open Cup.