Entering the offseason, the New York Rangers look to bolster the brittle defense. Will Kevin Shattenkirk supply the spark?
A
nother
New York Rangers
season has come and gone without the ultimate prize in hand. Another offseason looms where management looks to make all the right moves to bring the Stanley Cup back to New York.
Any Rangers fan knows the most vulnerable aspect of the team is the defense. Dan Girardi and Marc Staal, contract and money still in full force, are worn down from several years of playoff workload. Nick Holden and Kevin Klein showed promise at different intervals throughout the season. Adam Clendening was never a true contender for a position. Ryan McDonagh and Brady Skjei were standouts with their solid performance. Great play expected from a veteran NHL defenseman and another a pleasant surprise from a rookie.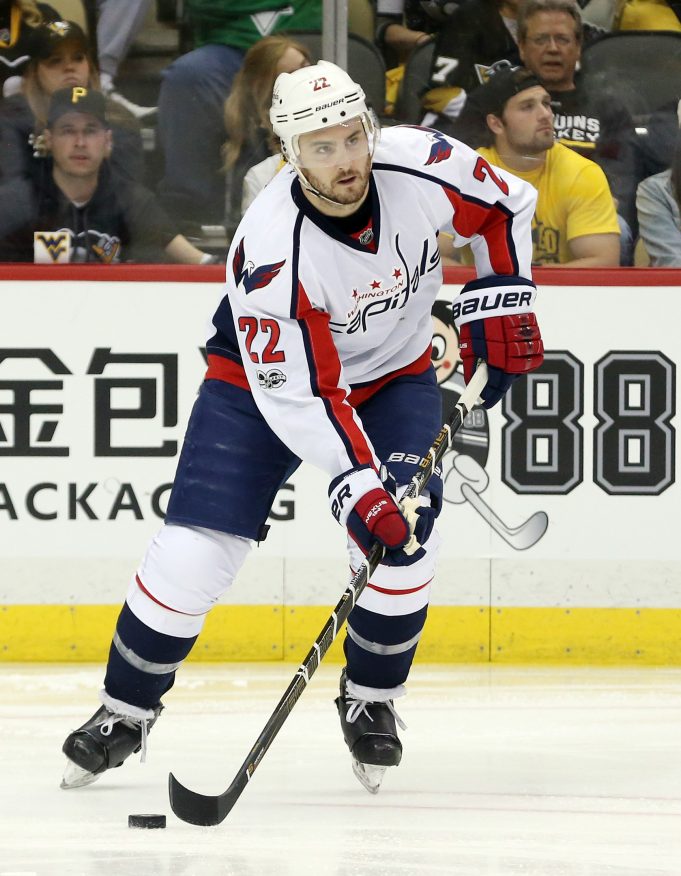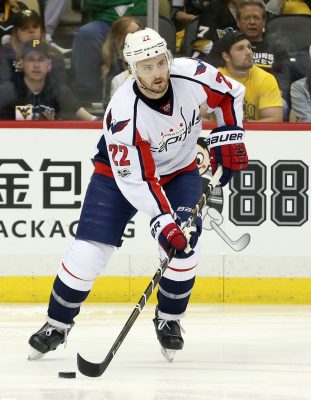 The Rangers need help on the blueline. Specifically, they need a right-handed defenseman who can complement Mac on the top pair. Ideally, this perfect player would also be a power play specialist who is willing to shoot the puck from the point or make the perfect tape to tape pass.
Anyone coming to mind? Yeah, I couldn't think of anyone either.
Kevin Shattenkirk has been "close" to becoming a Ranger for the last three seasons. Thankfully, Jeff Gorton has been smart not to mortgage the future for a potential rental player. Instead, the New York Rangers will take a stab at him during free agency.
Before we get into money and term, let's take a step back and look at the player. Remember what I said above about that perfect right-handed player who can complement Mac and be the power play specialist? Kevin Shattenkirk is that perfect player.
His numbers tell the story. Shatty has compiled 298 points in his career 490 NHL games. One-hundred and forty-six of those points have come via the power play. That's almost half his career points on the PP. Yeah, the blueshirts could use that. Shattenkirk's defense isn't stellar, but it isn't poor either. His offensive prowess far and well makes up for any defensive woes he brings along with him. Additionally, playing with McDonagh supplies a security blanket for Shattenkirk to test the offensive waters.
Naturally, the problem is money and term. We all know Shattenkirk is a "New Yorker at heart," via his twitter. The New Rochelle native has wanted to play for the broadway blueshirts since his entrance into the NHL. Well Kevin, here is your chance to show every how badly you really want NYC. On Jul. 1, when free agency begins, Shattenkirk and his agent will likely be pushing for 5-6 years at a whopping $6 million-plus per year.
Now, there are many teams that will be willing to pay. The New York Rangers will not and should not be willing.
Aside from the obvious money constraints, this type of contract would an extreme burden on the Rangers roster moving forward. A contract of this money and this term is similar to the Girardi and Staal anchor we are currently in. Granted, Shattenkirk is a much more skilled player, and a different player at that. The length and uncertainty of the deal should scare any Rangers Fan.
Unless Shattenkirk is true to his word about wanting to play in New York the deal will be hard to make. The only reasonable way he signs in New York is if he takes a play out of Zuccarello's playbook and provides the hometown discount. Damn, that little hobbit is a great guy, huh?
It seems unlikely that Shattenkirk leaves a few years and a few million on the table, so let's explore other options.
Storm Clouds Building in Carolina?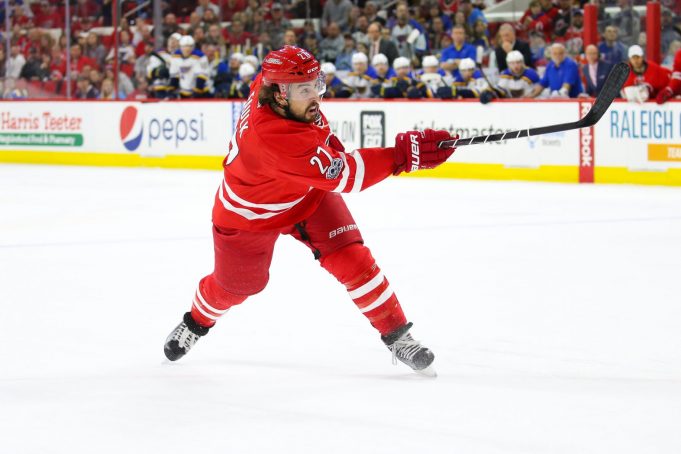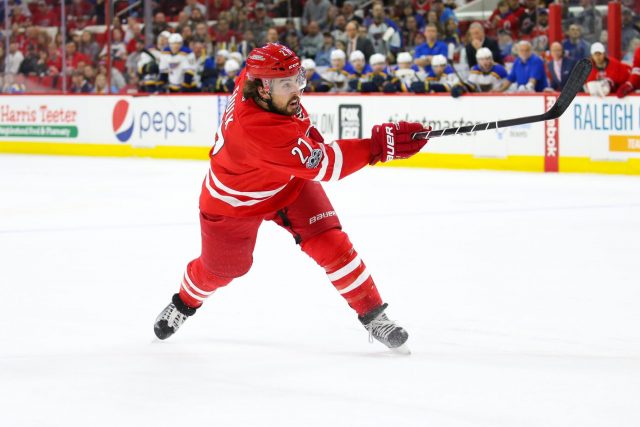 There have been rumblings of a New York Rangers and Carolina Hurricanes trade. Many believe the focus to be around Justin Faulk, the right-handed, 25-year-old defenseman.
With just three years left on his deal at $4.83 million in cap hit each year, he is a better bargain than Shattenkirk. That being said, the trade value is high on such a successful young player. I have to assume that Carolina would likely be asking for one of our young core players (Miller, Kreider or Hayes), on top of another player and possibly a pick. Long story short the price would be high. Faulk could be a better value and much less of a risk. He is a similar player to Shattenkirk with less offensive skill.
Overall, if the price is right this deal could pay off very quickly.
Testing Some Other Free Agents
The other option for the New York Rangers is dumping players off by either trade or buy out and then exploring low risk free agents. Guys like Karl Alzner (28, $2.8 Million), Michael Stone (27, $4.0 Million), Dmitry Kulikov (26, $4.33 Million), Trevor Daley (33, $3.3 Million and Cody Franson (29, $3.325 Million) are all players that the Rangers should be scouting for interest.
This offseason should be an interesting one as many people are beginning to feel comfortable with blowing up the core of the blueshirts. Whether or not Jeff Gorton decides to pull out the TNT is up for debate but the defense must be his number one priority if he wants to make a legitimate run at Lord Stanley's prize.
On opening night, will we see Shattenkirk, Faulk or another D-man added to the lineup? Only time will tell.
Follow the crew on Twitter, check out the ESNY RTR home page and never miss an episode on iTunes.