In our latest NBA mock draft, we sort things out post-lottery madness. The New York Knicks fell one spot to No. 8. Who should they take?
T
he NBA Draft Lottery is over, and the picks are in. That means another NBA Mock Draft to sort out what happened. In
our last edition
, the New York Knicks picked at their pre-lottery position of seven.
The Knicks had a chance to jump all the way to the No. 1 overall pick (a very slim one of course) or fall back as far as No. 10. However, the odds were almost 80 percent that they'd wind up with the seventh or eighth pick.
Knicks fans were praying for a miracle, but on this night the numbers won out. New York fell one spot to No. 8. They will almost certainly be out of reach of the draft's top three point guards: Markelle Fultz, Lonzo Ball, and De'Aaron Fox.
Don't panic over being at No. 8 just yet. This is considered to be a deep draft so if the Knicks play this right; they should still be able to get a rotation player at this position. There will be point guards available. Just not the top guys.
Then there's always the question of whether the Knicks will go in a direction different than point guard. Phil Jackson has made it clear he likes Derrick Rose. If he's intent on bringing back the former MVP why draft a young lead guard in the top-ten?
Rose didn't seem like the right fit last season for Kristaps Porzingis or Carmelo Anthony. Not that Jackson gives a damn about Anthony. The focus should be finding a young prospect that meshes with Porzingis.
New York also has two second round picks. They could package one or two of them in a draft day trade with Melo. So, what should the Knicks do with all three picks? Here you go.
---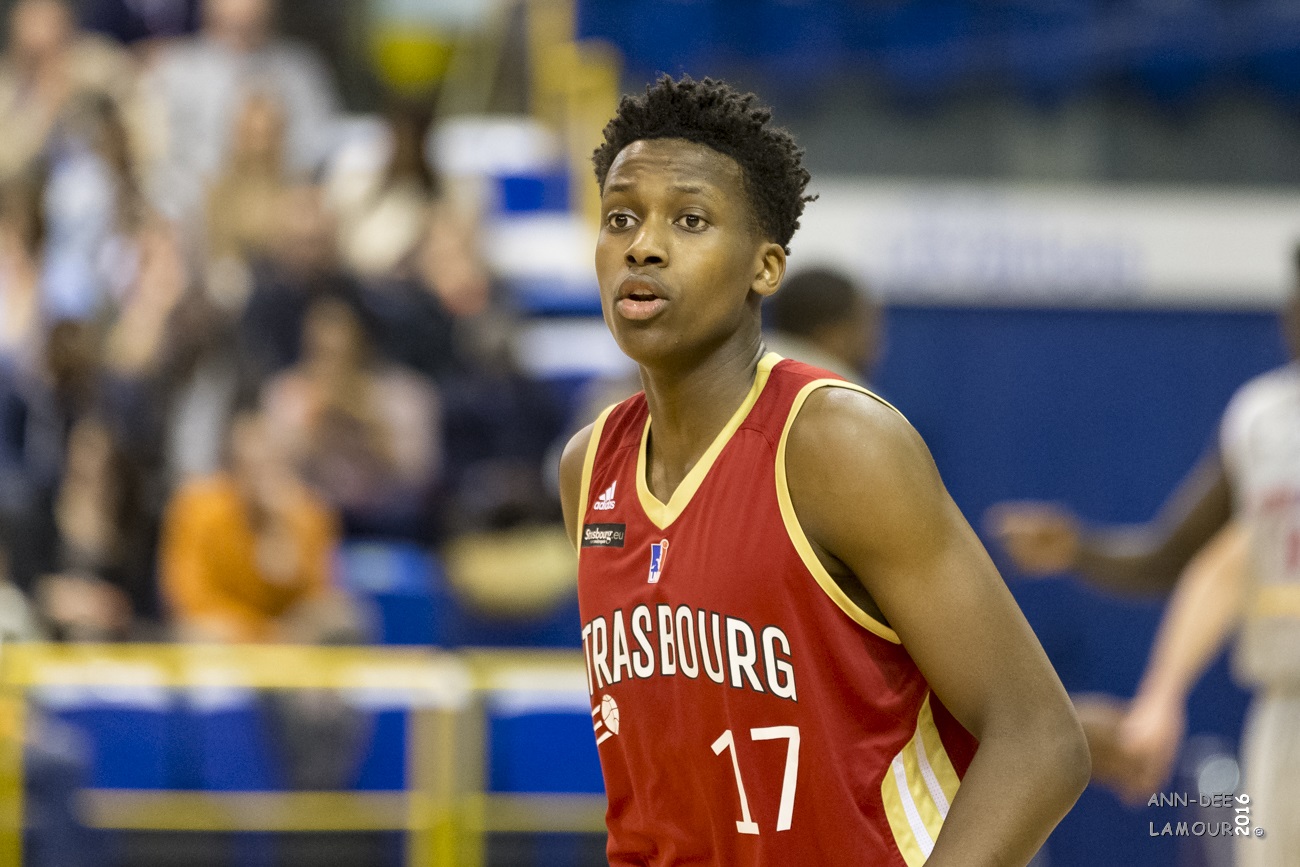 Position: Point Guard
Age: 18 (12/29/1998)
Height, Weight: 6'5″, 170 pounds
2016-17 Averages: 18.2 MPG, 5.2 PPG, 1.4 APG, 2.2 RPG, 0.7 SPG, 0.2 BPG
2016-17 Slash Line: .484/.429/.621
We watched Derrick Rose suck the air out of the basketball during the entire 2016-17 season thinking the Knicks needed a different kind of point guard. One who was unselfish and pass-first. The anti-Rose.
Frank Ntilikina can be that guy. The book on him is that he prefers to set up his teammates and can be special in the pick and roll setting. He excels in transition as well and usually makes the smart play.
It's been reported that Ntilikina has a 7-foot wingspan and just from watching him you can tell that with his length and height he's a good fit for the modern NBA.
If you watched the Milwaukee Bucks this season, you saw what length could do for a team on the defensive end. Frank is arguably the second best defensive guard in this draft behind De'Aaron Fox. Of all the reasons to pick him, that's the best one.
One negative entering the season was his three-point shooting. He apparently worked on that element of his game.
Before this season, the 18-year-old had only attempted 16 shots from downtown. In 2016-17 he converted at a solid 42.9 percent clip (21-49).
DraftExpress explains best the work that Frank still has to do.
Needs to continue to hone his outside shot. Release is somewhat slow. Mechanics are a little bit funky. Jumper went in at U18s, but only hit 30% of his 3-point attempts in the Espoirs league this past season.

Struggles to score efficiently inside the arc. Career 42% 2P% in 65 games

Shoots underhanded floaters instead of strong layups. Doesn't know how to fully utilize his athleticism yet. Needs to continue to get stronger, tougher and more explosive with the way he attacks the basket in transition and in the half-court.
The greatest risk with Ntilikina is the same one you take with every international prospect. We haven't seen very much of him.
Other than the traditional DraftExpress Strengths and Weaknesses videos and the occasional Instagram video of him working out Ntilikina is an enigma.
---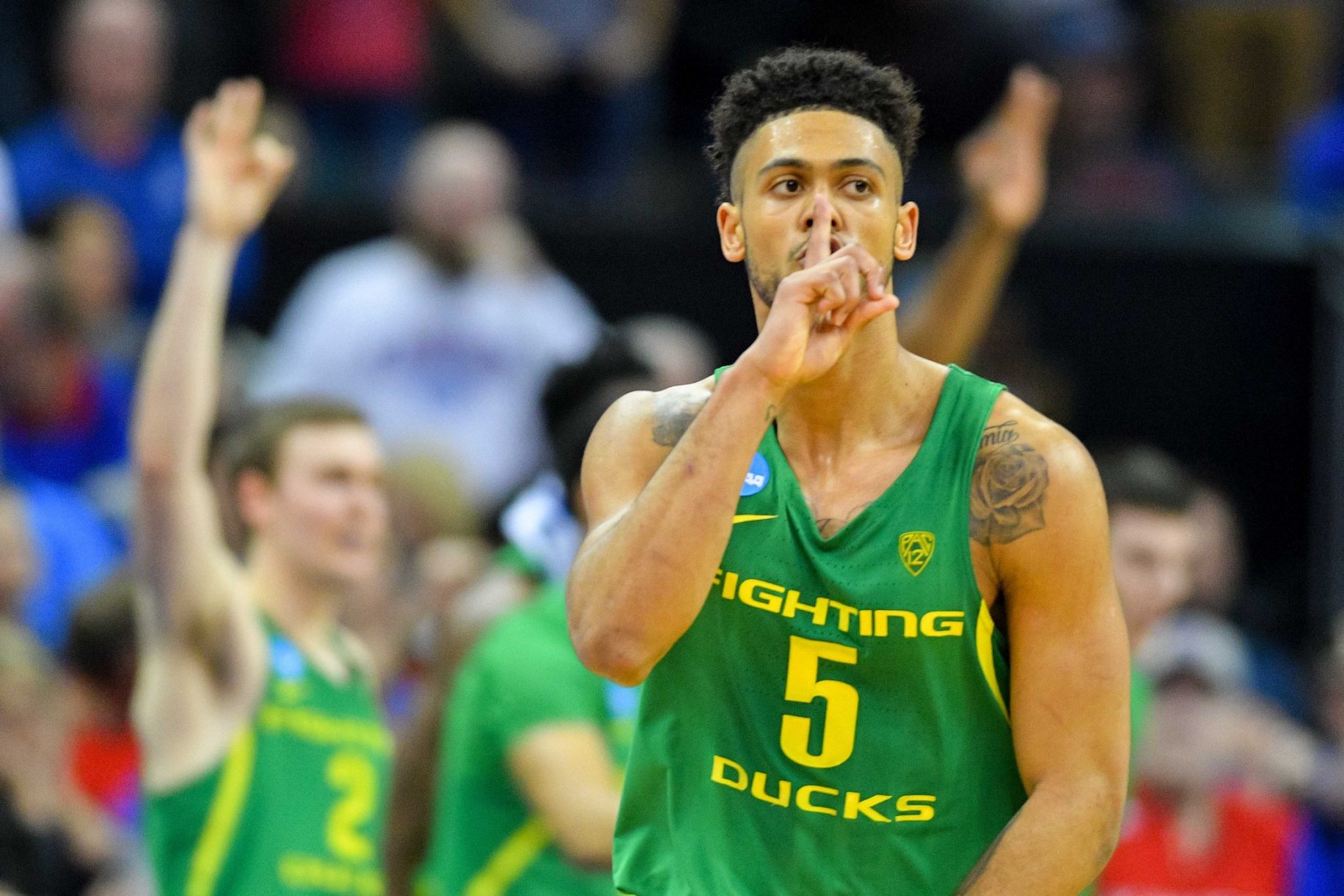 Round 2, Pick 44: Tyler Dorsey, Oregon Ducks
Position: Shooting Guard
Age: 21 (02/14/1996)
Height, Weight, Wingspan: 6'4.5″, 183 pounds, 6'5.25″
2016-17 Averages: 30.0 MPG, 14.6 PPG, 3.5 RPG, 1.7 APG, 0.8 SPG, 0.1 BPG
2016-17 Advanced Metrics: 19.6 PER, 6.3 BPM, 5.2 WS
2016-17 Slash Line: .467/.423/.755
Tyler Dorsey made a name for himself during Oregon's incredible run to the Final Four. Dorsey posted 20-plus points in all five tournament games for the Ducks and shot nearly 60 percent from the field.
Dorsey had a great showing at the NBA Draft Combine in Chicago last week. He played in two of the five-on-five scrimmages and put up big numbers. Dorsey notched 33 points, 13 rebounds, and 9 assists on 55.6 percent shooting.
A performance like that is going to move the Oregon star up draft boards and onto New York's radar.
Dorsey projects as a three-point shooter at the next level. In two seasons at Oregon, nearly half of his FGA (.496) were from beyond the arc. He did convert at over a 40 percent clip, though.
There's a reason Dorsey is slipping to the second round. He does carry a bit of a risk. The 21-year-old is 6-foot-4 and 180 pounds, per DraftExpress. He's smaller than a typical NBA shooting guard.
Dorsey only converted 61 percent of his shots at the rim last season (per hoop-math). If that skill can improve in the Association it makes him even more valuable.
That three-point shooting would make him too good of a project to pass up on in the second round.
---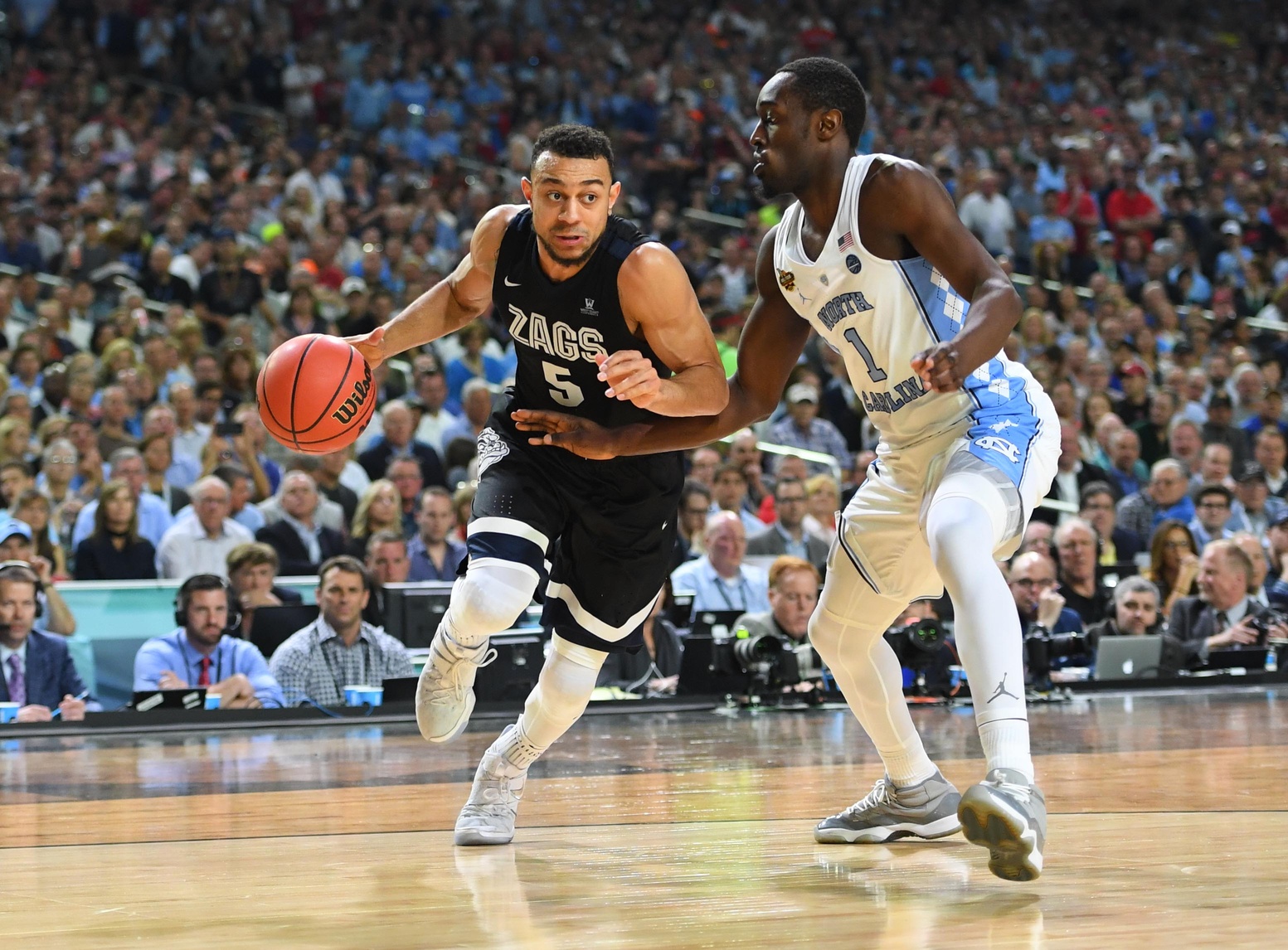 Position: Point Guard
Age: 22 (09/16/1994)
Height, Weight, Wingspan: 6'3″, 190 pounds, 6'7.25″
2016-17 Averages: 32.8 MPG, 16.8 PPG, 6.0 RPG, 4.7 APG, 1.7 SPG
2016-17 Advanced Metrics: 25.2 PER, 11.8 BPM, 8.1 WS
2016-17 Slash Line: .486/.368/.867
Nigel Williams-Goss declared for the draft after one year at Gonzaga. He transferred to the Bulldogs following two seasons with Washington and achieved national acclaim with the Zags.
The 22-year-old won WCC Player of the Year and was named a Consensus second-team All-American. He led the conference in minutes played, steals, and points produced.
The year off helped Williams-Goss improve that shooting stroke. He was barely 30 percent from three-point range in his two seasons at Washington, but with Gonzaga, he earned some respect from the perimeter going a respectable 36.8 percent.
https://youtu.be/HK3wso_ZGUA
Also, the veteran was also 43.8 percent on two-point jumpers. The sample size wasn't small either. Per hoop-math, over 40 percent of his FGA last season were two-point jumpers.
He's much more comfortable taking the two than the three which should endear him to Phil Jackson. He doesn't like those pesky three-point shots.
Williams-Goss is a risk too. By NBA standards, the dude is old.
By the time the seasons starts Williams-Goss will already be 23. That'll make him the same age as former UFA Ron Baker was when last season started. If he's going to contribute, it will need to be right away, ala Baker.