The New York Rangers special teams play was a rollercoaster through Round 1. Can they right the ship against the Ottawa Senators?
A
nyone who was able to watch the series against Montreal, hopefully, can now feel the importance of great special teams play. The New York Rangers were awful on the power play, carrying a goalless streak right up until the final game of the series.
However, the Rangers penalty kill was very good for the series, aside from Game 3, where nothing seemed to go the Rangers way. Nonetheless, 5-on-5 scoring opportunities dramatically decrease in the playoffs, which makes special teams play a massive catalyst to winning a series and ultimately a Stanley Cup.
The Rangers often deploy a 1-3-1 power play, something that has become quite popular around the league. For more on the details of the power play, check out this article. Despite a top 10 finish during the regular season, the Rangers posted a measly 6.7 percent on the power play against Montreal. A combination of great penalty killing by the Habs and some struggles were at the root of the problems. The Rangers seemingly were gripping the sticks too tight and were probably overthinking out there, instead of flowing and making creative plays.
Here are the lineups the Rangers often deployed as Power Play Units.
Unit #1
Unit #2
Both units have more than enough skill on them to convert. Anyone who knows hockey, though, knows that power play's can either be on fire or ice cold. There really seems to be no middle ground.
I do believe the players need to be more of a threat to shoot. Penalty kills aren't afraid of you if you're always looking to pass. Guys like McDonagh, Zibanejed and Buchenevich all can really shoot the puck so they have to assert themselves in the early going and make the penalty kill feel uneasy. Then things will really open up for them.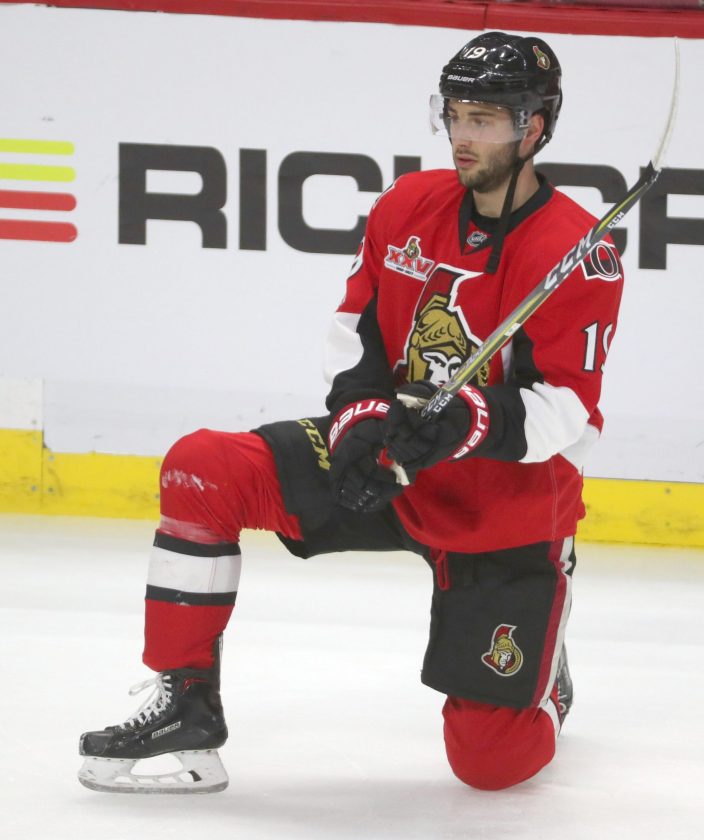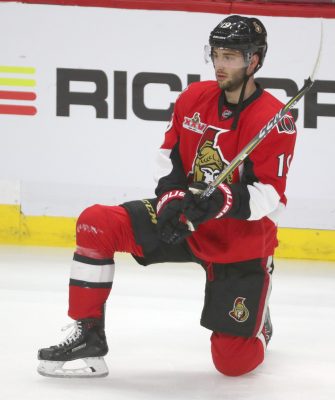 On the flip side of things, the Rangers penalty kill was pretty good in the first series clicking at 85 percent. Game 3, the Habs went 2-for-2, which doesn't didn't do their PK numbers any good, but they stepped up all series long. Using a combination of forwards like
As you can see, there's ,obviously, plenty of length there, which in turn means longer sticks, which will be much more effective clogging passing lanes. They're are also capable centermen to go out with every two man unit. Hayes was incredible in the opening round on draws, and winning a draw on a PK can automatically help take 20-30 seconds off the penalty.
On defense, AV seems content rolling any of his six defensemen out there. Brendan Smith was a warrior in the first series and Dan Girardi found a way to rewind the clock and get back to his old playing days. Girardi has been a battler over the years giving up his body to block shots. Something I will always appreciate as a fan.
Next, let's take a look at what Ottawa brings to the table for the series. They are fresh off of beating the Boston Bruins, winning in overtime, on none other but a power play. They finished sixth (amongst playoff teams) after the first series, clicking at 21.7 percent which is very good. Boston did themselves no favors, taking numerous delay of game penalties and other unforced error penalties. That's why Ottawa is here, not Boston.
Unit #1
Unit #2
Well, let's start out with Erik Karlsson. The driver of all offense in Ottawa. The guy can flat out play. Vision, shot, defensive ability, and world class skating ability. He will be a huge x-factor in the series, and I believe the Rangers really need to find a way to stay out of the box.
The first unit also features former Ranger Derick Brassard, who we all know can shoot the puck, as well as Mike Hoffman who has a deadly wrist shot. Bobby Ryan was the hottest player in the playoffs, leading his team in scoring with 4 goals and three assists for seven points.
On unit two, Dion Phaneuf is well past his prime, but he can still rip a mean slap shot. Chris Wideman is an upstart mobile offensive defenseman, while Mark Stone and Kyle Turris are also a big part of Ottawa's young forward core.
The Sens will use the aforementioned forwards Stone, Burrows, and Mike Hoffman to kill penalties along with pest Zack Smith, Tom Pyatt, Jean-Gabriel Pageau and former Ranger Viktor Stalberg, who like Michael Grabner, is a burner and take a shorthanded opportunity for a goal at any instant. The PK unit finished at 81.7 percent against Boston which is good, not great.
If the Rangers can find a way to get the PP going again, it could be a short series. It seemed Ottawa still found a way to the box, despite some questionable officiating in the series, so if they can capitalize on that, they could run away with the series. But Erik Karlsson is the best power play quarterback in the world and pair that with a hot first unit, look out for the Sens PP.
PP Advantage: Ottawa Senators
PK Advantage: New York Rangers