The last five champions have played 24, 23, 23, 26 and 20 games on their way to hoisting the Stanley Cup. The New York Rangers hope to win it playing as few games as possible. 
T
he
New York Rangers
were
within 18 seconds of taking a commanding 2-0 lead
with two road wins, setting up a clear path to a first-round win and nullifying this very column idea.
However, staying in character, the team failed to close out and allowed a game-tying goal to bounce in off of Nick Holden with 17.3 seconds remaining before Alexander Radulov finished the game with under a minute and half of the first overtime.
Conventional wisdom is that despite the setback, the team should be happy to leave Montreal having split games. That was likely the refrain of many fans going into game two but when you come that close to taking a commanding series lead it is demoralizing. For fans who have followed the past decade of playoff runs, this is an early sign of a troubling trend: The Rangers failure to close out and limit their playoff games hurts their playoff outlook.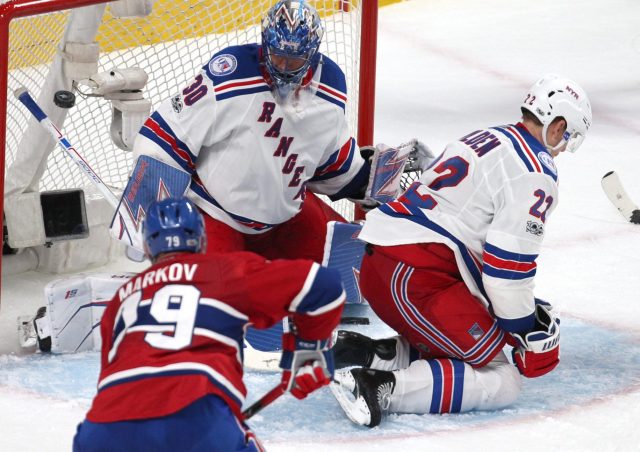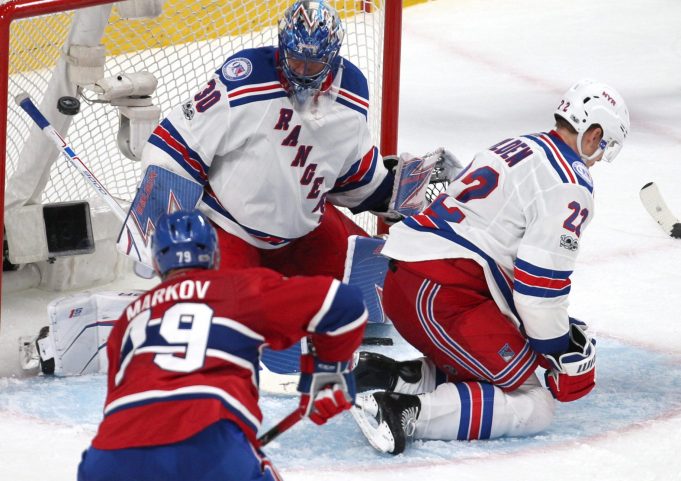 Since 2011-12, the Blueshirts have won eight series, in six of them, it has taken seven games with one ending in five and another in six. The weakness to close out series' was most pronounced last time the Rangers faced off with the Canadiens, winning in six despite Carey Price not playing and entering the finals with one less than the maximum amount of games in the first three rounds. That team, of course, fell short to the Los Angeles Kings.
The last five champions have played 24, 23, 23, 26 and 20 games on their way to hoisting the Stanley Cup.
The minimum possible games is 16 while the maximum is 28. The only team to play more than 24 was that very Kings team which was lucky to run into a Rangers team that had also played a lot more hockey than necessary. If the Rangers hope to win a cup, which every playoff team should, it is important to keep their game totals low. 24 games would be a noteworthy threshold. This is why the game two collapse not only hurts in the Habs series, it plays on past disconcerting trends.
The Rangers surely pay attention to these numbers as the last team to parade in the big apple did so in 1994 and only played 23 games. We are only two games into the playoffs and the team has only a guaranteed 17 games to get to the top of the mountain but with every loss comes at least 60 more minutes of hockey, this will be an important metric to monitor for a team with a fifth franchise championship in mind.