With Game 2 of the New York Rangers-Montreal Canadiens series just moments away, we examine the true Henrik Lundqvist window.
A
s the clock ran out on game seven, the Verizon Center was dominated by a minority of New York Rangers fans and their cheers of "Hen-rik" "Hen-rik." The Swedish goaltender had stunned the favorite Washington Capitals by posting consecutive shutouts in games six, in which the Rangers only managed one goal, and seven to take his team from the brink of elimination to headed to Boston.
Four years later, Henrik Lundqvist is 35-years-old. This fact is not likely to change and is only compounded by his 859 career games played.
In the National Hockey League, there are two distinct groups of teams, the have and have-nots. That is because without a certain level of goaltender it is unlikely a team has any chance at winning the Stanley Cup.
Let me get out ahead of the dissension by saying that yes, Antti Niemi has a cup, so does Cam Ward. But to every rule there is an exemption. The overwhelming majority of Stanley Cups are won by Martin Brodeur's Devils and Ken Dryden's Canadiens, teams that had a top tier goaltender. As for those outliers, the New York Rangers are unlikely to produce on the level of the Chicago Blackhawks who won with Niemi nor can Cam Ward's out of body performance in the 2006 postseason be seen as anything more than an aberration. It cannot be drawn up in a game plan.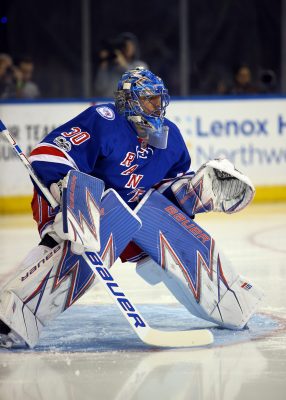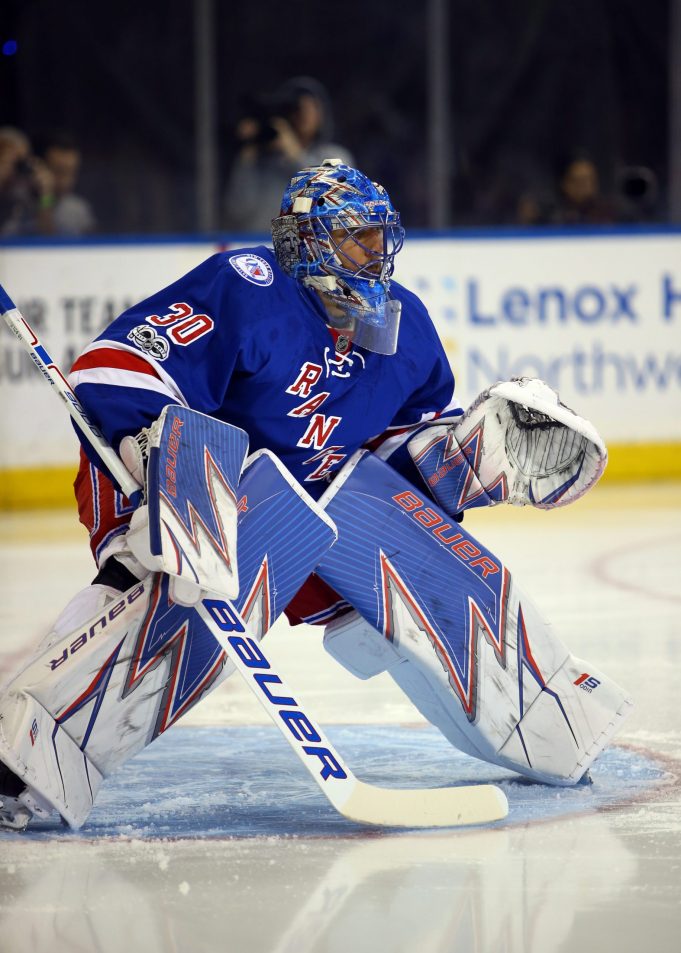 The only corollary in sports that is somewhat comparable is the National Football League and quarterbacks. Yes, Brad Johnson has a super bowl ring but that was with an all-time great defense and more super bowls are won by the likes of Tom Brady and Joe Montana.
What this boils down to is that the Rangers are approaching the end of an unprecedented window to win for the franchise as the career of the greatest goalie in team history and one of the greatest in league history comes to a close.
Just how important Henrik Lundqvist has been to the success of the franchise was evidenced in game one when fans saw a vintage Rangers playoff win, a shutout where the team couldn't produce more than the requisite one non-empty net goal necessary to win an NHL playoff game. The fact that this goal came from the lowest goals per game average player on the entire team only furthers the point that the Rangers rise and fall with the performance of the king.
The only goaltender in NHL history to start his career with seven-straight 30-win seasons, Lundqvist is the career leader in every goaltending stat for the blueshirts and if his team makes the second round he will be the ninth winningest goalie in league history.
For a franchise with far from a history of dominance, that has led to a playoff appearance in 11 of his 12 seasons, the greatest such stretch for the organization in their more than 90-years of competition.
There has been a lot written about the decline of Lundqvist but he has a history of upping his play in big games and rather than getting his obituary written, the team should approach this year's run as a race against father time.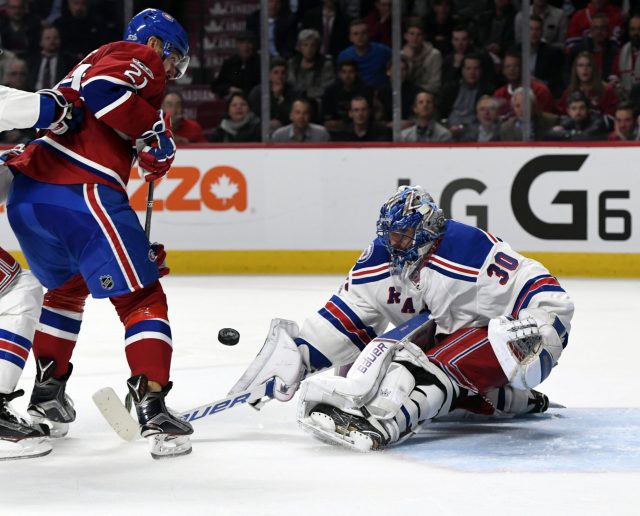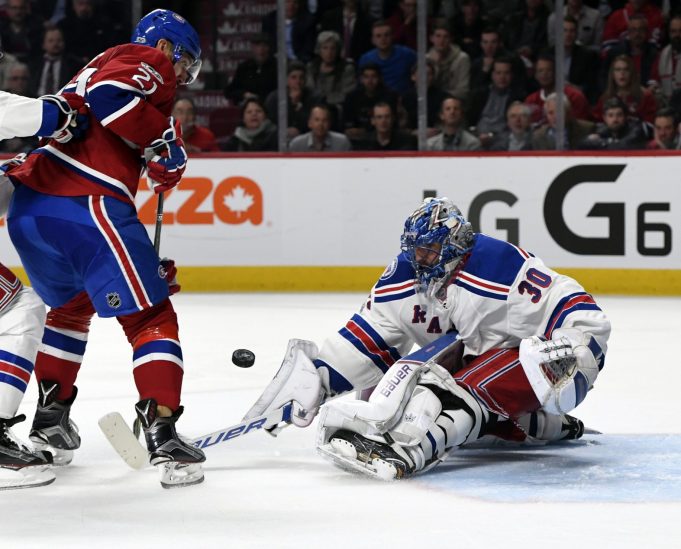 In game one the team saw vintage Henrik, the goaltender who will be missed once he moves on. They have to do everything in their ability to take advantage and capitalize while this window is still open. Considering his advanced age one can surmise this is his last year of top-notch hockey and not be far-fetched. After watching Martin Brodeur defy biology it is also possible to argue Lundqvist still has half a decade of competent goaltending in his arsenal, giving the Rangers five more years until his 40th birthday and the end of an era.
While any timeline and theory is possible, the smartest way to go forward is treating each year as the last chance because between aging and injuries it just might be. Adding a Stanley Cup to Lundqvist's trophy case would be earned and a capitalization on a once-in-a-lifetime talent. Most importantly, once his reign has ended, who knows how long it will be until the Rangers rejoin the group of teams that have a netminder capable of winning the greatest trophy in sports, they may be stuck for a while as one of the have-nots.