With the Stanley Cup Playoffs just around the corner, here's a New York Rangers fan's perspective on the Montreal Canadiens.
S
o far, to be honest, I've completely bought into mainstream mania on this one.
As soon as the first round matchup between the New York Rangers and Montreal Canadiens officially locked after the Blueshirts' 2-0 loss in D.C., highlights of the Chris Kreider–Carey Price collision were all over social media. That fateful play in Game 1 of the 2014 Eastern Conference Final undoubtedly has Habs fans out for blood and has become vital subplot with respect to its influence on the internal dynamics of each player—both arguably their team's most important.
There is also the oft-asked question of which team has the better goaltending heading into Game 1. In spite of Gotham's collective love for Henrik Lundqvist and all that he's done, a neutral, objective fan cannot help but go with Carey Price in April 2017.
While it seems that Lundqvist does have the potential to become a rallying point and has been rounding into form during these end of season "exhibition" tilts, Price has simply owned the Rangers. He's also been one of the hottest goalies in the NHL the last month. A more in-depth analysis on the goaltending matchup can be found here.
What I have not really been following all season long is the play of the Habs skaters. The last time I truly analyzed skaters on the Canadiens was when P.K. Subban was suddenly shipped out for Shea Weber, a move that still baffles me to some degree.
One of the major strengths of the New York Rangers all season long has been depth up and down the lineup. The Blueshirts truly do boast an extremely deep squad and will head into the playoffs with essentially an entirely healthy roster of players (knocked on wood). Rangers fans know their players and the roles they've grown into, for better or worse.
The Canadiens, on the other hand, are essentially known as "Carey Price and the team in front of him." Let's meet our match with a cursory overview of the other faces on this Habs team.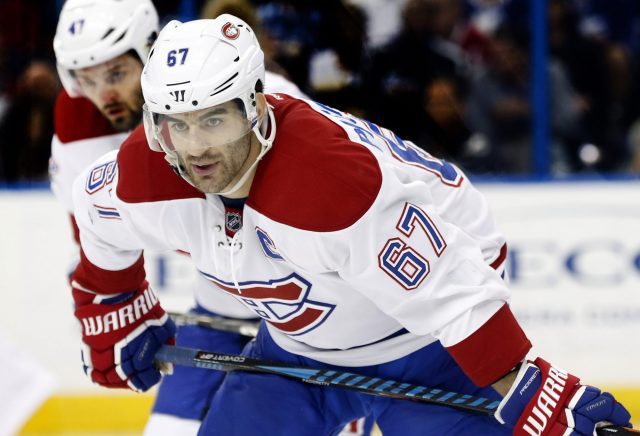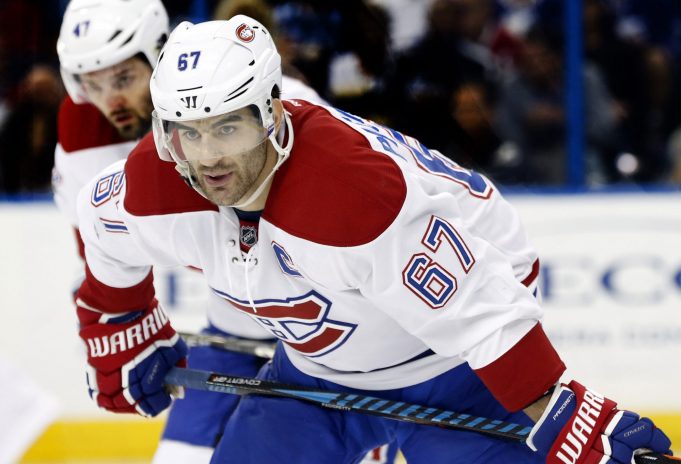 Forwards
There are a couple of familiar faces that have flirted with becoming household names leading the Habs in offensive output. The Canadiens sit dead center in terms of team scoring, having found the back of the net 218 times in 80 games played (2.73 GF/P). This slots them at 15th in the league. Of those 218 total team goals, 16 percent have come from captain Max Pacioretty, who leads the team with 35 goals, as well as 67 points. Pacioretty plays alongside 2016 free agent signing Alexander Radulov, who has scored 18 goals and sits comfortably in second on the team with 54 points. These two guys are the top-end talent on the Habs and will be their go-to forwards in crunch time when the team is looking for that crucial goal.
The next tier seems to a mixture of names we've heard as well as guys we'll learn all about very soon—Alex Galchenyuk, Paul Byron, and Phillip Danault. Each possesses the offensive ability to produce on the big stage, and yet the Rangers forward depth seems to match up well with each. While I don't watch the Canadiens all too often aside from games in which they play the Rangers, my general sense is that these are solid players, but they do not like to play a physical game.
They're skilled on the puck, and the Rangers will need to do all they can to take away their time and space, especially through the neutral zone. This is where Alain Vigneault will need to prove his worth as an adaptable coach. The Rangers seem the more skilled and talented overall team on paper, but AV must use every bit of his coaching acumen to develop a strategy whereby our forwards like Kevin Hayes, Derek Stepan, and of course, Rick Nash, backtrack and hustle on both ends of the ice.
The Habs also "boast" an aging Tomas Plekanec (10 goals, 28 points), pest Andrew Shaw (12 goals, 29 points), and Brendan Gallagher (10 goals, 28 points). I like the Rangers bottom forwards, such as Oscar Lindberg, Jesper Fast, and suddenly fore-checking Jimmy Vesey to be able to win puck battles and positioning against the aforementioned Habs group. Depending on how the series is coached, though, a major question could become the physicality the Canadiens may fire at New York with players like Steve Ott and Dwight King. This is likely why Tanner Glass will be the 12th Rangers forward come Game 1, but that remains to be seen.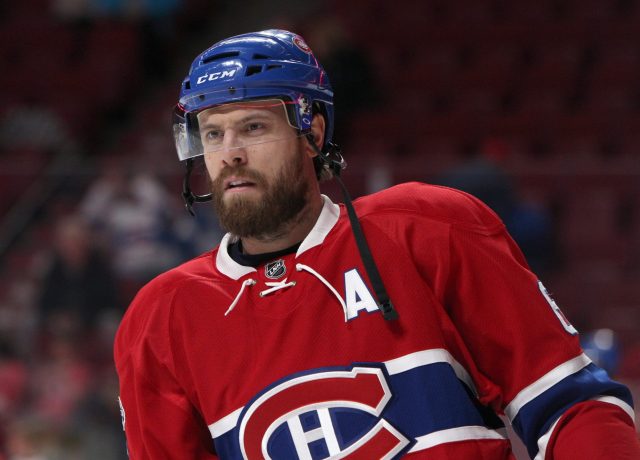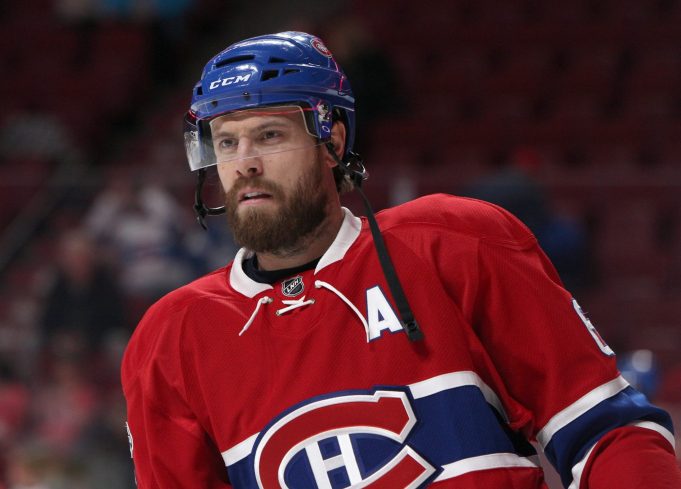 Defensemen
This story begins and ends exactly as you'd expect it to, with the big man patrolling the blue-line. Shea Weber is getting it done yet again, with 17 goals and 25 assists, good for 42 points. Moreover, he leads the team by a six-point margin on the power play, with 12 goals and 22 points. Weber, standing 6'4 at 232 lbs., is a force who won't be afraid to run Rangers over should they skate near him with their heads down. His impact, both literally and figuratively, will be felt throughout the course of the series.
Perhaps most importantly, he's an extremely cerebral player who simply does not make poor decisions with or without the puck. The same can be said for his partner, Andrei Markov, who has produced 36 points in 61 games. He can stretch the ice with his vision and at 38 years old is about as savvy as they come. The Rangers will need to crowd him and bump him to make sure he doesn't have a chance to make his famous outlet pass to a breaking Paul Byron.
Beyond their top pairing, the Habs slow down considerably. This is arguably the Rangers biggest matchup advantage if they're able to properly maintain control of the puck and use their speed on rushes consistently. Guys like Jeff Petry, Alexei Emelin, and Nathan Beaulieu will not be able to skate with players like Chris Kreider, J.T. Miller, and Mats Zuccarello. The Rangers must thrive during these mismatches and take full advantage whenever Weber and Markov are on the bench.
Utilizing speed and skill and harkening back to the Rangers of Fall 2016 will be key during this Original Six First Round series. As an observer, I cannot help but feel the Rangers are the more talented team. Talent, however, does not always defeat the will to win, or fantastic goaltending. What is clear is that the Rangers have all the tools to move on to the Second Round. Now, we'll see if they can put it all back together.